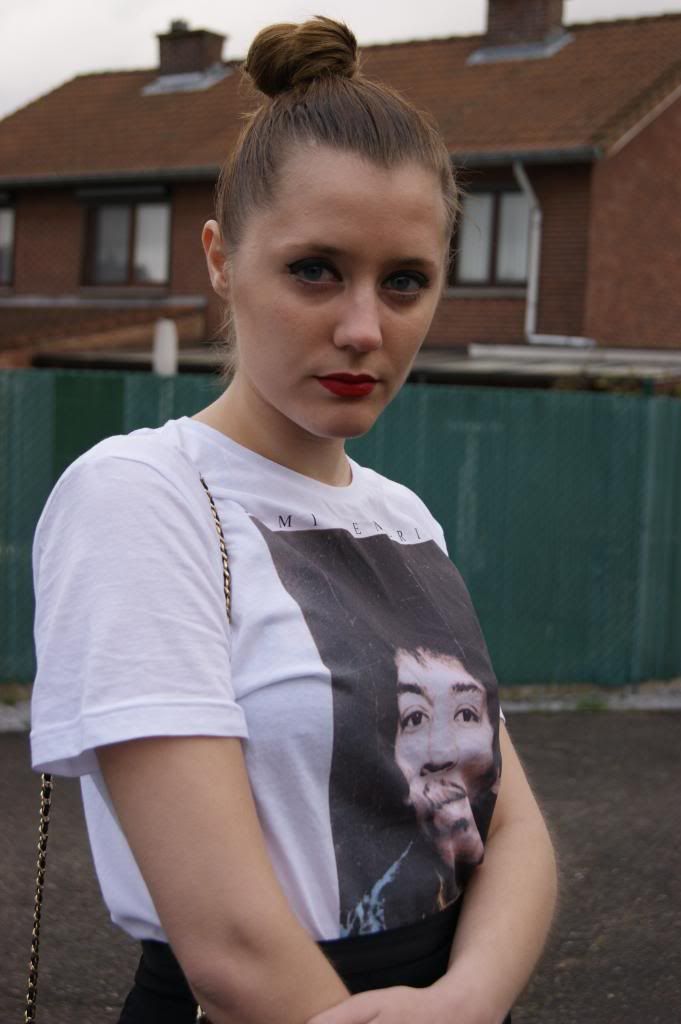 Well, nothing new to say about this outfit. Most of you know that I'm a sucker for band shirts, so when I saw this one at the H&M men's department, I had to get it. To make something clear: I do love and listen to all the bands that are pictured on my shirts. I'm allergic to people who wear band shirts of one of my favorite bands and that can't name even one song. 
Another fact: I love blue and gold combos. I thought it would be fun to add some bold jewelry and a classic bag to this rather casual outfit.

Sorry for the awkward poses, but it was freezing when we shot these pictures.
What'd ya think?
"If I don't meet you no more in this world then 
I'll meet you on the next one. 
And don't be late."
- Jimi Hendrix // Voodoo Child
Shirt: H&M (MEN'S DEPARTMENT) // Skirt: H&M // Shoes: CONVERSE ALL STARS // Bag: FENDI (thanks to Verso) // Bracelet: HERMÈS // Ring: YVES SAINT LAURENT // Nail Polish: 'ACOUSTIC PURPLE' BY GIVENCHY