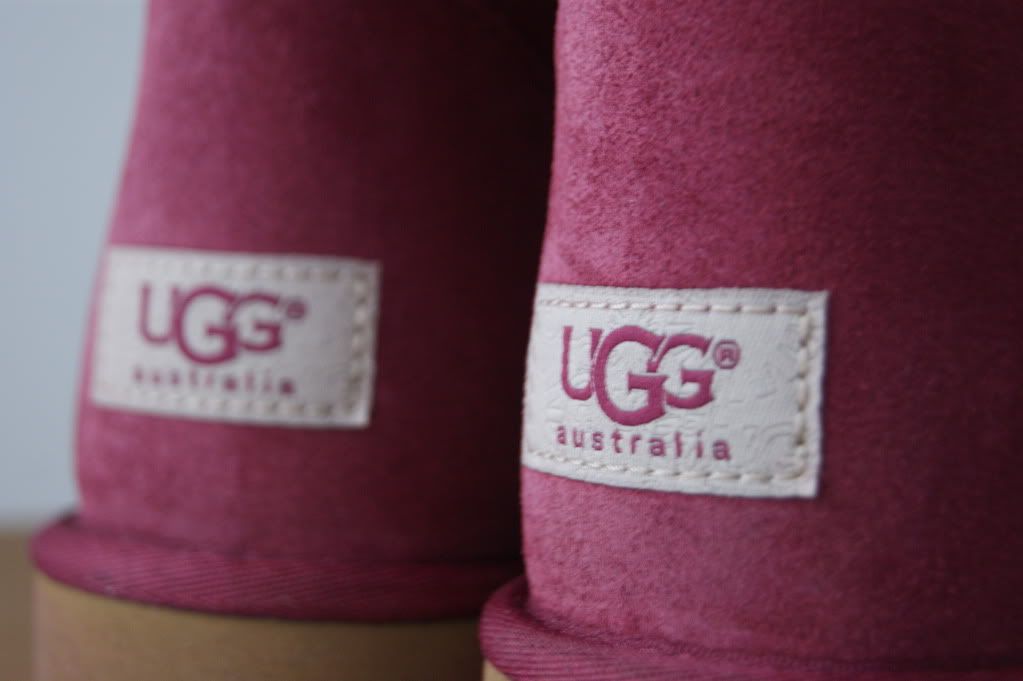 Do you still remember that I recently attended the
opening
of the UGG Australia-store at
Maasmechelen Village
? Well, I was gifted a pair of UGG-boots by the friendly people from UGG Australia, Maasmechelen Village and Oona that day.
Let me get things straight first ... I find it important to be honest with my readers, so here we go:
I usually would never buy these shoes myself. They just do not fit my personal style. But I always was curious about their secret, since I saw so many people wear them. People in my home town, at school, celebrities on the set of their new movie / TV-show / whileshopping ... They all have 'em.
I initially chose a pair of black UGGs with a zipper on the sides. You know me, I will always have the urge to turn to black. When I tried them on, the first thing I said was: "OMG, look at my feet!". UGGs tend to give your feet a ... well ... lets say 'different' shape. But I got over it and I found (and still find) them extremely warm and comfortable. Believe me, they might not be the most flattering shoes on earth - I am aware of that - but they are the most comfortable pair of shoes I own at the moment.
So I wore them non-stop to go to school or to walk around the house and in my enthusiasm, I managed to break the zipper. I went back to the UGG-store at Maasmechelen Village and got to choose a new pair -- Thank you all, once again. Due to the hundreds of people invading the store on a daily basis ever since the opening, my size was almost sold out, except for a pair of classic short sangria-colored UGGs. After doubting and debating for almost an hour and my mom reminding me that I keep saying that I want to add some extra color to my closet, I decided to get them.
My dad, sister and brother-in-law think they're 'UGGly', my mom thinks they're cute and my boyfriend thinks they are 'okay' (I think that he doesn't wants to hurt my feelings).
How do you feel about UGGs?
Share your thoughts in the comment box below... I'm so curious!
x Krizia
Boots: UGG AUSTRALIA thanks to Maasmechelen Village & Oona.