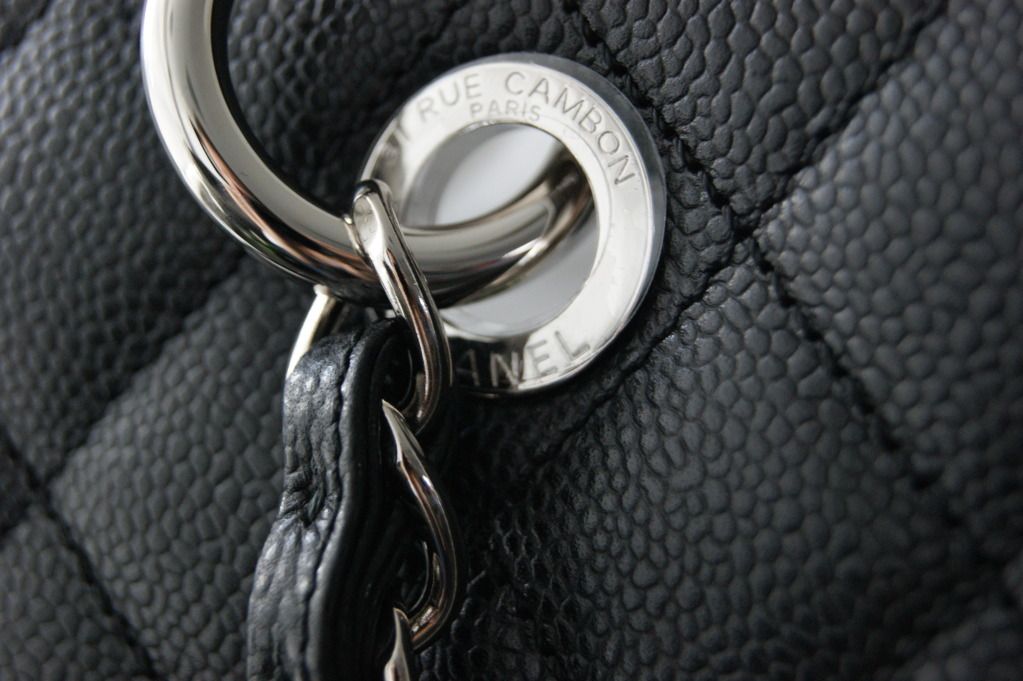 My mom's 50th birthday... An event that couldn't go unnoticed. In order to celebrate this, we decided to get her this large shopping bag with caviar leather and silver hardware by Chanel. My mom shared her love for this bag multiple times and she really needed a nice, yet practical bag. But my mom's the eternal doubter. She will always find an excuse not to buy something and would rather spend the money on my sister and I, rather than spending it on something nice for herself.
So, my dad, boyfriend and I took off to Antwerp for a little trip to the Chanel store. As we entered, we only saw this bag in a grey/taupe color. The saleswoman told us that it was a limited edition color and that they didn't had the black one in stock. Now, I know my mom: she will always go for black. It's practically the only color she wears. But my dad really wanted to gift her the bag and after he heard that my mom would be able to trade the bag if she wanted another color, he decided to go for it. I was still hesitant, but then again, who am I?
When my mom opened her gift - after yelling at us that we shouldn't have gotten her something - I could tell that the color just wasn't her (even if she tried her best to hide it). I made her very clear that it's not "just a bag" (I sound like a White Chick now) and that she should get the one she wanted. So, the day after, my mom went on to Antwerp to order the black one. It turns out they did have a black one with silver hardware in stock. Needless to say that I was not amused, 'cause it could have saved my mom a one hour-trip to Antwerp.

I put this post in the 'New'-section, because there's no harm in borrowing the bag from time to time, right? ;)
Anyways, what do you think? Do you like the black or grey bag (which you can see in the last picture) more?
x Krizia

P.S.: The last picture is taken with Instagram. My username is Krizia_S.