As you can tell, I attended the opening of the Elizabeth Hurley Beach-boutique at Maasmechelen Village. It was the first of three pop-up stores to be opened (and the only one in the Benelux) - the other ones will be opened in Wertheim Village and Fidenza Village next month.
After getting my press card, I teamed up with Afrodite and Kim for a quick lunch at The Foodmaker. We then took off to the boutique, which was already very crowded outside. You can see my pictures after the jump, but I have to warn you that they aren't the best pictures ever!
P.S.: I'll show you my outfit in my next post.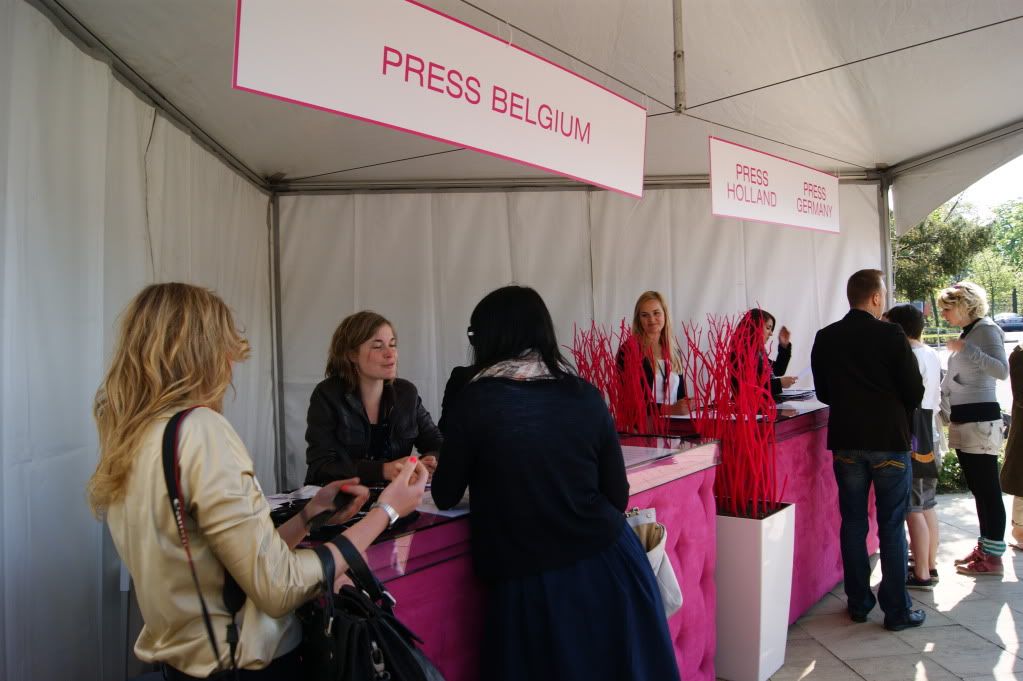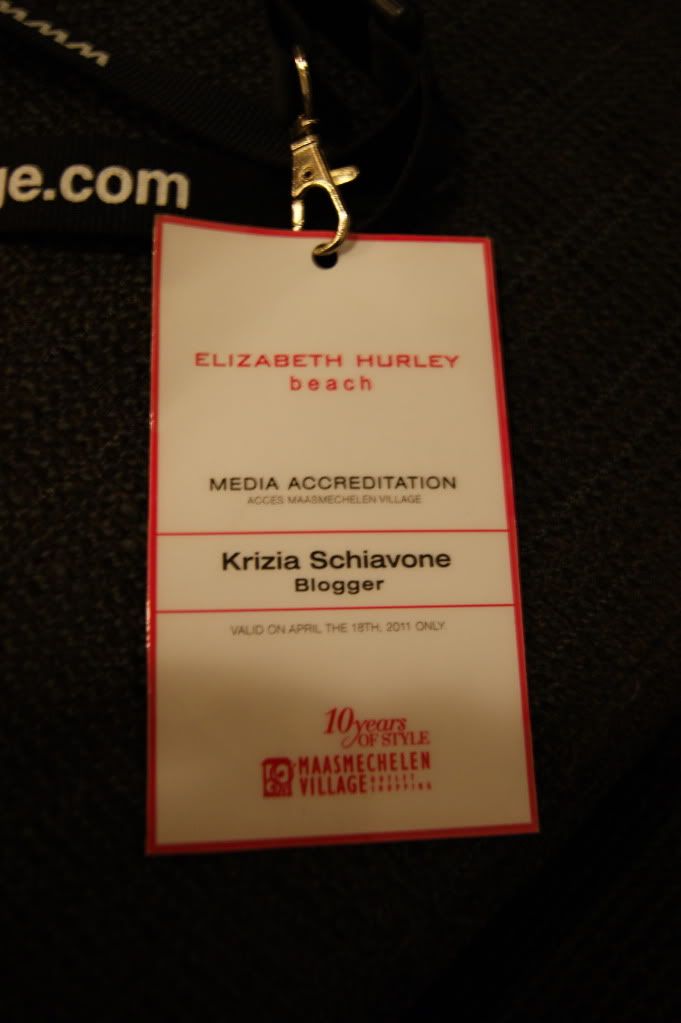 Here's some evidence to show you that it was kind of hard to take decent pictures. ;)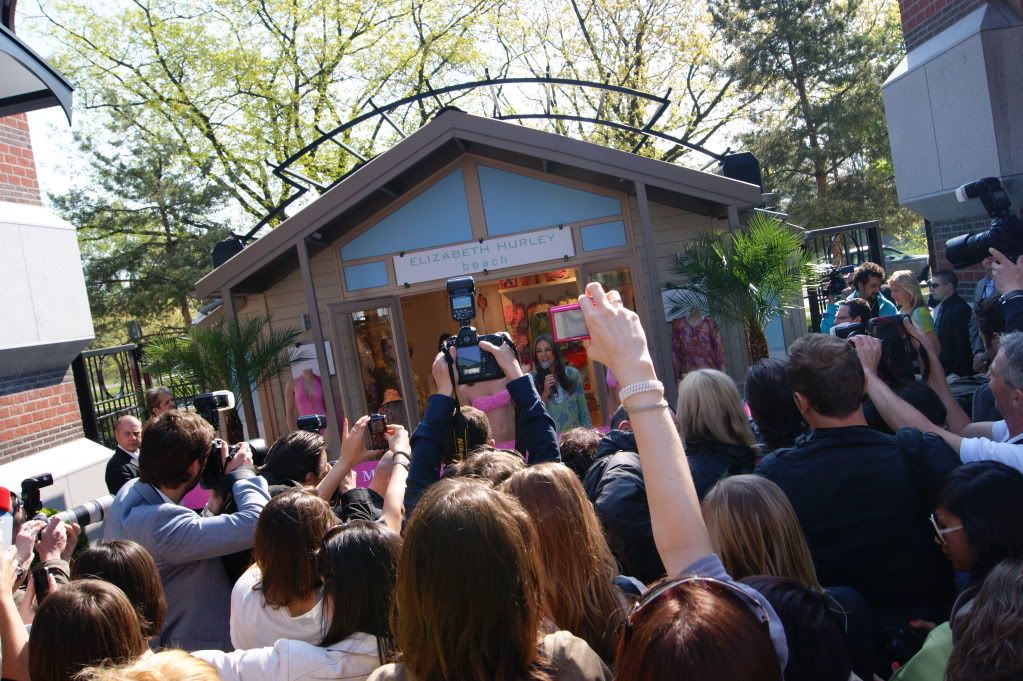 Thank God the sun was shining or those girls would have frozen to death.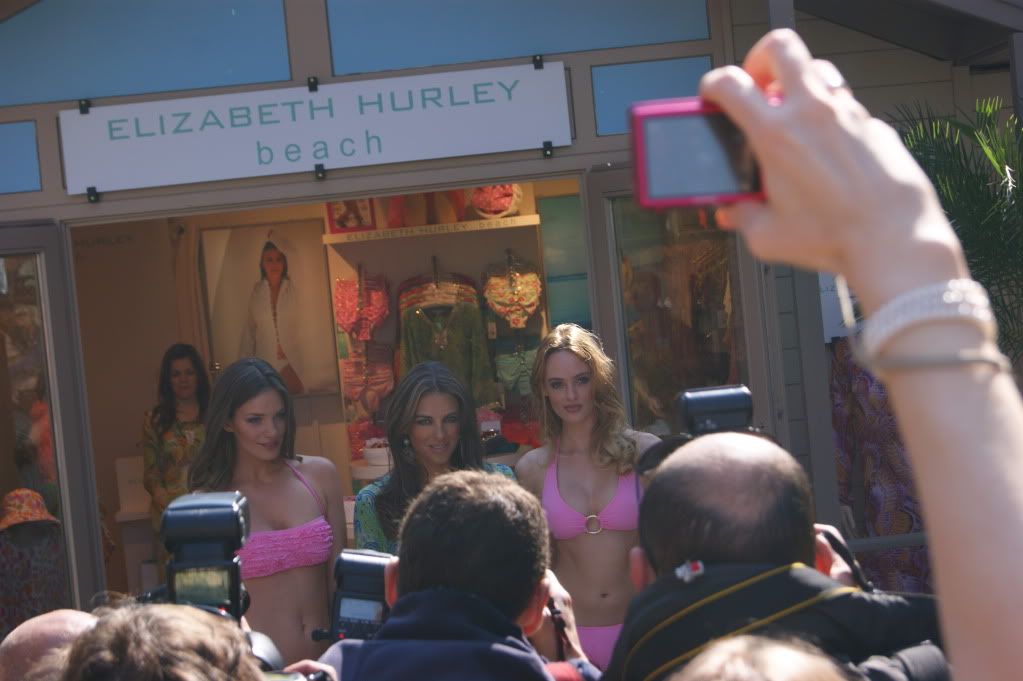 Elizabeth Hurley with our mayor.
After the official opening, Elizabeth Hurley helped out the customers in her store herself, giving personal fashion tips and advice. Unfortunately, the press wasn't allowed in the store during that time, since it's a small store and it was already too crowded.
Some pictures I took from the store when Elizabeth Hurley was out having lunch. As you can see, the collection contains a lot of bikinis, bathing suits, kaftans ... in the brightest colors and the most affordable prices, since you get about 33 % off the original price.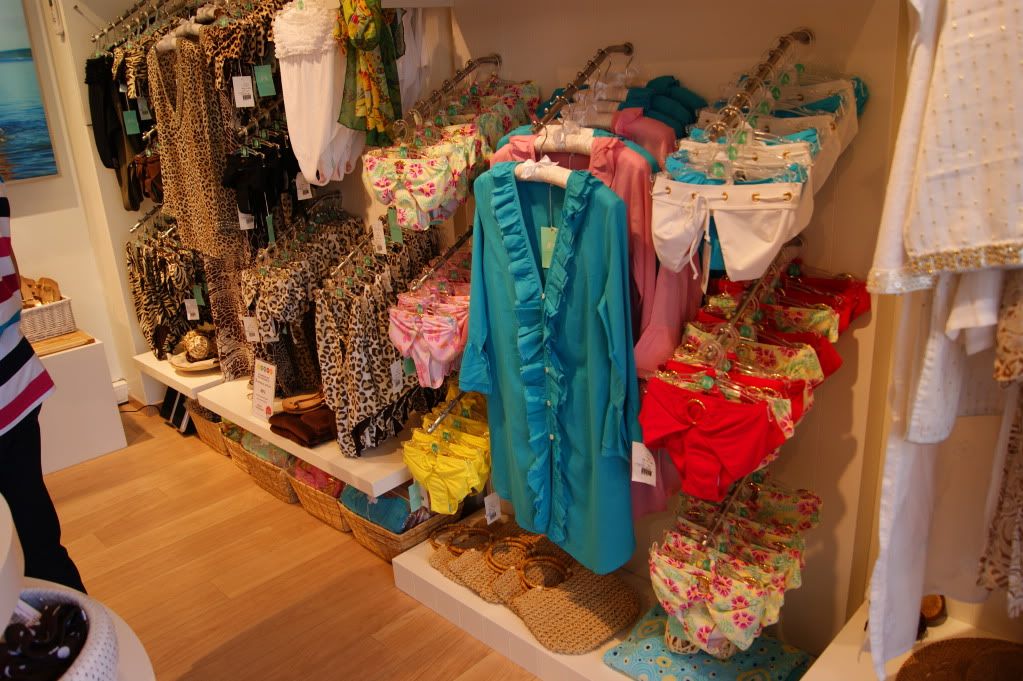 During lunch, we went shopping for a bit. I bought some cute See by Chloé-sandals, while Kim splurged on the Michael Kors-shoes. We bought the shoes at Maasmechelen Village in a store called 1927. They sell See by Chloé, Michael Kors, Sam Edelman ... Definitely worth visiting if your around! I'll show you the shoes ASAP, but some of you already saw them on my Twitter.
In the afternoon we got the chance to do an Q&A with Elizabeth Hurley. She was very sweet, friendly and not to forget really beautiful. We all asked her one question and I wanted to know if she thought about expanding her brand or if she wants to keep on designing beachwear. She answered that she thought about expanding her brand, but that for now, she will be staying in the beachwear section since there aren't really designers who only focus on this branch of the fashion industry.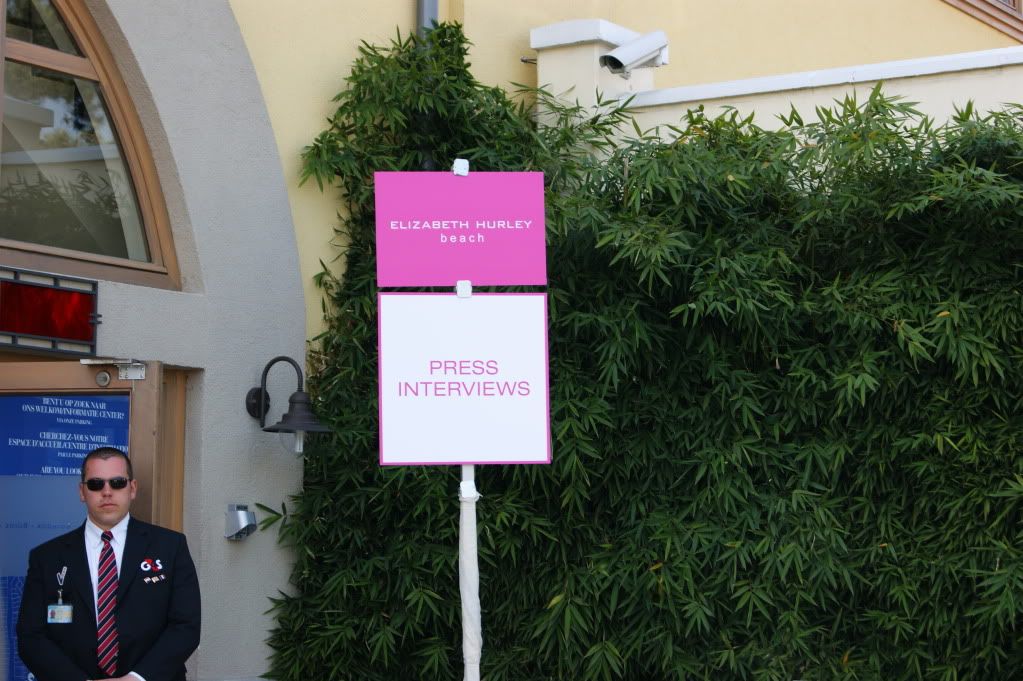 We weren't allowed to take pictures during the interview, but I did receive one official picture.
Elizabeth Hurley has left the building! I felt like a true paparazzo taking this picture.
I would like to thank Oona (and especially Marie for everything she's done for us) and Maasmechelen Village for having me today. And I also hope you liked this post!
x Krizia