The sharks know all
ABOUT ME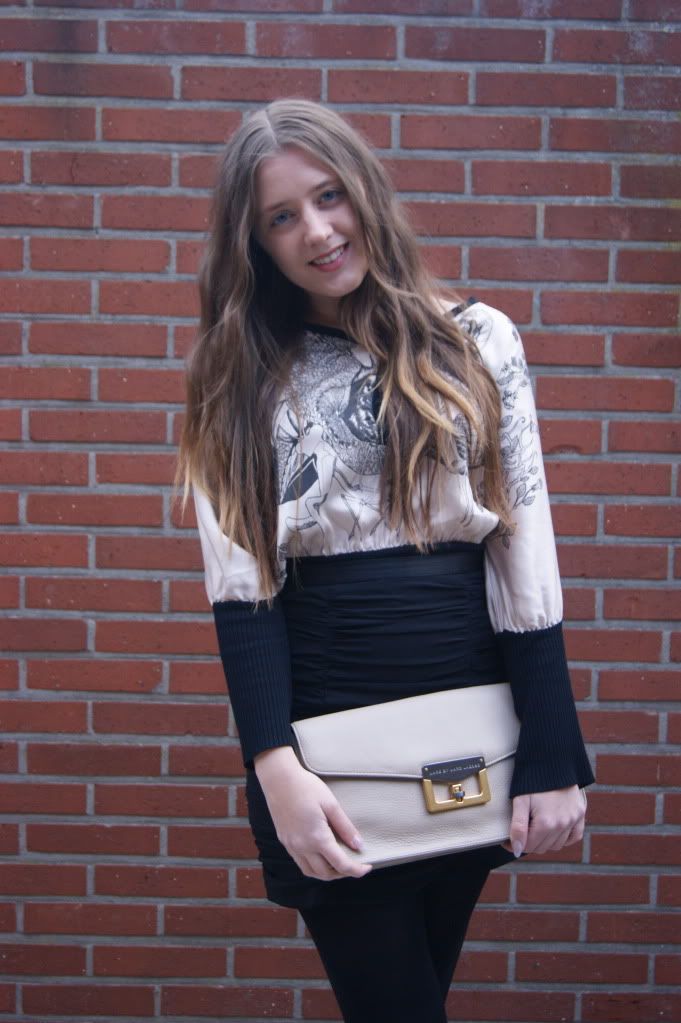 Hi everyone!
I'm Krizia Schiavone, a 22-year-old girl living in Belgium and founder of Shark Attack - Fashion Blog. Coming from an Italian family, fashion has always been a big part of my life. My parents were, and still are, interested in fashion, which resulted in me getting my first Moschino dress at the age of 3 -- And me ripping it after wearing it for 10 minutes. ;)
Living in the small town of Maasmechelen, I've always felt that I didn't 'belong' here. While my style was evolving (quite some fashion faux pas included), others around me seemed be frozen in time. A lot of people made fun of me because I would dress differently, wearing things they weren't used to see. So, I decided to expand my horizons on the World Wide Web and started my own fashion blog in October 2009.
While I share everything that interests me fashion wise, I've noticed that my outfit posts are the most popular ones. Trying to post outfits on a regular base, it's not always possible. I'm still a student and I work in between. I'm always saving up for something, whether it's a bag or a pair of shoes. ;)
Shark Attack started off slowly, but has grown so much over the past year. Thanks to my blog I ...
* Got to meet and / or interview Scott Schuman a.k.a. The Sartorialist (Blogger/Street Style Photographer), Elizabeth Hurley (Actress/Model), Anouck Lepère (Topmodel) and Helena Christensen (Topmodel).
* Got invited to Paris Fashion Week by the Flanders Fashion Institute.
* Participated in the Stiletto Bloggers Run.
* Am one of the Coca Cola Light Style Reporters.
* Was one of the blogging faces of a collaboration between Belmodo.tv and Philips.
* Was ranked #21 in the Top 30 Best Flemish Fashion Blogs by Steps City Magazine.
* Was the ambassador for the Magnum City Pleasure Hunt in Hasselt.
* Got called the most important and most famous blogger in Limburg (the region where I live) by
She.be
.
* Was an ambassador for the Dutch online shoe store
Hippe Schoenen
.
* I got to write an article about my favorite hot spots in Limburg for Feeling magazine for their January and March edition.
* Got nominated for a She Style Award.
* Got invited to tons of events, which are too many to sum up here.
* ...
It was all possible thanks to the blog.
* For advertising / collaborations / statistics / questions, email me at krizia@sharkattackfashionblog.com
I love to discover new brands and products and am always open to collaborate with companies. Please note that I will only accept a collaboration if I'm convinced that it will contribute to Shark Attack and my readers.

Collaborations could be set up as followed:

- one of your brand's items featured into an outfit post.
- a review (beauty products, lifestyle products ...).
- a give away for my readers.
- advertising in the side bar of the blog.
- ...
Thank you all so much for reading and supporting me during my fashion quest.


x Krizia