The sharks know all
ABOUT ME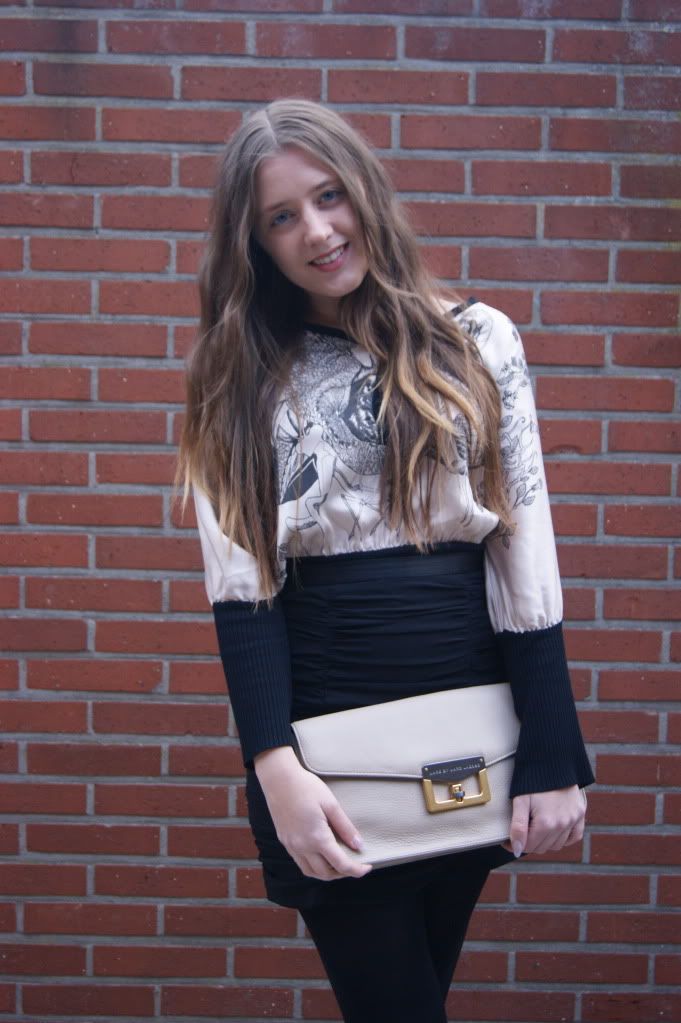 Krizia Schiavone (5 November 1989) was born in Belgium to Italian parents, who named her after the Italian fashion brand Krizia. Her parents were, and still are, very interested in fashion -- an interest they passed on to Krizia and her older sister at a very early age. With fashion loving parents and regular trips to Italy, Krizia's parents would always dress her according to the latest (Italian) trends. As a teenager, this all resulted into her experimenting with clothes and hairdos to the fullest; even though not all experiments were that successful.

The combination of Krizia wanting to express herself through her sense of style and living in a small, narrow minded town in Belgium, resulted in her creating Shark Attack - Fashion Blog in October 2009; making it one of the first Belgian fashion blogs to arrive on the blogging scene. Having icons such as Jim Morrison and Jimi Hendrix as her role models, Krizia distinguishes herself from other blogs with her rock 'n roll style.

Shark Attack - Fashion Blog is a mix of fashion, beauty, travel and lifestyle, making sure that thousands of readers tune in on a daily basis. Krizia has worked with various brands, has been featured on multiple websites and in different magazines and has met various influential and inspiring individuals.

Below are listed some of her greatest achievements so far:


* Got to meet and / or interview Scott Schuman a.k.a. The Sartorialist (Blogger/Street Style Photographer), Elizabeth Hurley (Actress/Model), Anouck Lepère (Topmodel), Helena Christensen (Topmodel) and Aureta Thomollari (Fashion Blogger & Luxury Consultant).
* Invited to Paris Fashion Week by the Flanders Fashion Institute.
* Participated in the Stiletto Bloggers Run.
* Is one of the Coca Cola Light Style Reporters in Belgium.
* Was one of the blogging faces of a collaboration between Belmodo.tv and Philips.
* Ranked #21 in the Top 30 Best Flemish Fashion Blogs by Steps City Magazine.
* Ambassador for the Magnum City Pleasure Hunt in Hasselt.
* Called the most important and most famous blogger in Limburg (the region where Krizia lives) by
She.be
.
* Wrote an article about her favorite hot spots in Limburg for Feeling magazine for their January and March edition.
* Nominated for a She Style Award.
* ...

Other brands Krizia has worked with are UGGs, Cartier, Clinique, Sony, Zalando, Eleven Paris and many more.
Krizia loves to discover new brands and products and is always open to collaborate with companies. Please note that she will only accept a collaboration if she's convinced that it will contribute to Shark Attack - Fashion Blog and her readers.

Collaborations could be set up as followed:

- one of your brand's items featured into an outfit post.
- a review about beauty products, lifestyle products, ...
- a give away for her readers.
- advertising on the blog.
- ...

For advertising / collaborations / statistics / general questions:

krizia@sharkattackfashionblog.com

PRESS KIT IS ALSO AVAILABLE