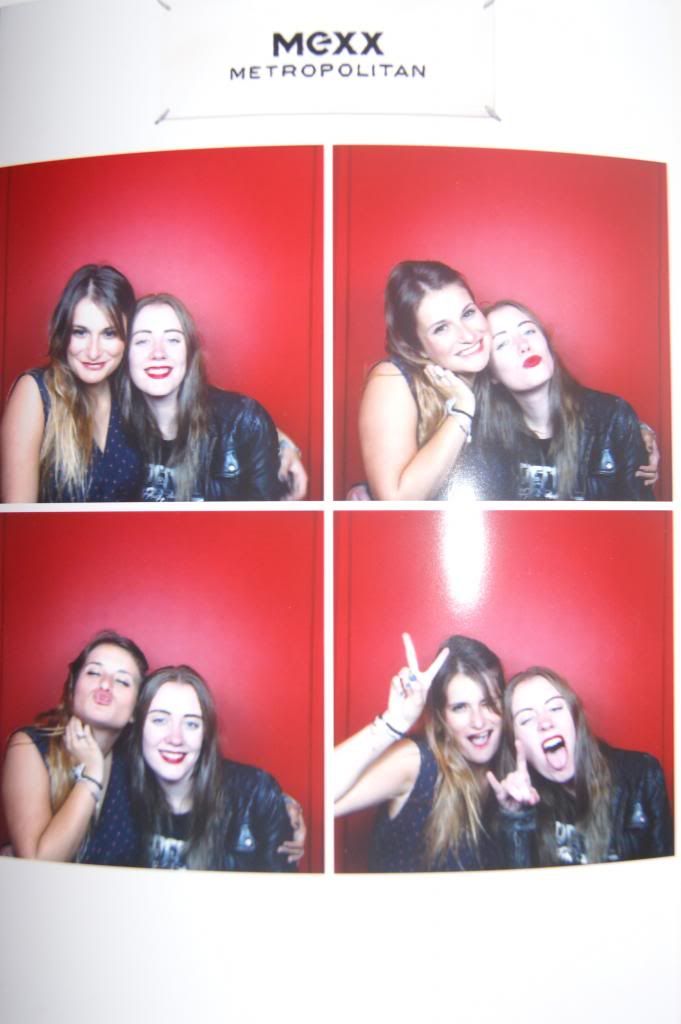 Here's a recap of one of the most fun events I've been to so far: the presentation of the Mexx Metropolitan-collection. Like, no joke, they sure as hell know how to throw a party. The sweet people at
Fashiolista
emailed me to ask if I wanted to be their reporter at the event. Who would say no to that? I was asked to snap some pictures to capture the fun atmosphere there.
Mexx has been taking it to whole different levels lately, with the Metropolitan-collection as their newest addition. They wanted to create a collection which was fun, stylish and quirky ànd which could be worn to work or for a night out with colleagues. The Metropolitan-team did a great job and I think that the tri-colored dress with leather details is my ultimate favorite. I love the efforts Mexx is taking to keep evolving and to keep moving forward. The collection was shown on 'live mannequins', who were strutting around the venue laughing and having fun. I think it's safe to say that they started the party, along with the world famous Dutch saxophonist Candy Dulfer. To be able to witness such a talented musician in such a private, cosy venue and atmosphere is impossible to describe. And kudos to the other singers and musicians who came along with her. You did an amazing job as well!
I also met up with my girl
Afrodite
and we had a blast in the photo boot, as you can tell from the first picture above. The whole night was about music, drinks and bites, laughing and dancing... And enjoying the new collection, of course.
Here is just a 'small' selection of the pictures I managed to snap that night. I still have tons more, but those will be shown on the Fashiolista
website
and
Facebook
-page in one of the following days. Even though I say small, I still have to warn you for a picture overload, though.
So, what d'ya think? Did I manage to complete my 'capture the atmosphere'-mission or not?
x Krizia

P.S.: I'd like to thank Maddie for this opportunity and Femkje for the warm welcome at the event.
My favorite piece. Love the leather details!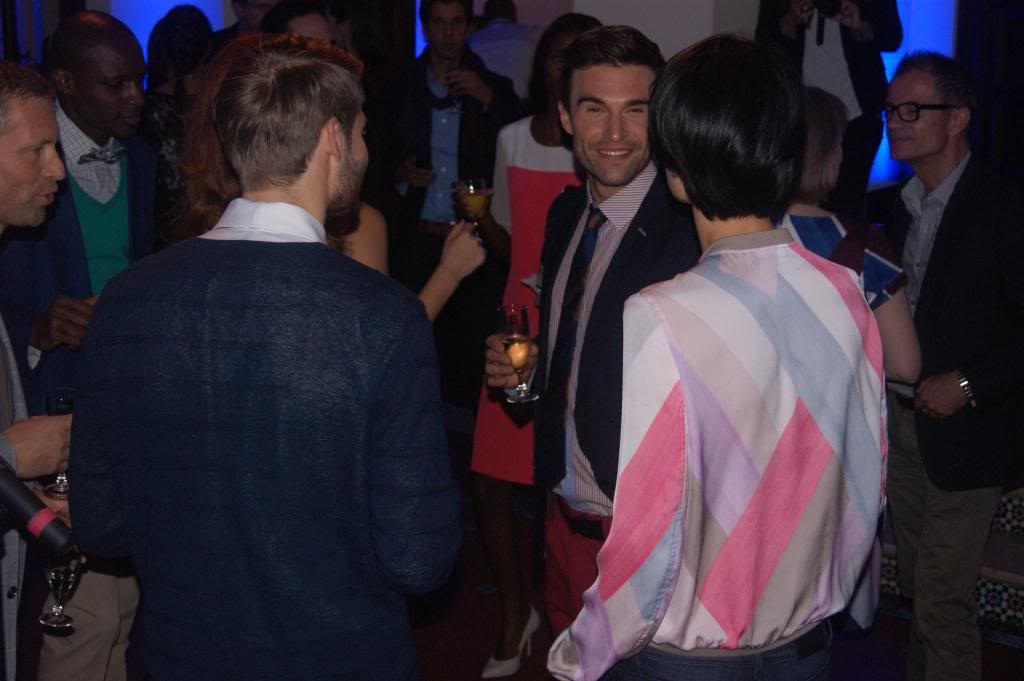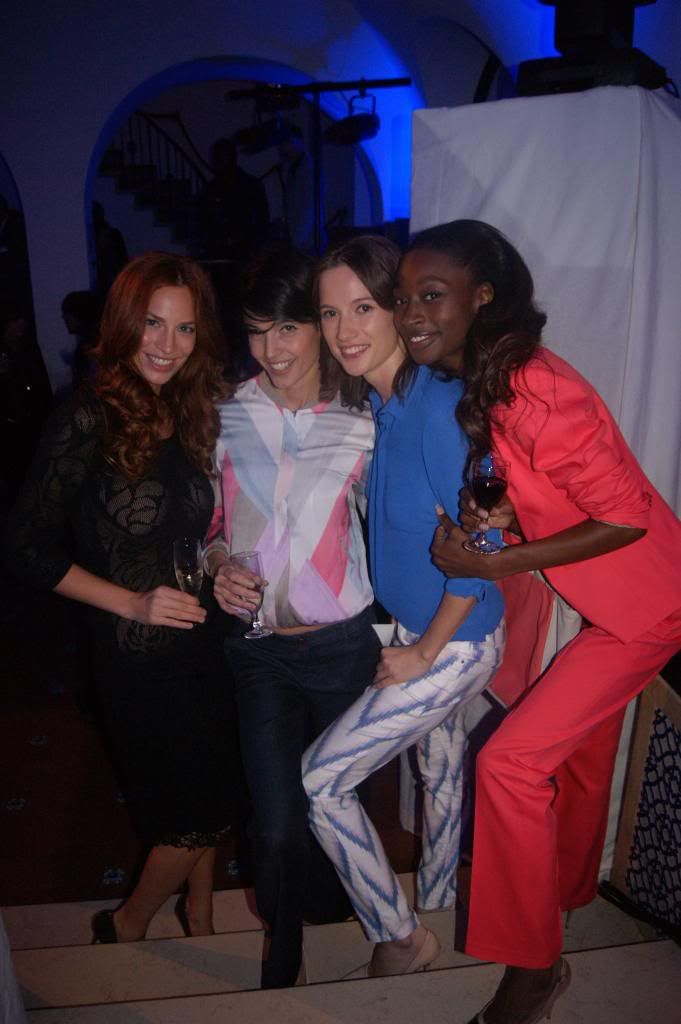 Some of the models striking a pose.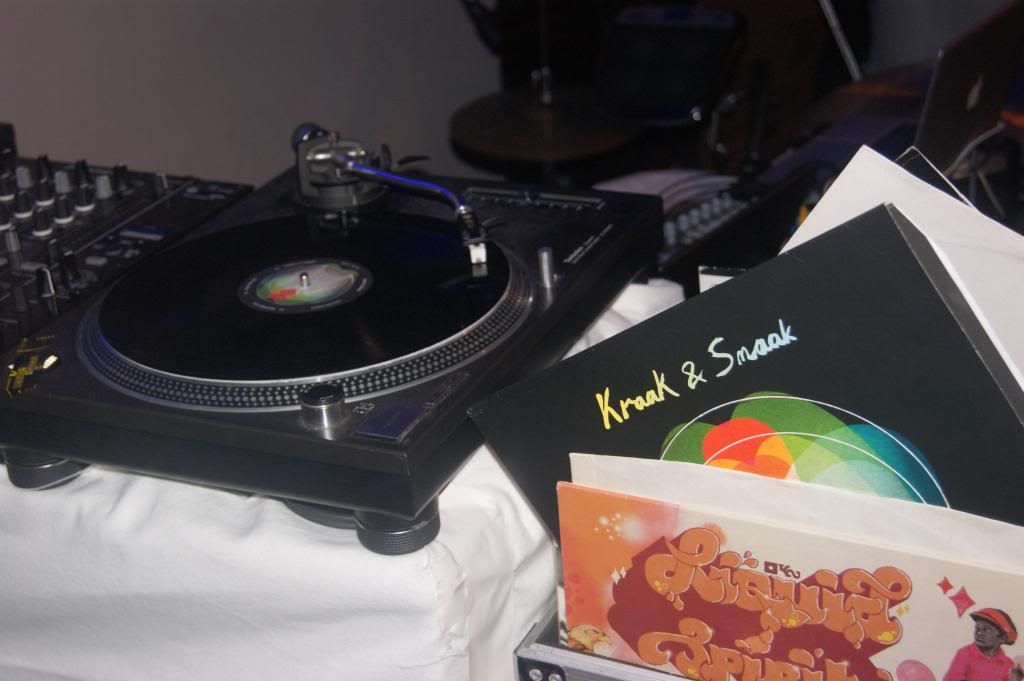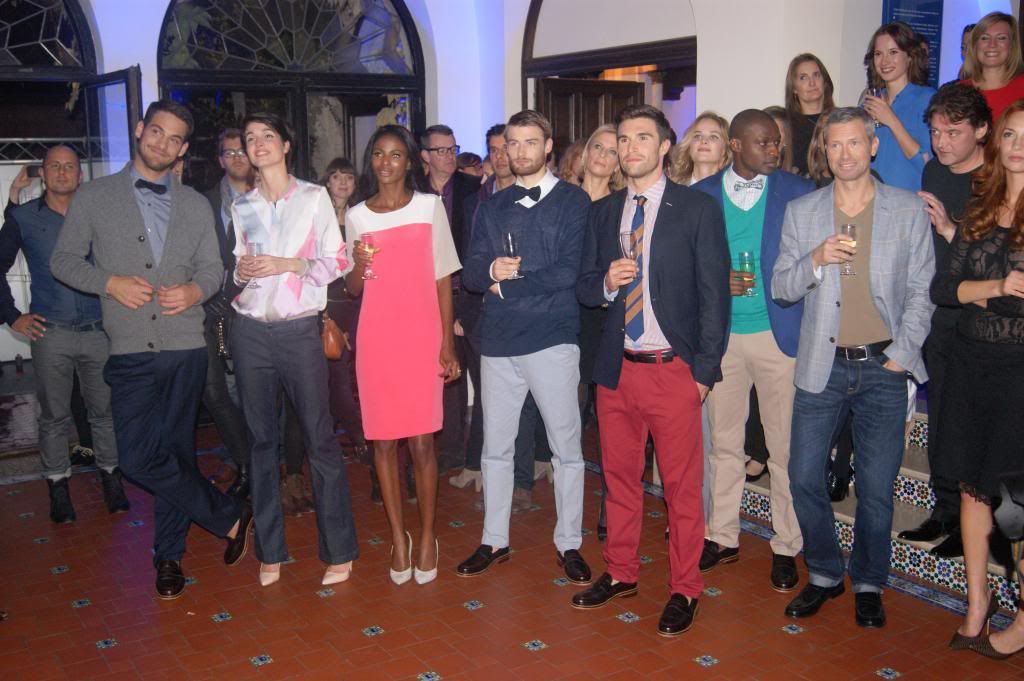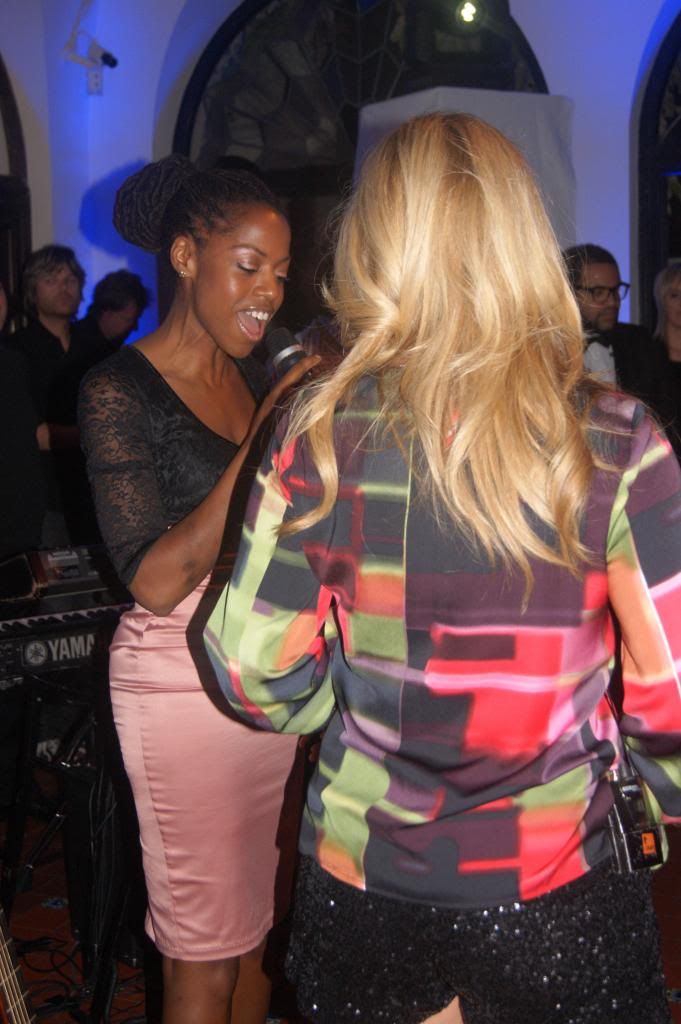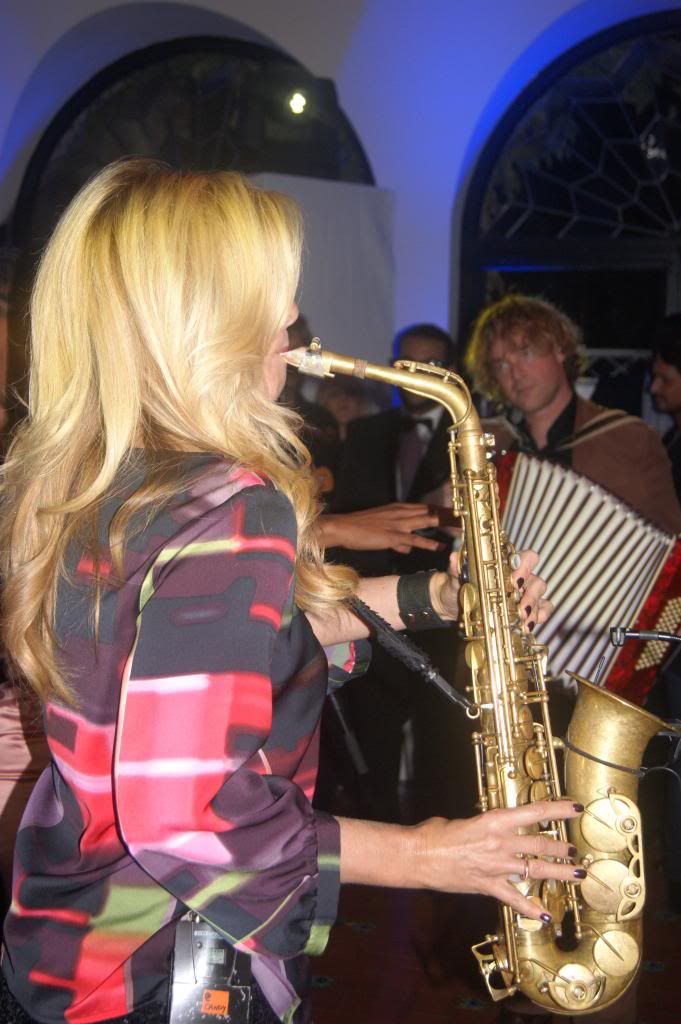 Candy Dulfer working that saxophone as if it's the most natural thing in the world. She was a pleasure to look at and I consider myself a fan now!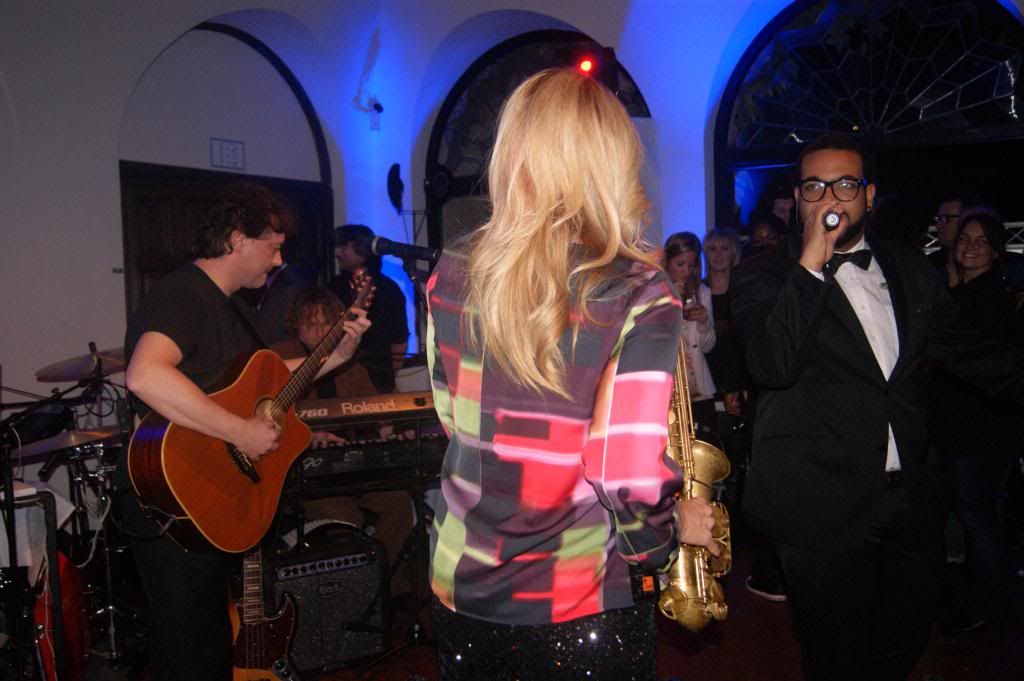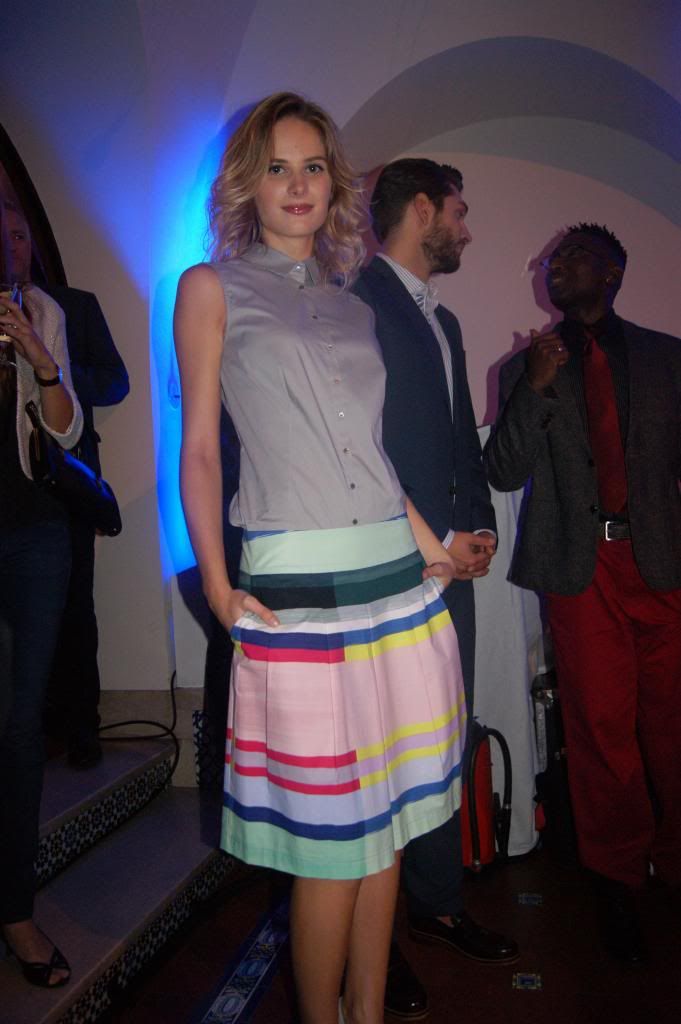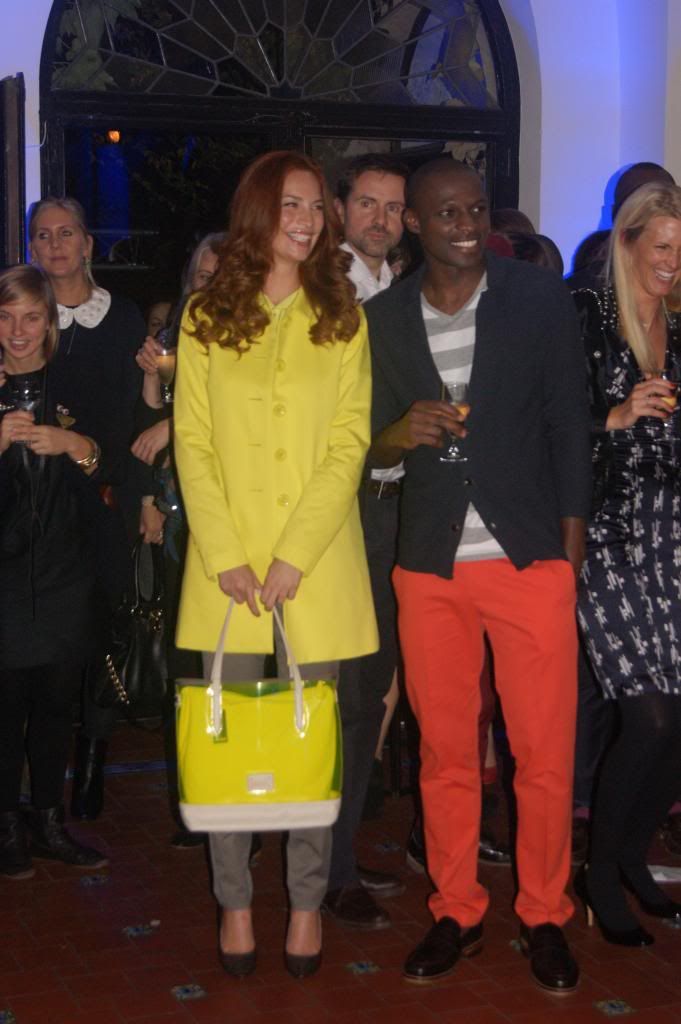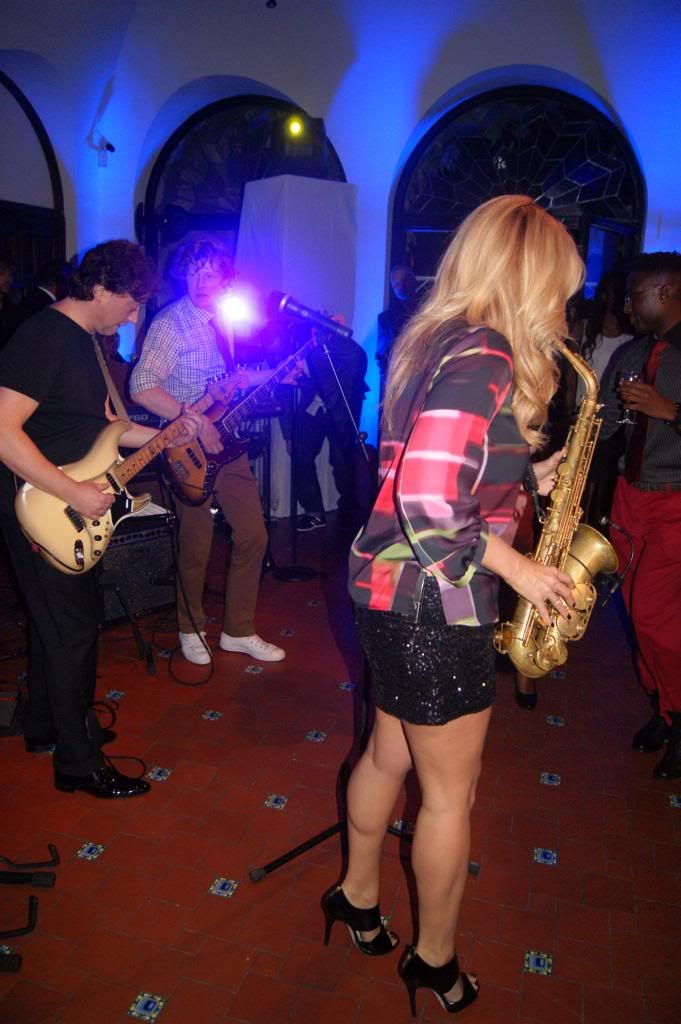 My dad with Candy Dulfer. He actually knows her dad, who used to play the saxophone in a nightclub where my dad was working at the time. She's such a sweetheart. Plus, she's currently designing a capsule collection for Mexx, which will be launched in late summer 2013.
I have no idea who the fellas on the left are, but they are so talented -- I can't even describe it.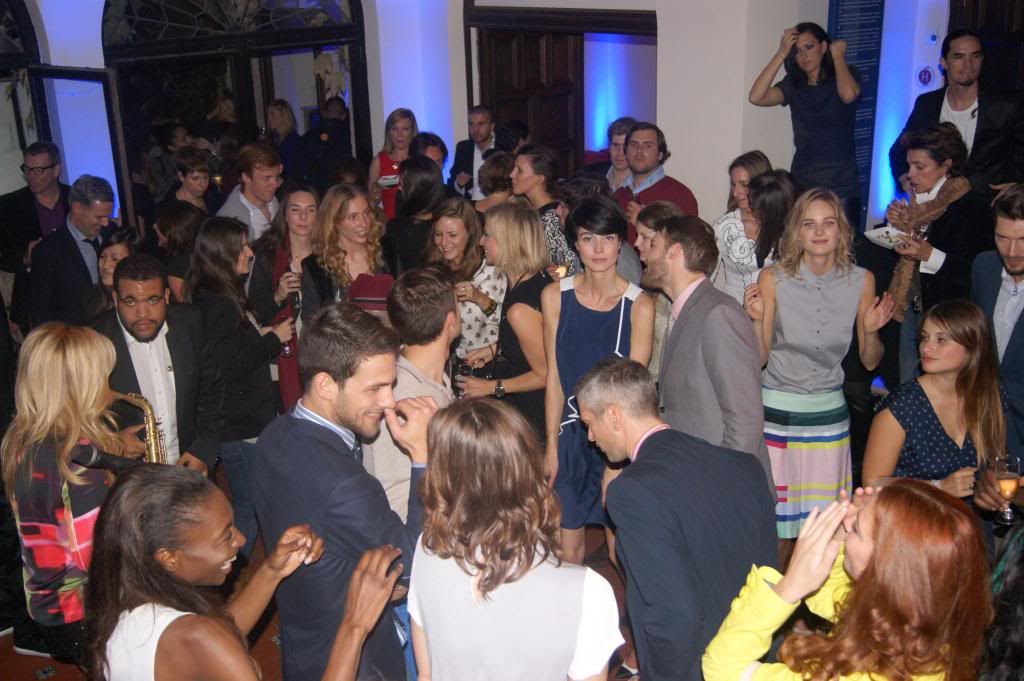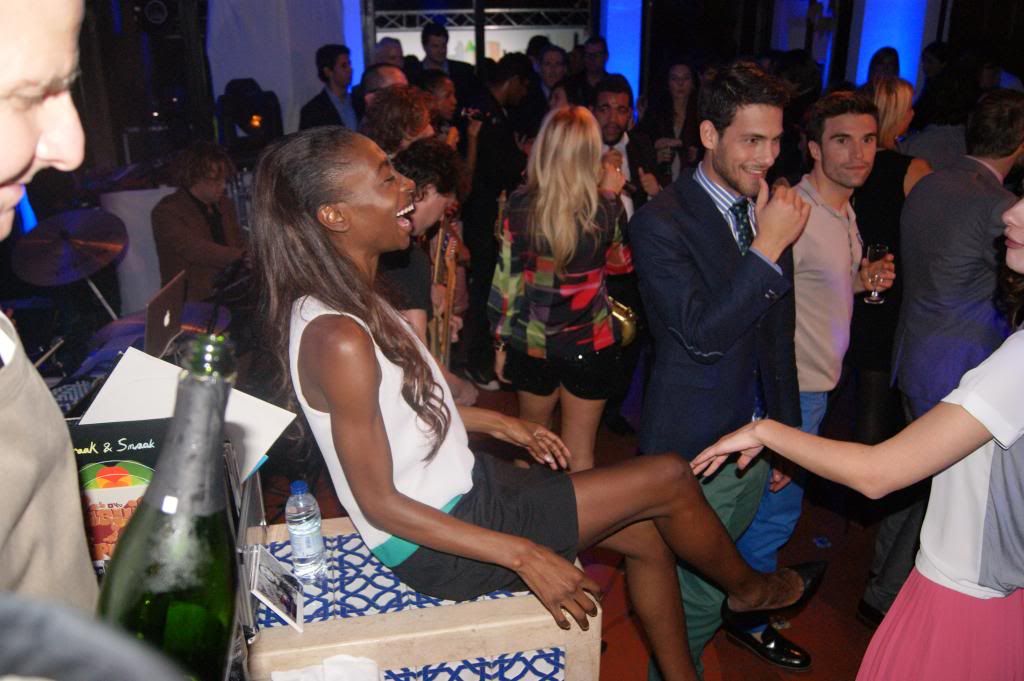 Afro and I enjoying the show.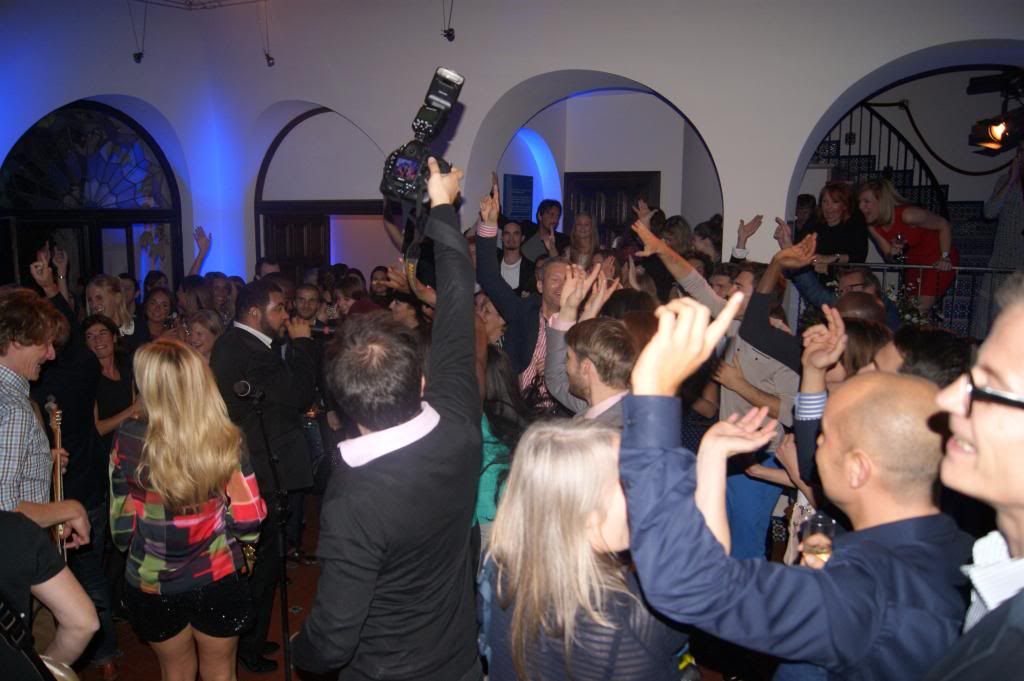 Party! Party! Party!