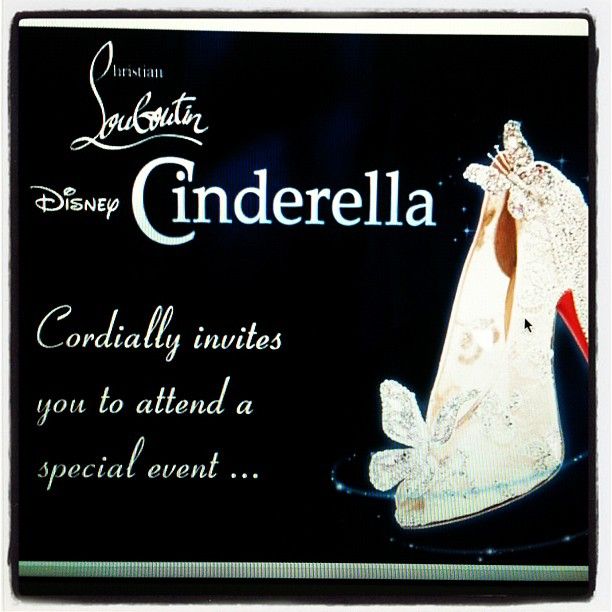 Once upon a time, a simple girl, living in a small town in Belgium, received the invitation above. How could she ignore that? She couldn't, right? She loves Disney - her parents got her a bunch of Disney DVDs on her 18th birthday - and she loves Christian Louboutin (well, duh).

Disney & Louboutin... Combine these to together and what do you get? An interpretation of Cinderella's glass slipper by Mr. Louboutin himself, to celebrate the worldwide release of Cinderella on Blu-ray and DVD. The shoes are light, transparent and beam pure beauty. Butterflies, lace and Swarovski-crystals complete the realization of one of the world's most famous pair of shoes.
Belmodo organized a competition in order to win a pair of these gorgeous shoes - of which only 20 pairs are made. Five lucky ladies were picked by Christian Louboutin himself as the ultimate finalists and one of them would be the one and only Belgian Cinderella. So, I dragged my parents to Brussels
(I'm not driving in Brussels, oh hell no!)
, where the event was taking place at the gorgeous Warwick Barsey Hotel, to see which ridiculously lucky girl would be the modern day Cinderella.
Come and have a look with me!
Just click below and bibbidi-bobbidi-boo... You'll see the pictures.

(Pictures by Disney and myself.)
Dum-dum-dummmmm! Our hostess, Tiany Kiriloff, is about to announce the winner of the Cinderella Louboutin glass slippers.
And here they are. There are no words for them, are there?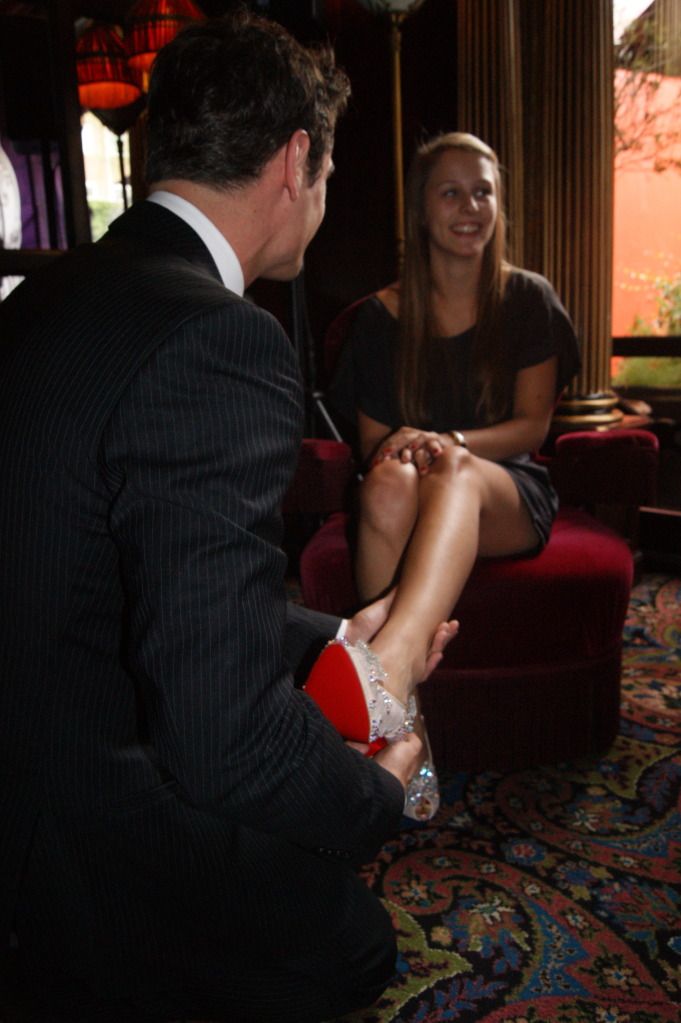 Julie Van Roy is the lucky Cinderella! Gurlfriend even got herself a prince to try on the slippers for the first time!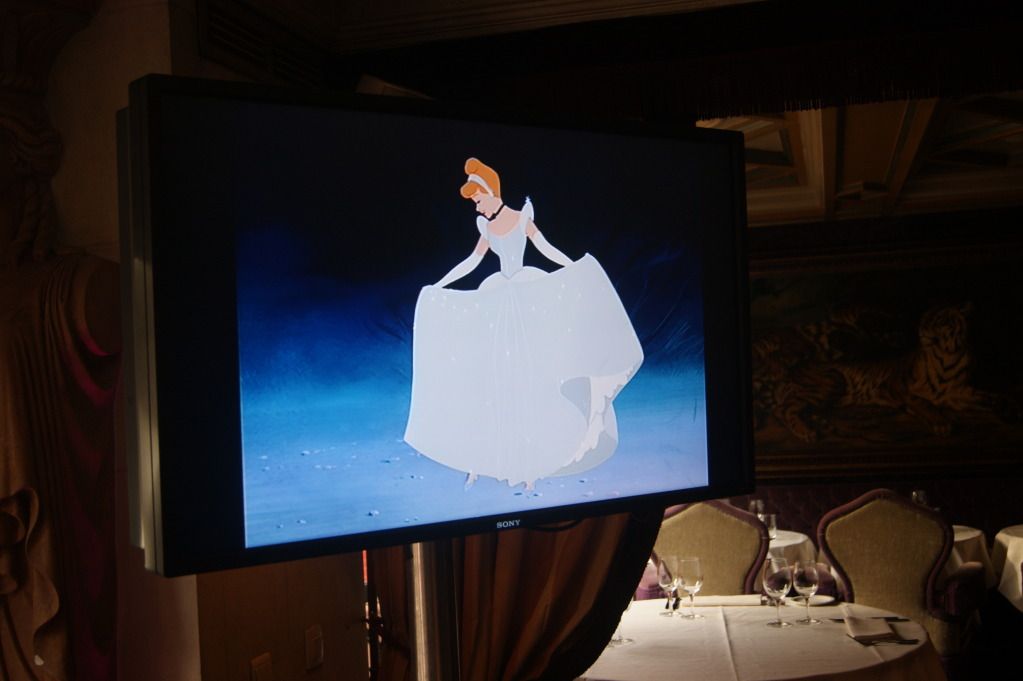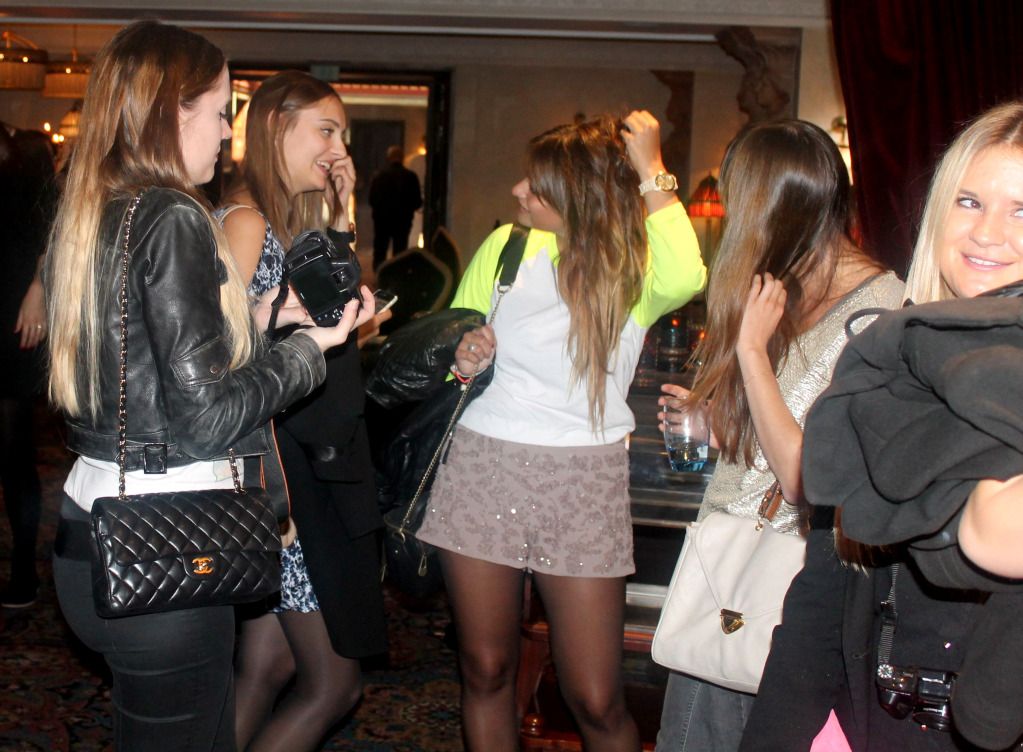 With my fellow bloggers
Polienne
,
Afrodite
and
Kim
.
I got the Cinderella-DVD and some ah-ma-zing sketches as a gift. I'm thinking about framing them. They're too pretty not to display them.