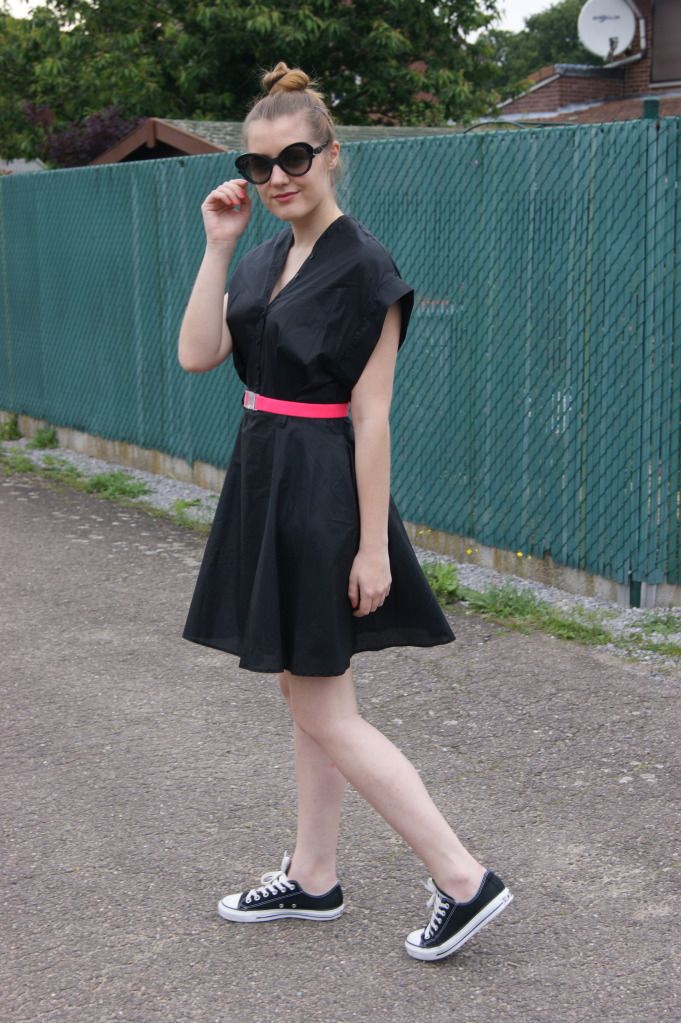 Frenchy: "Hey Marty, are those new glasses?"
Marty: "Oh yeah, I just got them for school. Don't you think they make me look smarter?"
Rizzo: "Nah, you can still see your face."
As I told you in my previous post, this dress reminds me of 'Grease', one of my favorite movies of all times. Hair in a bun, some low Converse All Stars and my oversized Prada sunnies did the trick... For me, at least. These pictures were taken in about 3 minutes, in between the rain falling down every now and then today. What do you think? Too bad I couldn't find a Danny Zuko lookalike, that would've nailed it.
I'm mentally preparing for the game tonight: Italy vs. Ireland. Actually, it's Spain vs. Croatia that I'm more worried about, since Italy's fate depends on their score. I guess I just have to try and make peace with the Italians getting kicked out of the European Championship. #Sniff
x Krizia
Dress: BERNADETT PENKOV FOR ZALANDO COLLECTION thanks to Zalando // Shoes: CONVERSE ALL STARS // Sunglasses: PRADA thanks to Smartbuy Glasses