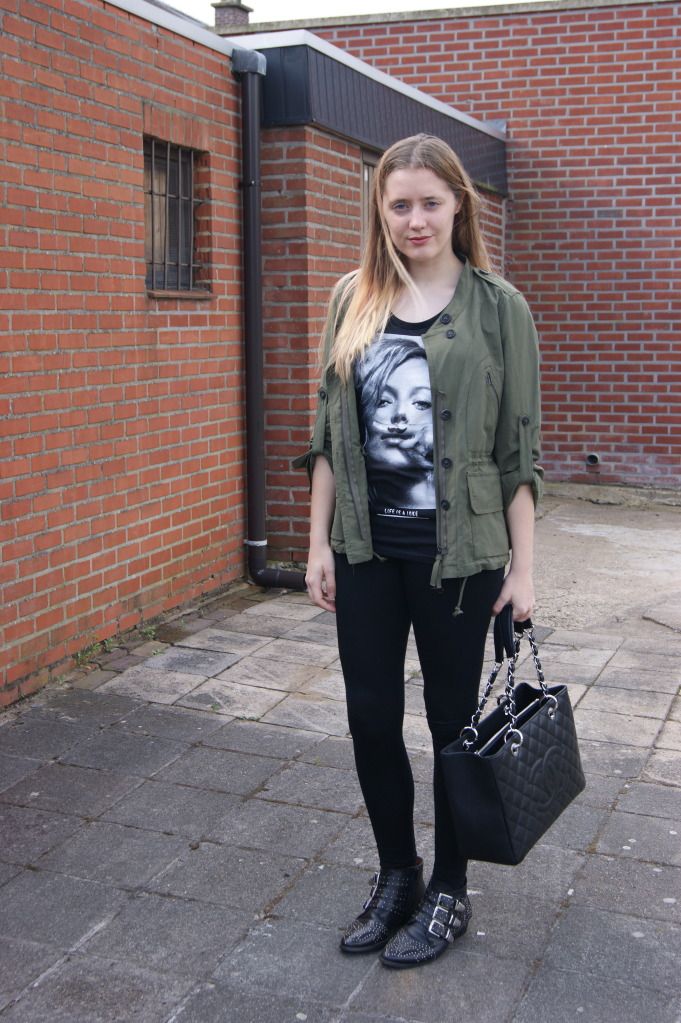 Finally, an outfit post! Since it's rather chilly outside today - damn you, wind - I decided it was a great opportunity to take out the military jacket I bought at Zara a couple of days ago. While it seems as if I smoked some funny grass on these pictures, I can assure you that it's not the case. Due to the extreme sensitivity of my eyes, even the tiniest amount of bright daylight is enough to make me squeeze my eyes together and make them look puffy. Anyways, back to the outfit.
The Kate Moss Moustache-shirt was another gift from
Zalando
. I love the quote written on it:
Life Is A Joke
.
Eleven Paris
makes the best shirts. I decided to take out my mom's Chanel bag to match my outfit. I love the contrast between the tough rock 'n roll vibe and the classic bag. Plus, the silver hardware matches my shoes! ;)
Have a nice day, y'all.
x Krizia