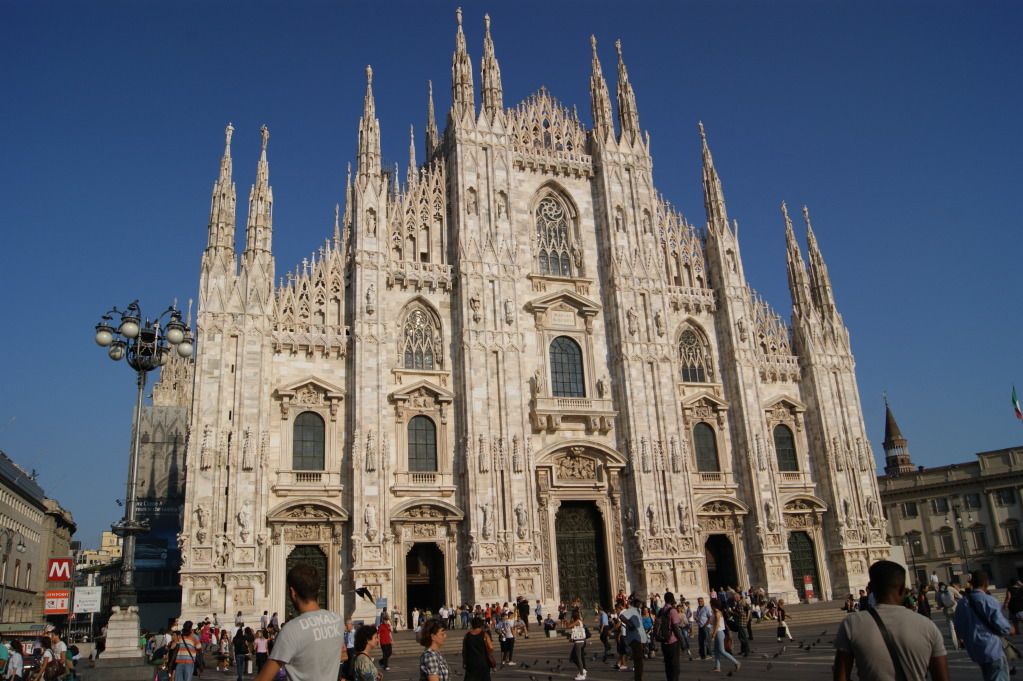 I'm back from my city trip to Milan! It felt amazing to be back in Italy. I hadn't been there for years and neither did my mom. She has to take care of my grandfather, so it's hard for her to go on a holiday. It was so emotional to see her enjoy even the simplest of things. This break was exactly what she needed, even if it was for only three days.
I didn't take a lot of pictures... I was too busy shopping and doing other things, that I didn't even think about my camera. I'm a bad blogger, I know. As for the outfits I was wearing: don't expect too much. As some of you may know, I fell and hurt my knee kinda bad, so I couldn't wear any jeans. I was obliged to wear leggings and T-shirts during the entire trip.
Anyway, we did tons of shopping and when we wanted to visit the Duomo - which was the only 'cultural' thing we were into visiting - my sister wasn't allowed to enter because her skirt was too short. We had a good laugh about it: with all the pedophiles and scandals surrounding the Catholic Church, they're going to make a scene about a skirt that's too short? Ah well, we aren't religious anyway, but my mom really wanted to see the Duomo from the inside. Bummer.
Here are some of the pics that I managed to snap here and there. I hope you like them! Now I'm off to relax a little bit, because I'm leaving on a 3-day trip to Luxembourg with the boyfriend tonight. I'll try to take some decent pictures there!
x Krizia
On the plane, ready to leave for Milan. I was still tired from getting up so early.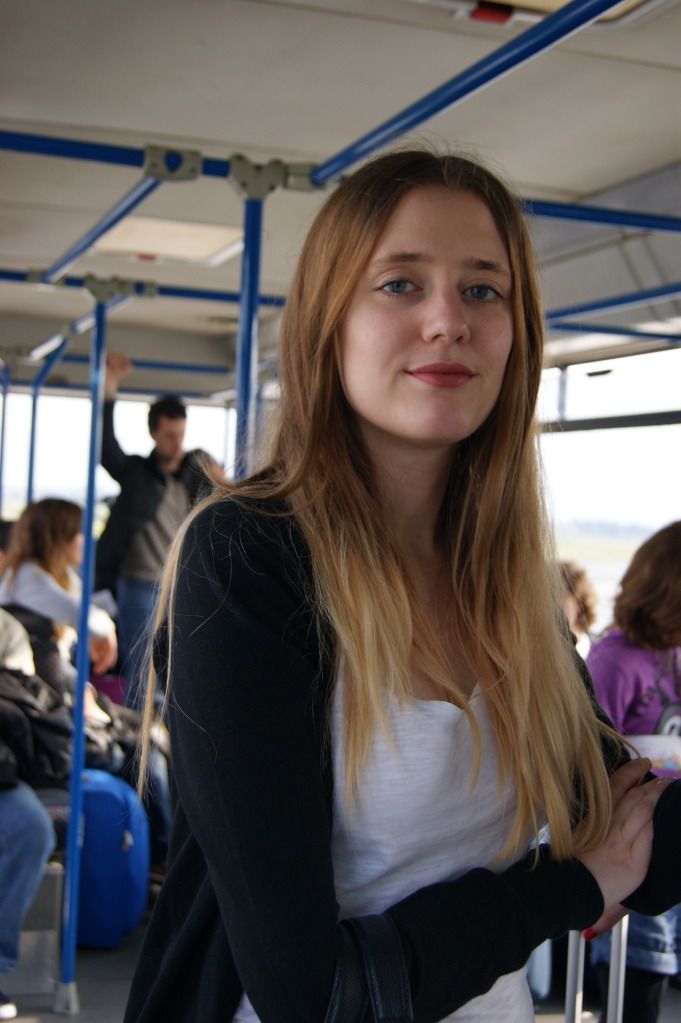 My mom was forcing me to pose. Doesn't she know that forcing isn't the right way to make things happen?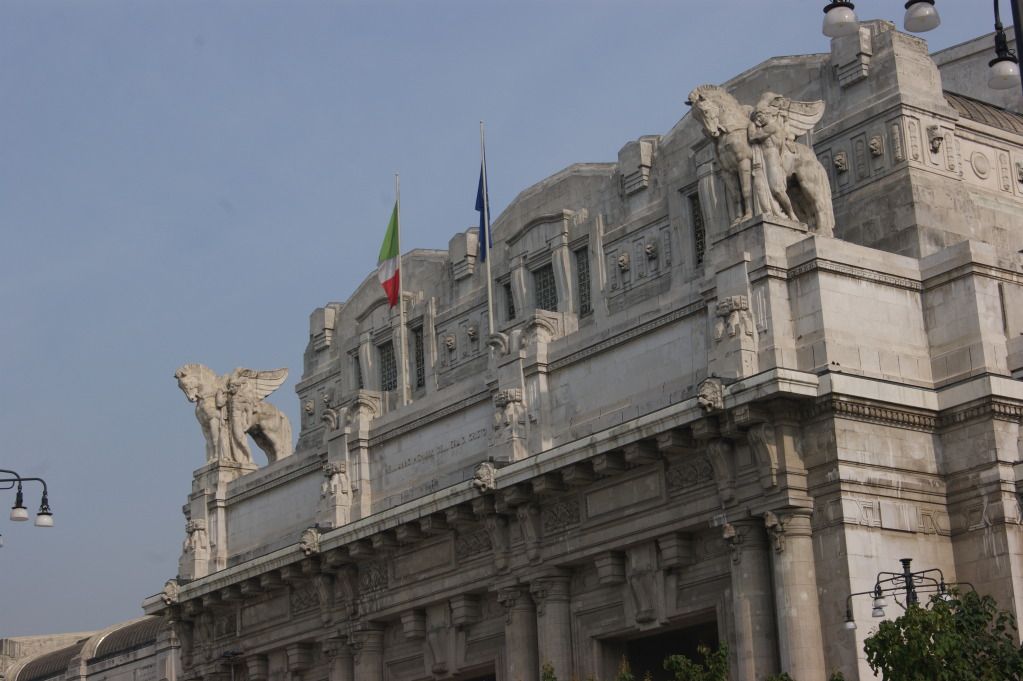 Gorgeous details on Milan's Central Station.
These way too cute iPhone-cases were everywhere. I was (and still am) kinda bummed that I still have the old iPhone, since I really wanted one of these cases.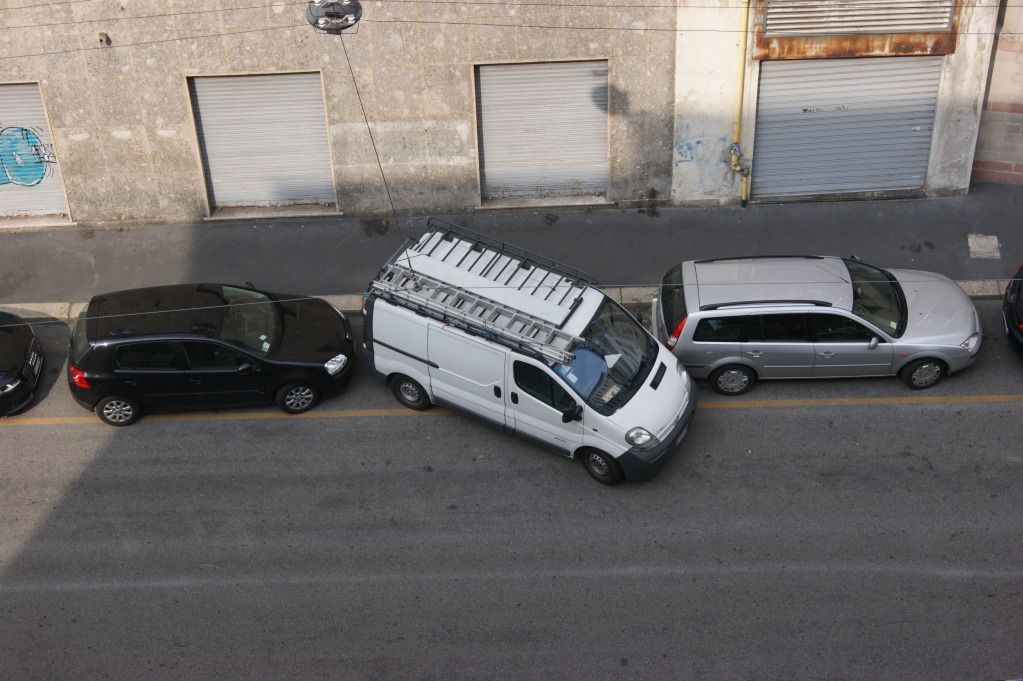 And I thought I was bad at parking my car...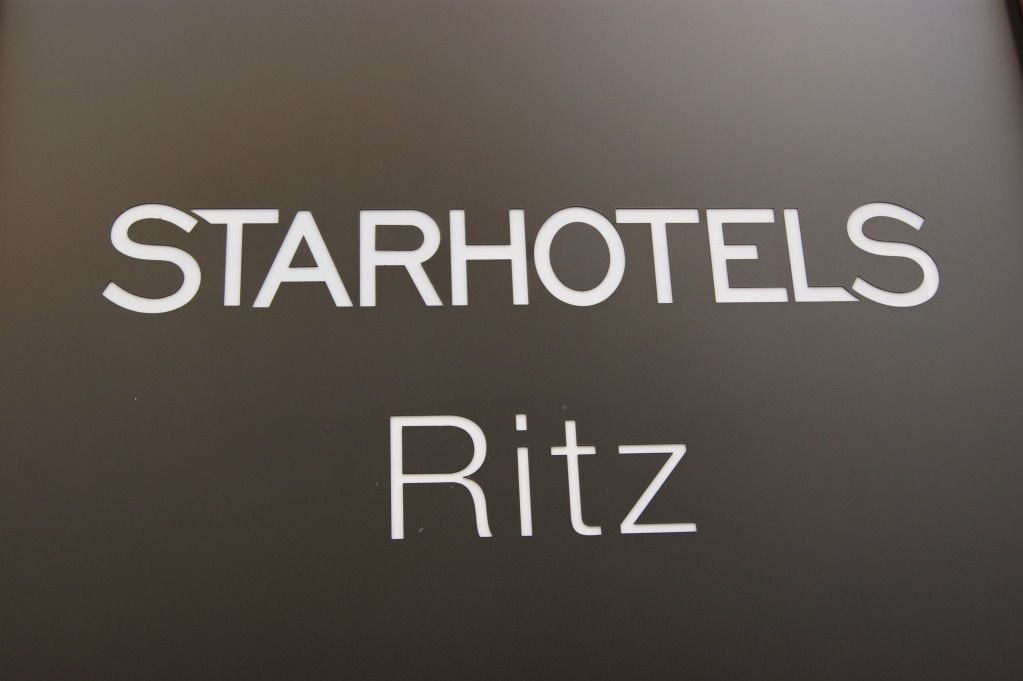 The hotel we were staying at.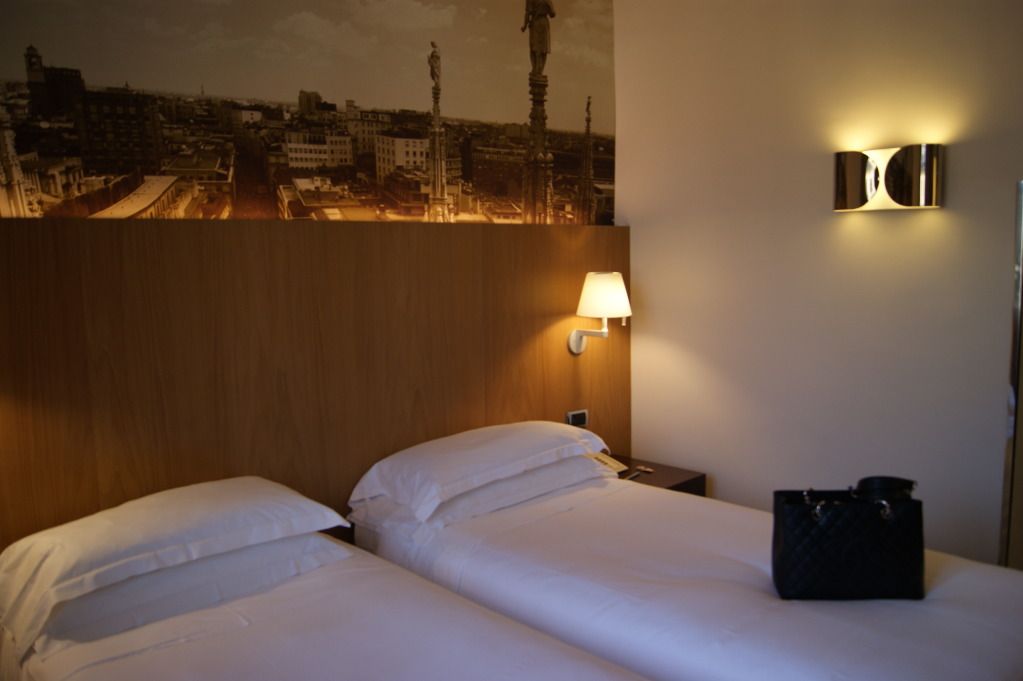 A glimpse of our room. We had a great stay here. I have nothing bad to say about this hotel.
A typical Caprese salad.
Italian candy at the bar.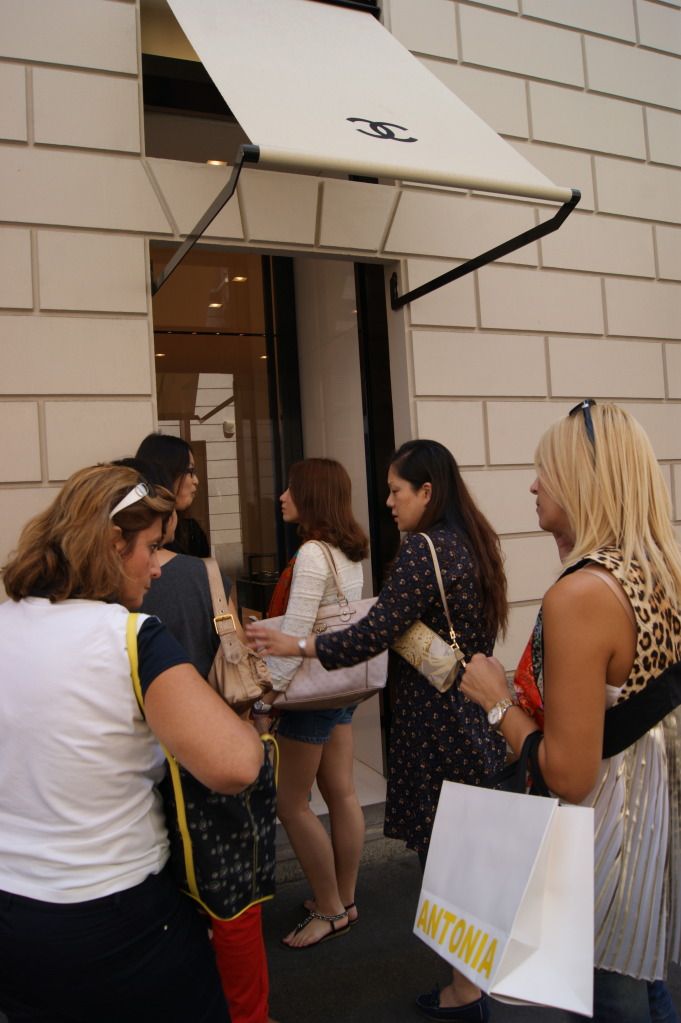 Waiting for the porter to let us into the Chanel-store. I think we waited about 20 minutes before we were allowed to go in.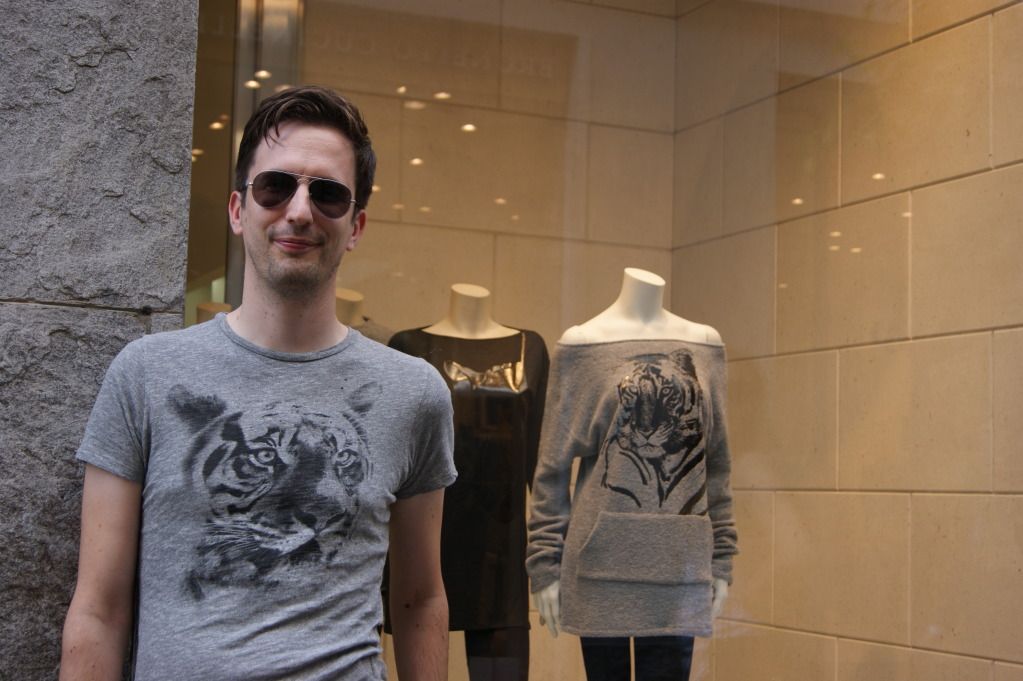 My brother-in-law in front of the Krizia-store. Can you spot the similarities? ;)
My sister, brother-in-law and I taking a break from all the walking.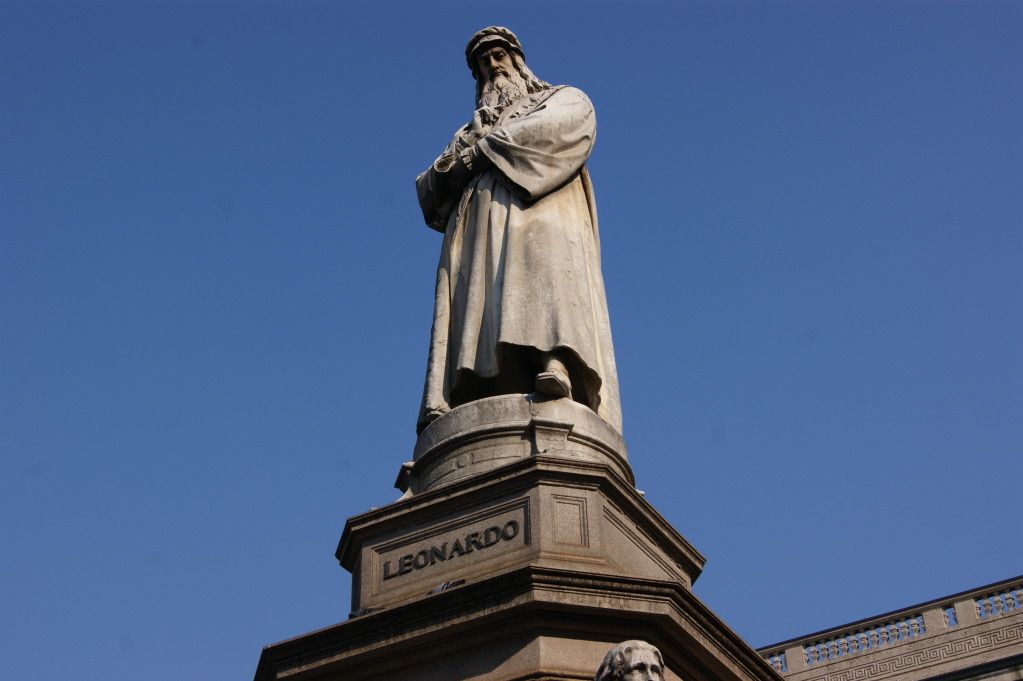 Leonardo Da Vinci, my friend. Ah, I'm a sucker for history.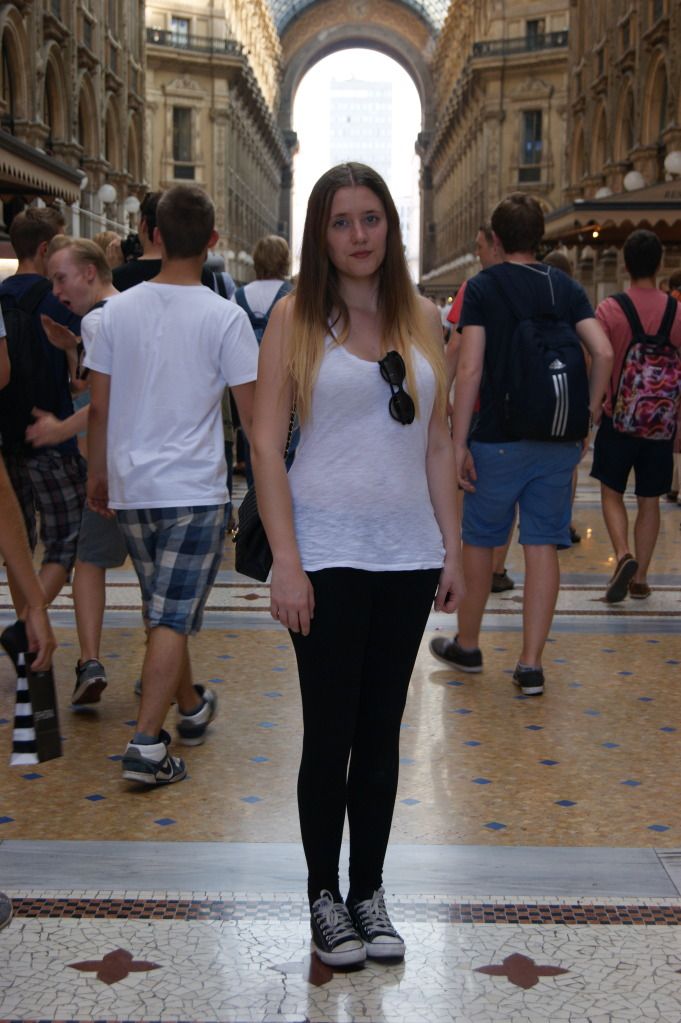 At the Galleria Vittorio Emanuele II. I'm loving the dude's face in the back.
The architecture at the Galleria is absolutely breathtaking.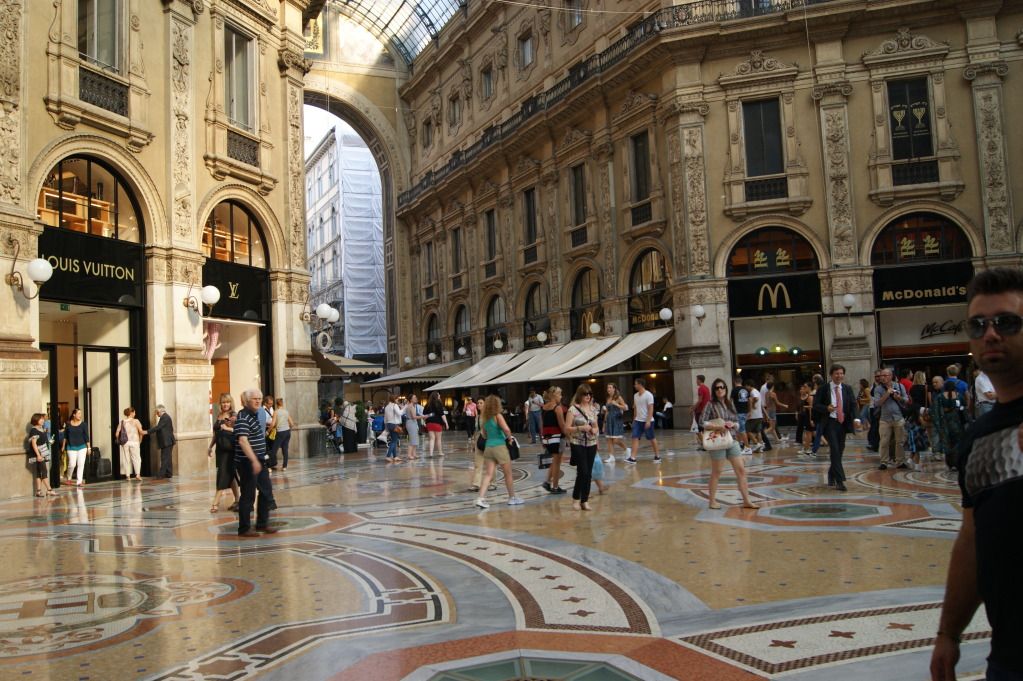 I love how Louis Vuitton and McDonald's are facing each other.
My late grandmother's cousins live in Milan, so we decided to visit them for dinner. We hadn't seen them for 10 years, so it was very emotional to be back.
Updating my Instagram and Twitter in the lobby of our hotel. Free WiFi and sh*t.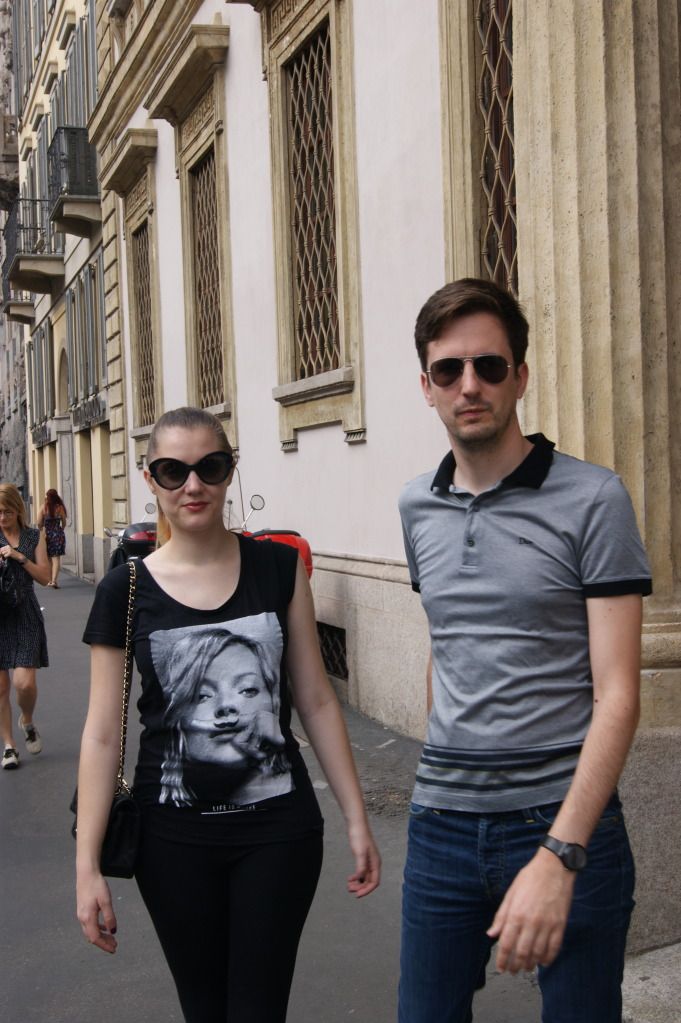 Strolling down the streets of Milan with my brother-in-law. I was wearing a T-shirt by
Eleven Paris
thanks to
Zalando
,
Prada
sunnies thanks to
Smart Buy Glasses
and a
Chanel
bag.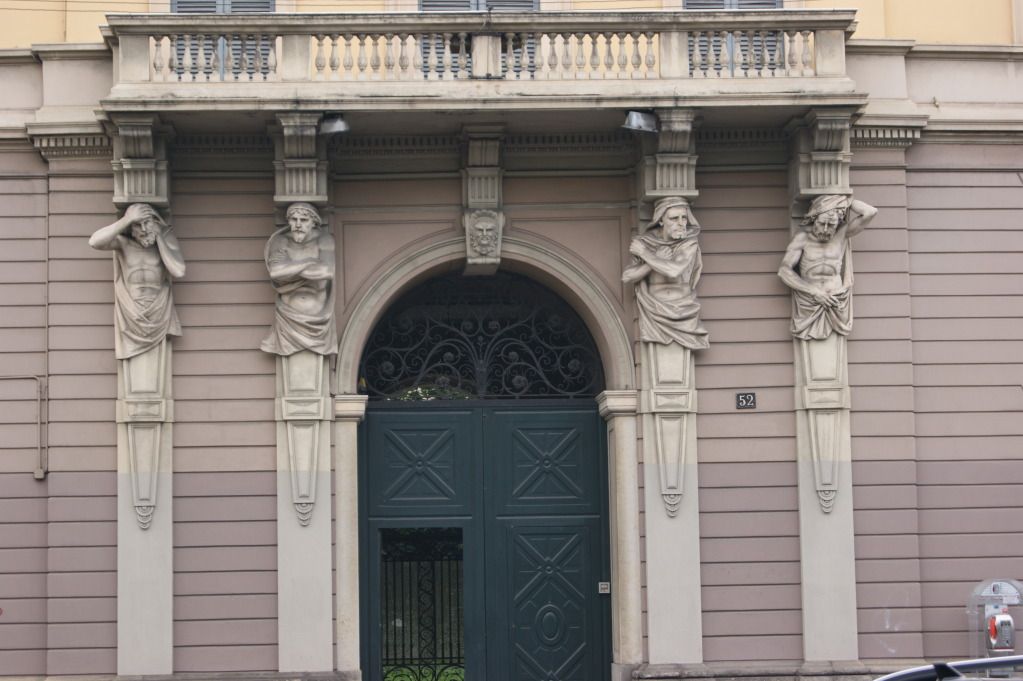 The pillars of this house are just way too awesome.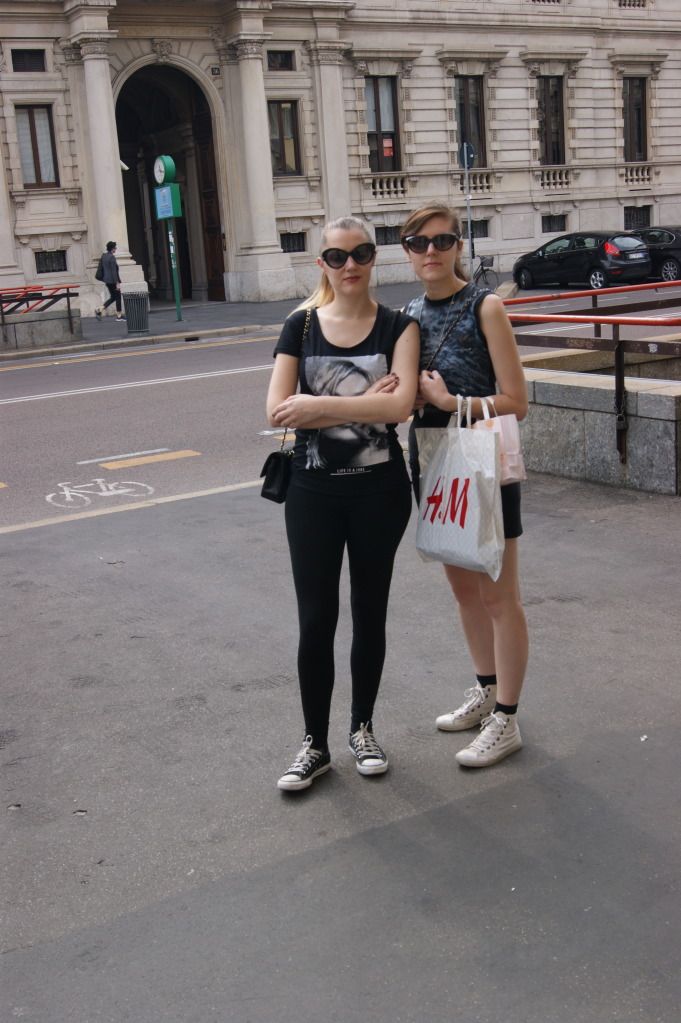 Sisters!
"So, which store do you want to visit now?"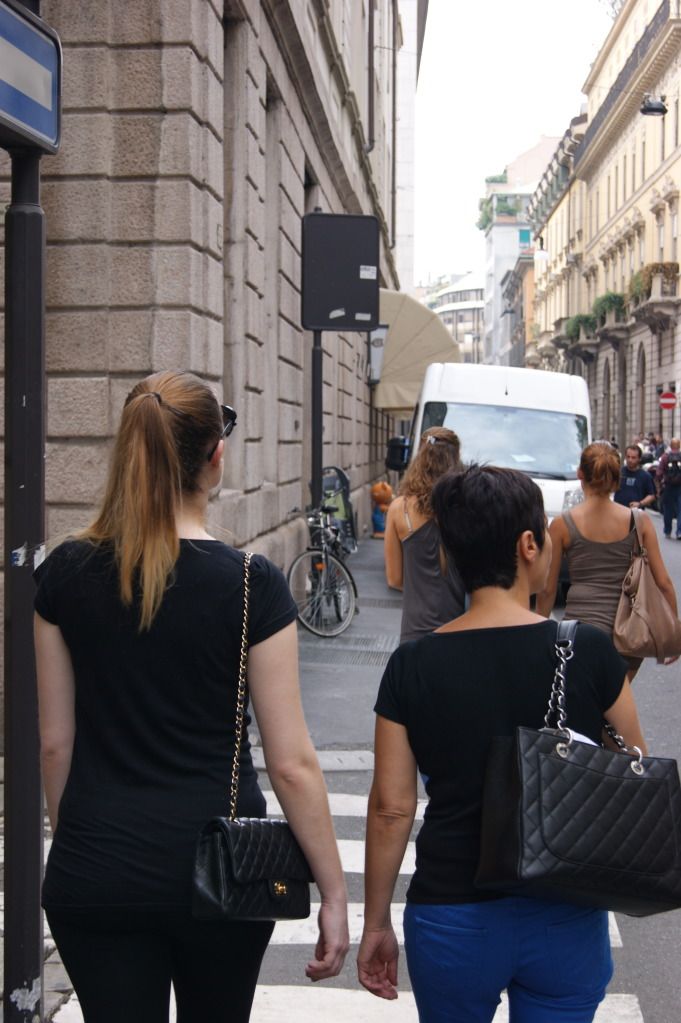 My mom and I. :)
My mom taking her job as the photographer for my blog way too seriously.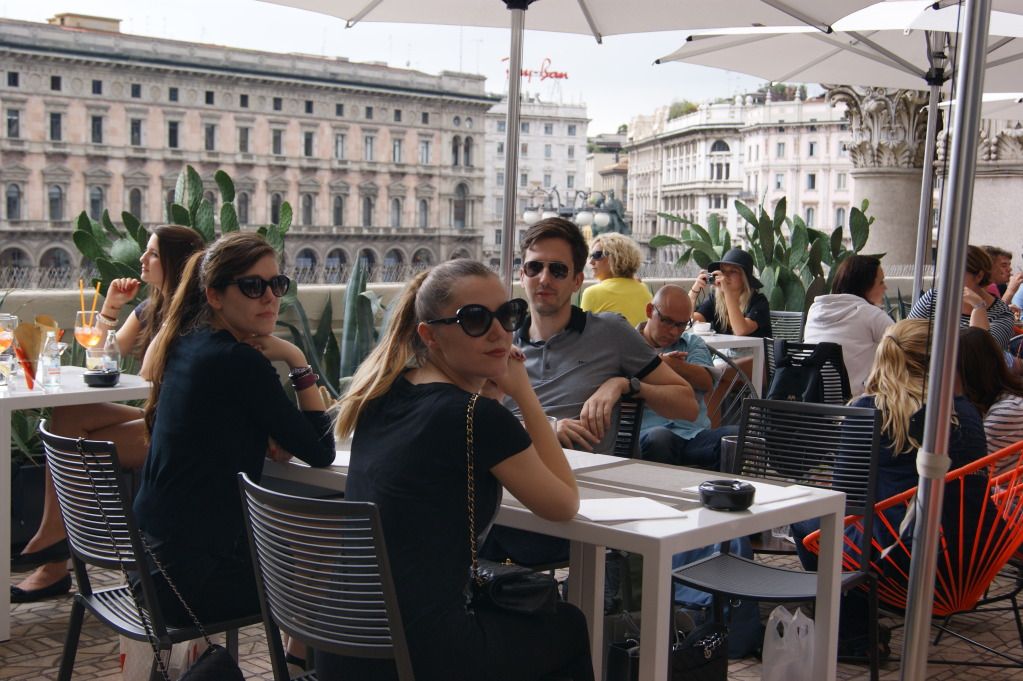 Lunch on the terrace of the Aperol Spritz-bar, next to the Duomo, right before it started to rain.
Our view from the terrace.
The best Club Sandwich ever.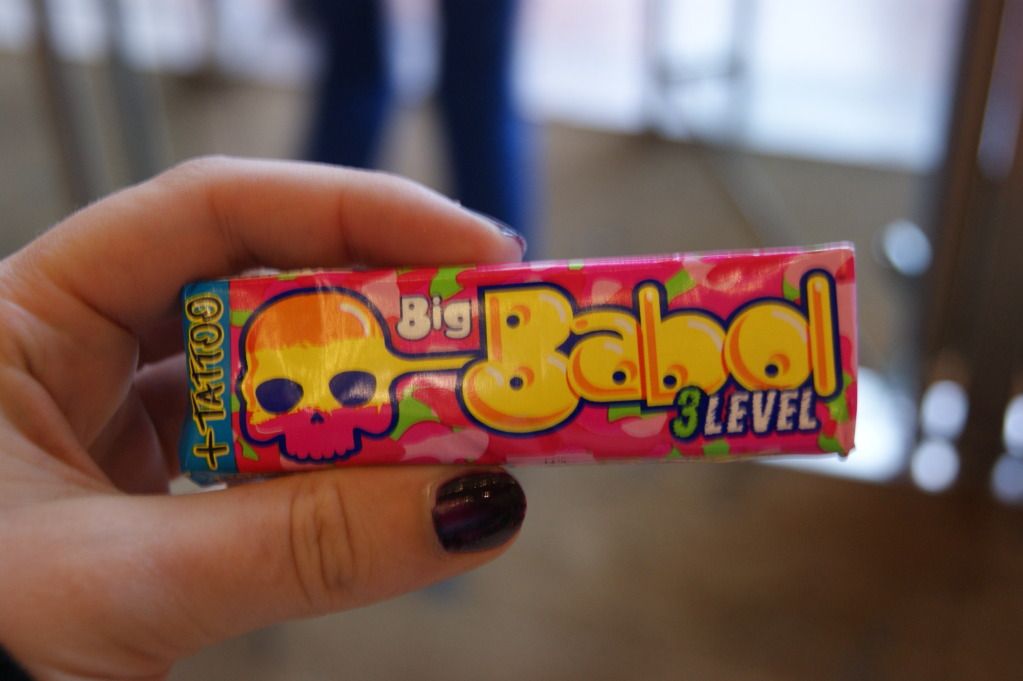 Big Babol, my favorite Italian bubblegum.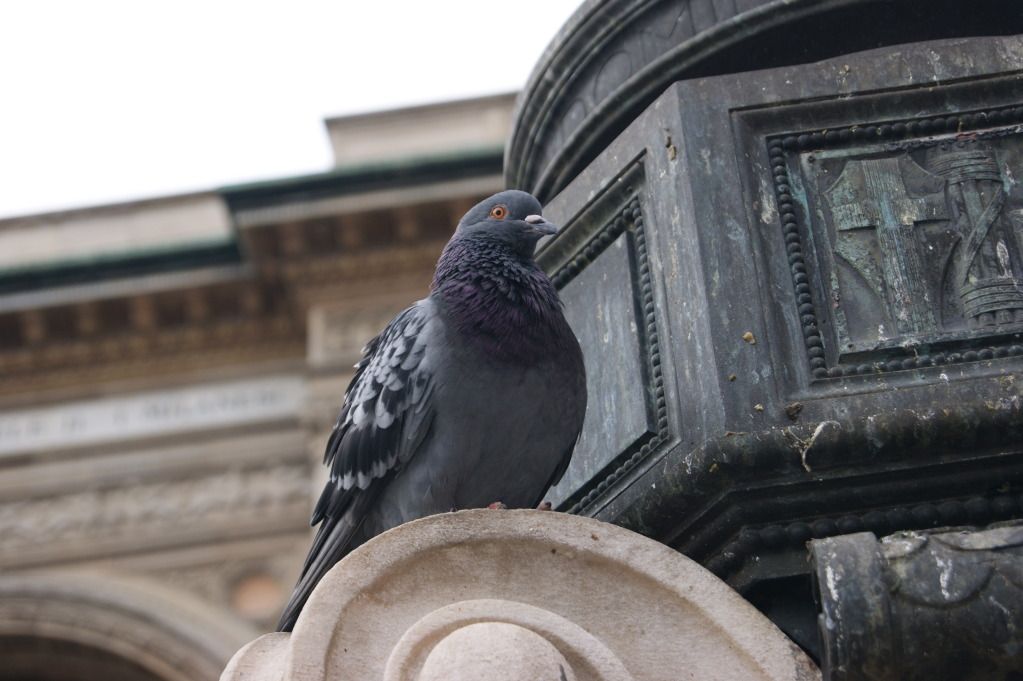 A pigeon posing for my camera.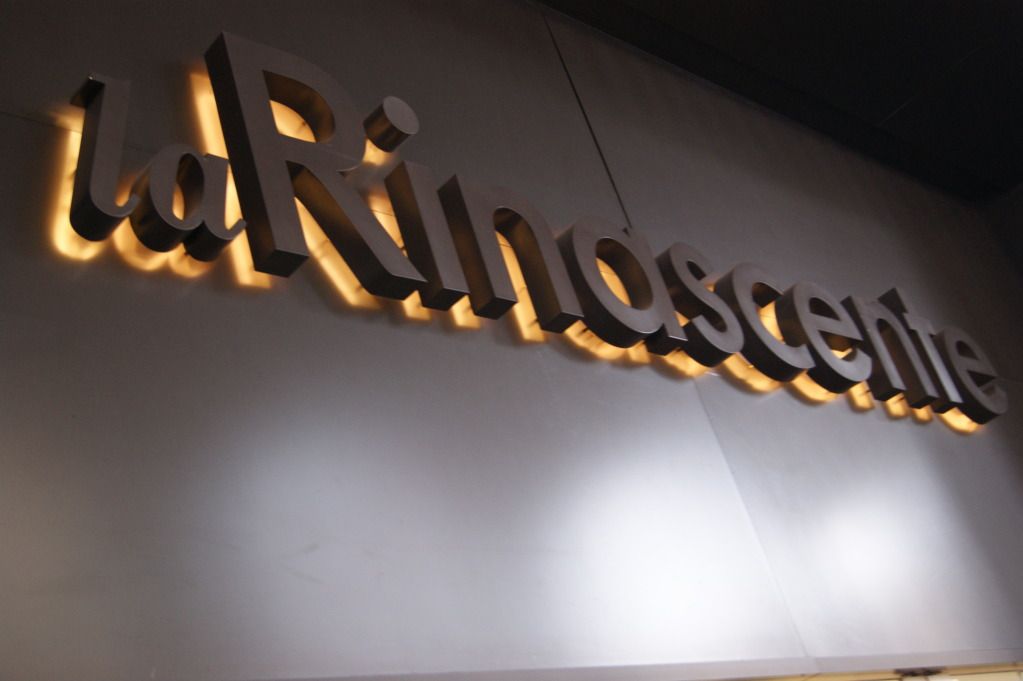 La Rinascente
, a department store next to the Duomo where you can find brands such as Louis Vuitton, Fendi, Miu Miu, Prada, Chloé, Stella McCartney... I think you get the picture.
Another department store I advise you to visit is the
Excelsior
. The store is absolutely beautiful. I forgot to take pictures because I was too busy look at items from brands such as Isabel Marant, Brian Atwood, Dries Van Noten, Maison Martin Margiela, Haider Ackermann, Proenza Schouler, Theyskens' Theory, Givenchy, Christian Louboutin and many more.