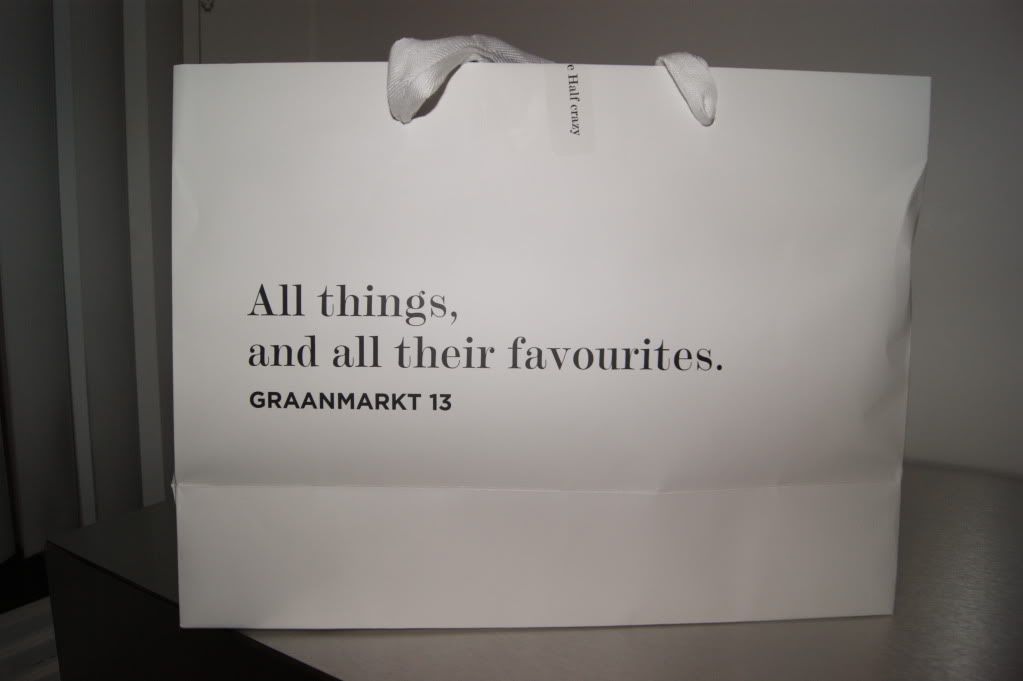 My first Isabel Marant-item is a fact. While on a shopping trip to Antwerp with my boyfriend, I managed to get my hands on the Isabel Marant Renell Jeans, also known as the Navajo pants. They're from the Fall/Winter 2011/2012-collection and are those type of jeans you either love or hate -- I've loved them ever since I saw them all over Fashion Week.
I found them at the 
Graanmarkt 13
 store and I know I would've regretted it if I didn't buy them, especially since they were the last pair in store. The fact that I got them at a 20 % discount makes it even better. I can't wait to wear them and have already been brainstorming on an outfit. I love them in white too, but since I rarely wear white (and they didn't have them at the store anymore), I decided to go for my beloved black. I advise you to visit the Graanmarkt 13 store if you're in Antwerp. Not only do they have the best items and brands, but the girls working there are also very helpful.
My boyfriend likes the pants too, which kinda took me by surprise. Well, I won't complain about that matter. ;)
So, what do you think?
Tell me your thoughts in the comment box below. Can't wait to hear them. :)
P.S.: The pictures were taken when it was dark outside, so I had to use the flash (which I usually never use, since I hate 'flash-pictures'). I just couldn't wait to show you the pants. #blush
x Krizia