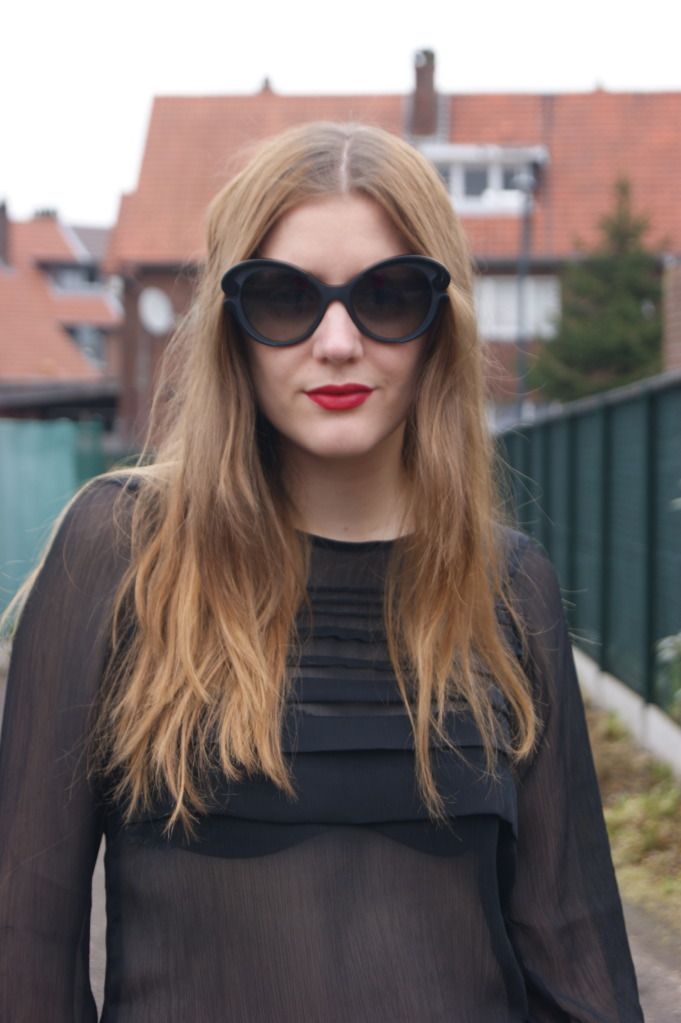 Am I the only one who hates having to find an 'appropriate' title for every post?
Anyways, since it's Saturday and I'm about to go shopping with my dad in a bit, I decided to call this post 'Dressed Up Saturday'. God, that sounds so lame.
I don't really have that much to write. Not being able to shop forces me to be creative with the items that are already hanging in my closet and I must admit that I'm not very good at it. It took me an hour to put this outfit together. I do like this dark look, though. Dark's my thing, I love it. I didn't want to go back to my 'goth' phase I had in second grade, so I added these flower printed pants. The sun isn't shining that bright, but I really wanted to wear my new sunnies, so here you go.
x Krizia