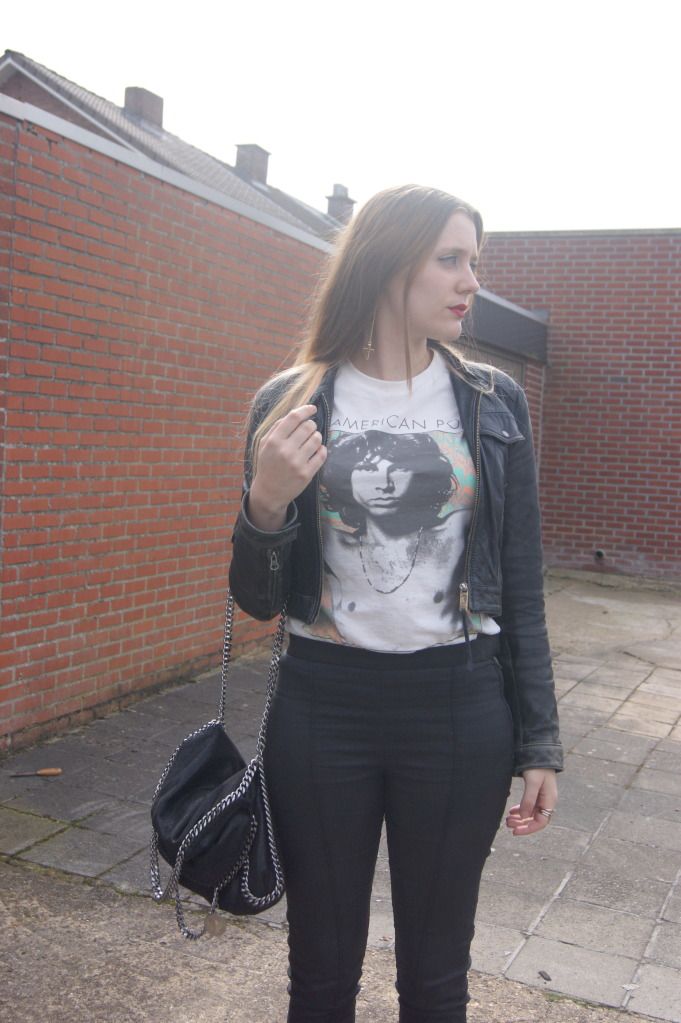 Another day, another Jim Morrison-shirt. I spotted this one at
H&M's
 men's section and I couldn't resist taking it home. I had to explain my mom what was so different about this one (since I already own a couple of Jim Morrison-shirts) and I simply answered:
"The colors. And I love his music and poems, so what's the big deal?".
Anyway, here's a better look on the graduation gift I received from my mom: 
Stella McCartney's Falabella
 bag. It is, together with my Balenciaga, the most practical bag I own. I've been wearing it non-stop ever since my mom gave it to me during our shopping trip in Milan. I guess I have a new love.
Have a nice evening, y'all!
x Krizia
Jacket: BERSHKA // Shirt: H&M // Pants: COS // Shoes: NEW LOOK // Bag: STELLA McCARTNEY