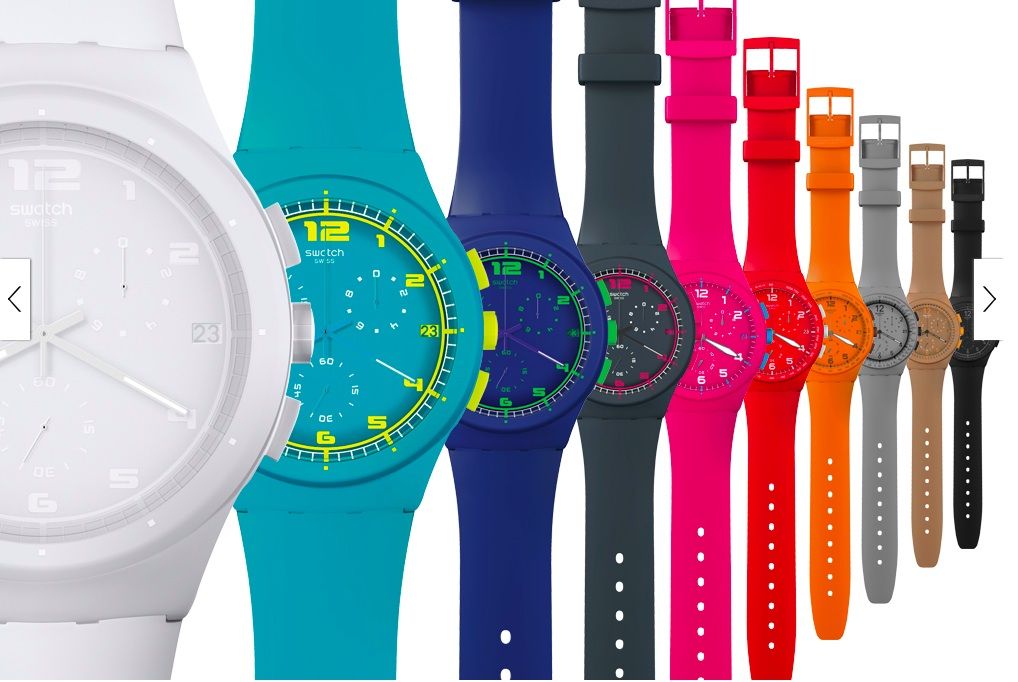 Aaah, Swatch... They never fail to impress me. I've been a fan of their Swiss watches ever since I was a kiddo. I actually still wear a purple plastic Swatch, which you can see
here
. And I'm still bummed that I never got one of those double band Swatches in pastel colors, which
Annebeth
wears on a regular basis. They're fun and easy to wear and the fact that they come in tons of colors makes it even better.
Swatch has now launched the Chrono Plastic collection, which comes in 10 different colors. I love the fact that they're made out of plastic ànd silicone. It's just so much easier and nicer to wear on a daily basis. No heavy, steel watches here but some quirky, fun and happy models and colors. Going from neutral colors such as white, black and grey to more popping colors such as pink, orange and red, I'm sure that everyone will have the choice to pick their favorite. The fact that the little numbers and buttons are in another color are an extra fun detail. My absolute favorite is the grey with pink Chrono Plastic watch a.k.a. 'A Touch Of Fuchsia'. It goes with a lot of looks and there's still a subtle touch of color in it. Which one's your favorite?
I'd love to hear your opinion about Swatch watches and their new collection, so don't hesitate to leave a comment.
Estimated price in stores:
€ 88
For more information and images, go to the Swatch
website
.
x Krizia