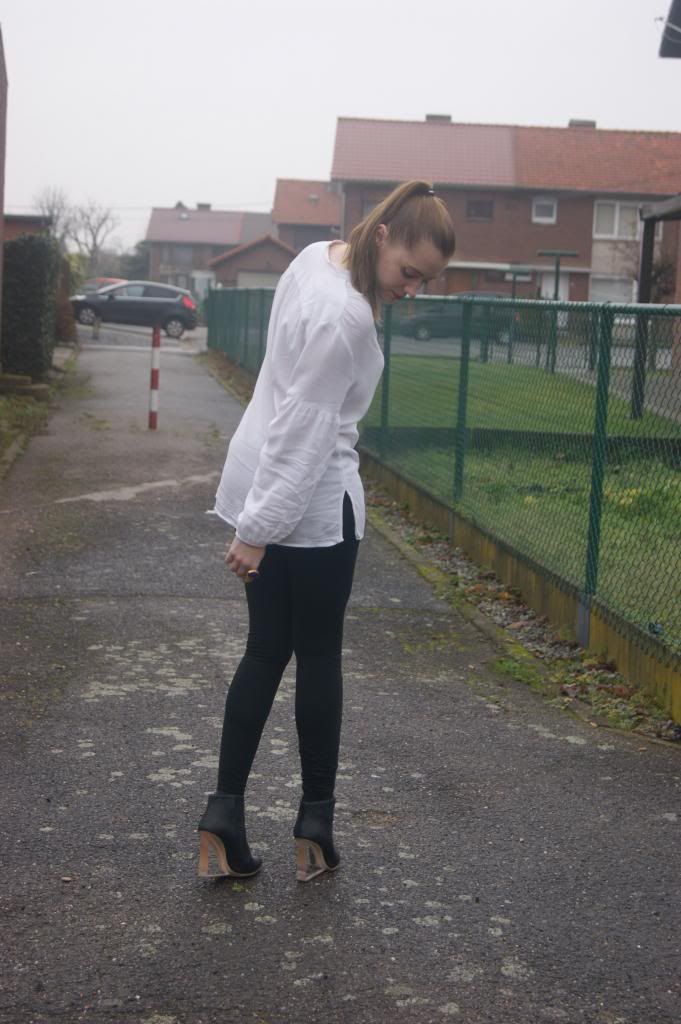 Some things I wanted to share with you:
- Here's a quick outfit post of what I wore today. Yes, I finally had the chance to wear the Maison Martin Margiela for H&M boots.
- Forget what I said in my previous post: these boots aren't that comfortable as I thought they were and they do hurt. 
- I wanted to keep everything as simple as possible, so the boots would get the attention they deserve. Even though it's fun from time to time, you don't always have to pull out the craziest outfits to look good.
- Sorry for my blouse and all the wrinkles. I didn't realize how bad it was until I saw these pictures. I was wearing the blouse for about an hour when we went out to shoot. I have no idea what I did to ruin it like this.
- I'm not feeling too well, which means: no close-ups. 
- Need to get a new lens / camera. I don't like the quality of my pictures at all lately. 
That's all.
x Krizia
Blouse: ZARA // Leggings: H&M // Shoes: MAISON MARTIN MARGIELA FOR H&M // Ring: YVES SAINT LAURENT // Bracelet: HERMÈS