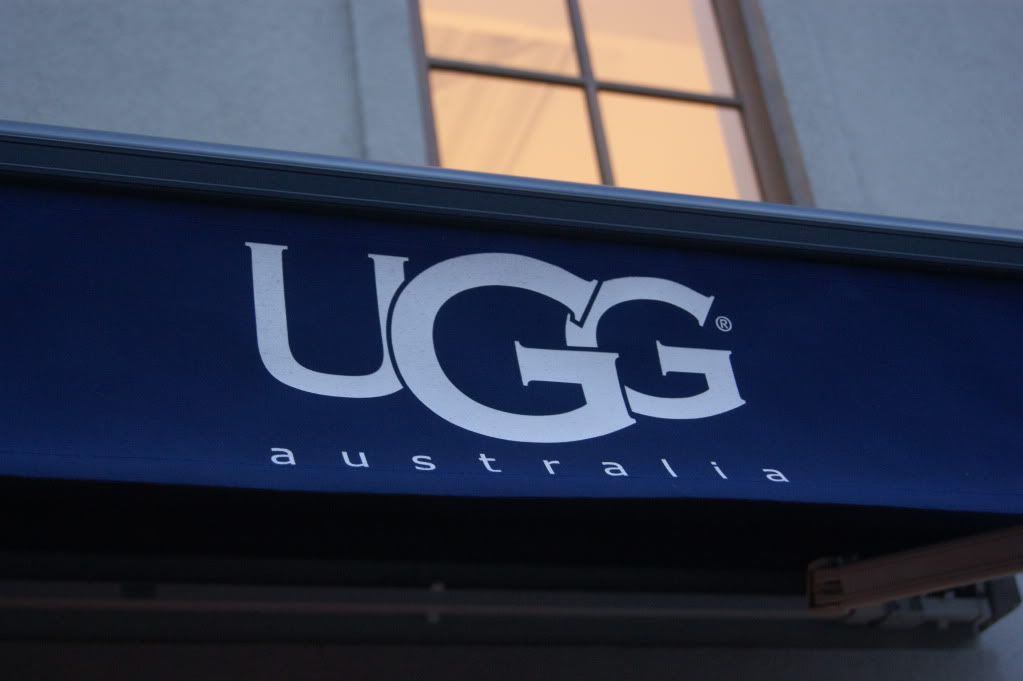 I finished my internship yesterday and is there any better way than to celebrate that with a fashion event? I think not! Yesterday, I got invited to the opening of the UGG-store at
Maasmechelen Village
a.k.a. the outlet shopping walhalla in my home town. Most events I get invited to involve a one hour drive (at the least), so whenever I get invited by Maasmechelen Village, I try my very best to be there.
When I arrived there at 4 p.m., I saw a huge line of people waiting outside. Since we were considered 'press', we got to enter the store immediately. I also apologize to the woman complaining that we got to enter first: Sorry, ma'am!
While talking with some other bloggers, thinking I would have tons of time to take pictures, they let in the first customers. I have never experienced something like that in my life. Women, men, boys and girls were all pushing each other to get their pair of UGGs first. I saw a couple of poor guys holding 6 or 7 boxes, while their ladies were running all over the store searching for more furry goodies. I almost got run over a couple of times, which made taking decent pictures quite impossible. So I decided to show you some pictures of the total chaos going on in the store.
The credits for the other (decent) pictures go to Maasmechelen Village (click HERE to see all images).
The UGG-store offers a big choice of shoes and accessories for women, men and children.
You get a 30 % discount on the original price. Not too bad, right?
Interested? You'd better hurry! The UGG-store is opened 'till March 2012.
I'd like to thank Oona and Maasmechelen Village for having me and for always making me feel so welcome.
P.S.:
That's one smiley me in the last picture. Can you imagine the look (and smile) on my face when I was told that I got to choose a pair of UGGs to keep and try them out? Those who follow me on
Twitter
already got a sneak peek of the pair I've chosen. For those who don't have Twitter ... I will show you my choice ASAP and will also tell you how I feel about them. :)
x Krizia