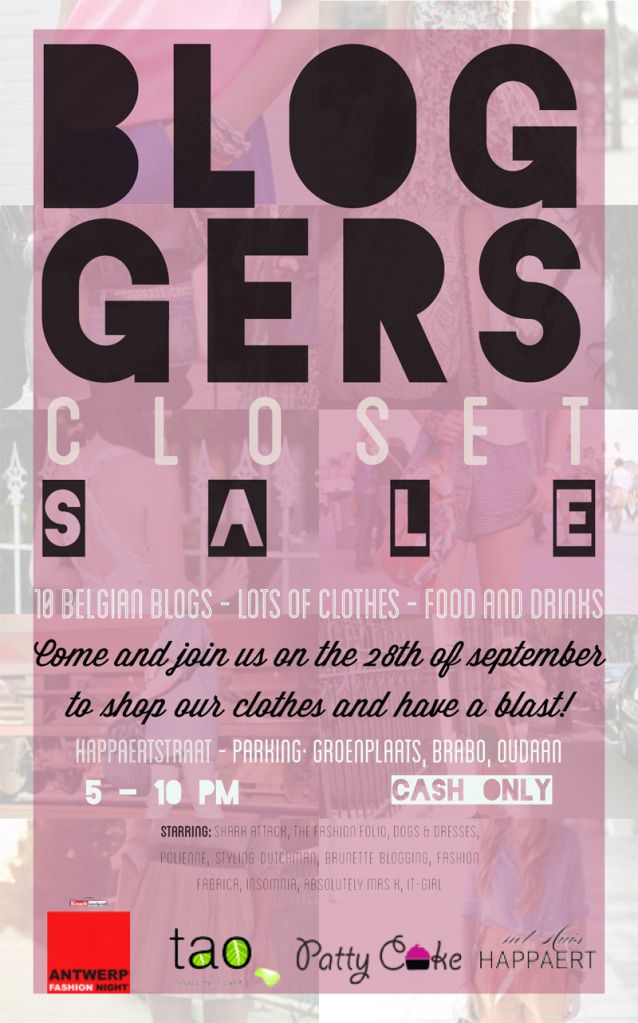 Guuuuurl, time to get those dollah dollah bills woppin'!
Sorry, I was just channeling my inner Honey Boo Boo Child. Anyway, I just wanted to talk about this fun event 9 fellow bloggers and I are organizing: our very first
Bloggers Closet Sale
!
Just think about strolling through the house Happaert in Antwerp, sipping on some drinks by
Tao
and nibbling on some yummy cupcakes by
Patty Cake
. Not to forget: the tons of clothes you'll be able to purchase, coming straight from our closet! Dresses, trousers, jackets, accessories... You name it, we'll have it. Who knows, maybe you'll even have the chance to purchase a designer goodie?
And last but not least: Antwerp will transform into
Antwerp Fashion Night
on the 28th of September, so after you've raided our closets, you can continue your fashionable journey through Antwerp.
I hope to see y'all there!
x Krizia