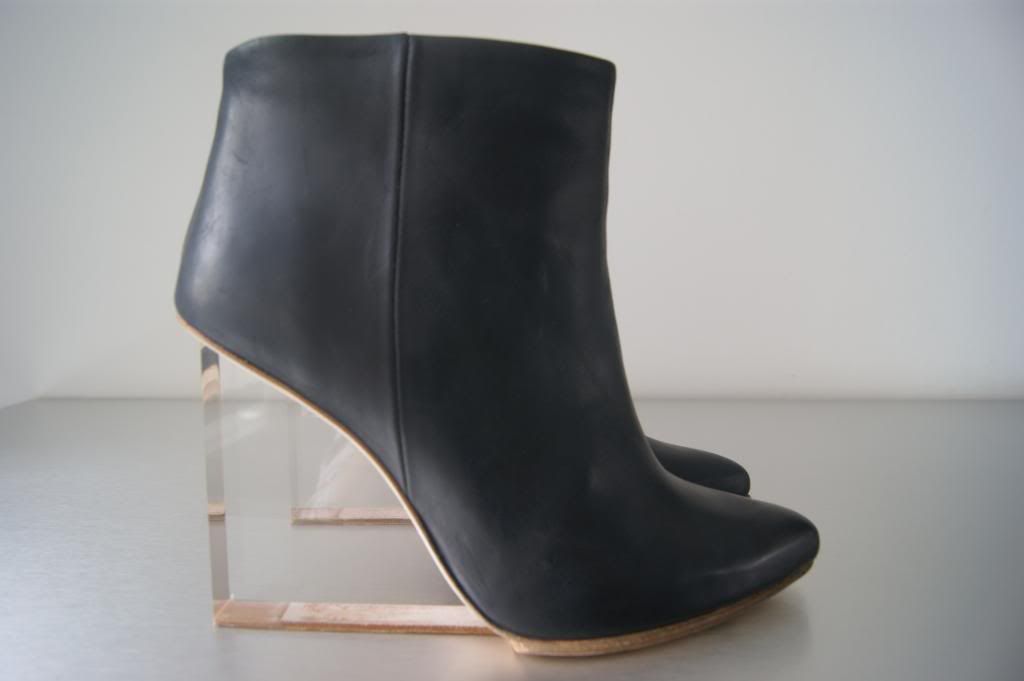 The search is over! I've finally found the Maison Martin Margiela for H&M ankle boots with the see through heel in black. Most of you will already be sick of seeing them, but I just absolutely love them.
I wasn't able to wait in line for the launch, because I had to work. When I went to the H&M-store in Hasselt in the weekend, they were already sold out. I felt kinda bad, because it was the first time that I really wanted an item from a H&M-collaboration. Anyway, when my mom told me that she wanted to go to Maastricht this morning, I was secretly hoping that someone would've returned the boots for some reason. We entered the store, only to find out that there were still tons of items left, including the booties!
I tried them on, took them for a walk around the store, decided they were comfortable enough - really, they're so easy to walk in - and took them home with me. Happy!
If you're looking for the boots and happen to be near Maastricht, do stop by. They have tons of stuff left!
x Krizia
Boots: MAISON MARTIN MARGIELA FOR H&M