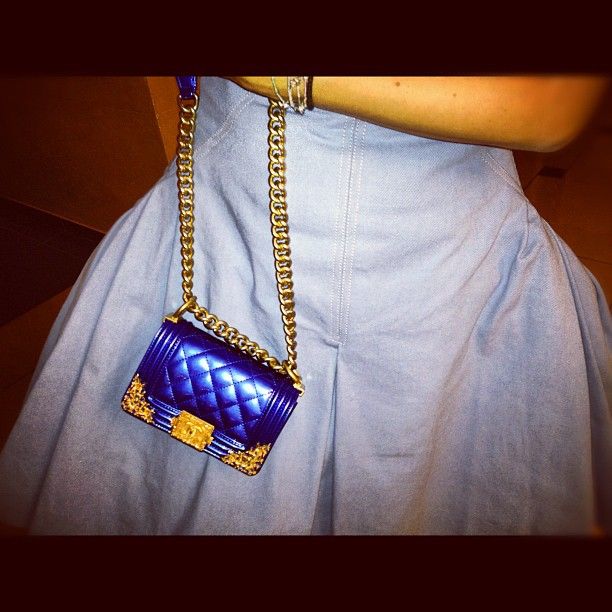 I was browsing on my Instagram-app (which I do every 5 minutes or so -- totally addicted) when I stumbled upon this picture that Miroslava Duma uploaded. Apparently, she gave birth to another baby boy, since she quoted: "Meet my Chanel baby boy, I'm a mother of 3 now."
I quickly found myself gasping for air, since I'd never seen this version of the Boy bag. The royal blue color and bright gold combo give that overall baroque feeling that I absolutely love. I can already picture myself wearing this little fella with a pair of bad ass leather trousers and my worn off leather jacket. Ah, well... Excuse me... I'm off crying some more, because I know that ain't gonna happen.
x Krizia
P.S.:
To the Belgians and Dutchies: don't forget to enter the Hippe Schoenen give away
HERE
!