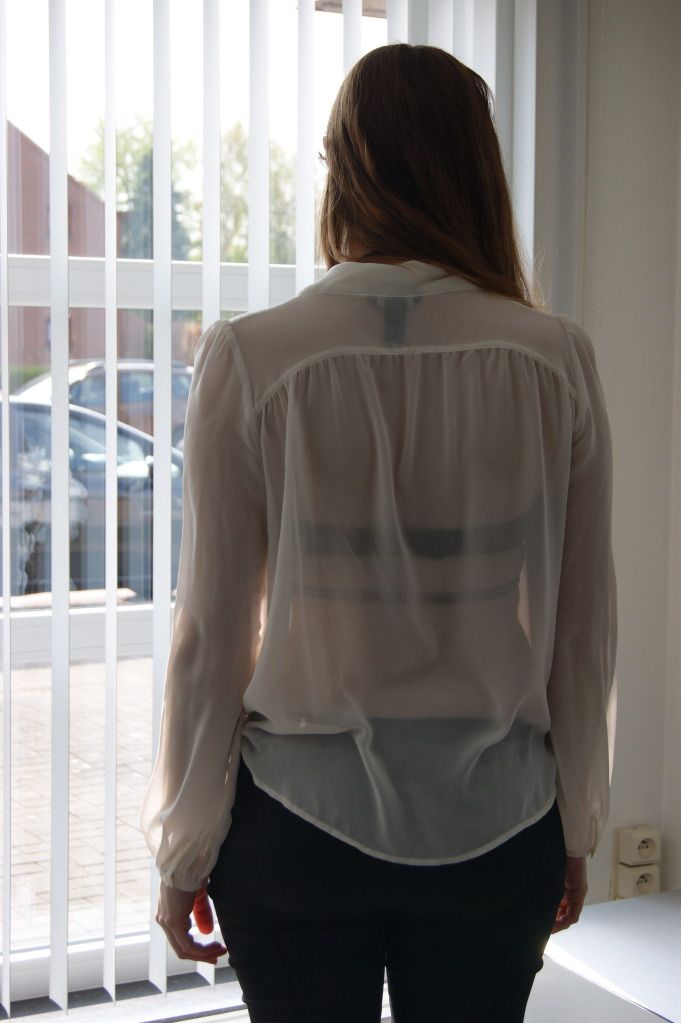 After spending the week in PJ's to prepare my internship - and only making an exception when going to see Titanic 3D - I decided to dress up today. I'm going out to dinner with the boyfriend tonight and I'm so looking forward to it. It feels like the walls start to crawl up on me -- I'm not the type to stay indoors and the fact that I'm forced to because of school right now, doesn't make it any better. ;)
Y'all already know I'm a fan of see through blouses and I since we can't eat meat today, why not show some? I'm so in love with the bra I'm wearing, which is actually a bikini, but I wear them both ways. That's what I love about
La Fille d'O
lingerie and / or bikinis. You don't really know which is which, since you can mix and match them underneath your clothes and on the beach as well. What do you think? :)
I wish you a happy Easter in advance, with tons of chocolate eggs and bunnies.
x Krizia

Blouse: H&M // Bra: LA FILLE D'O STILL STANDS BIKINI // Pants: COS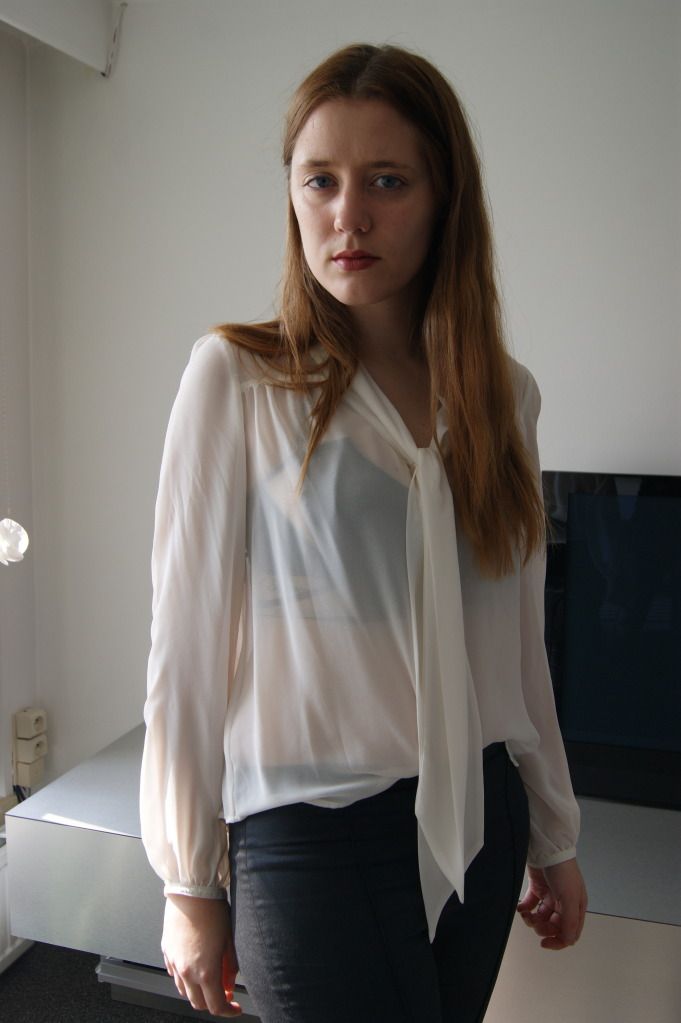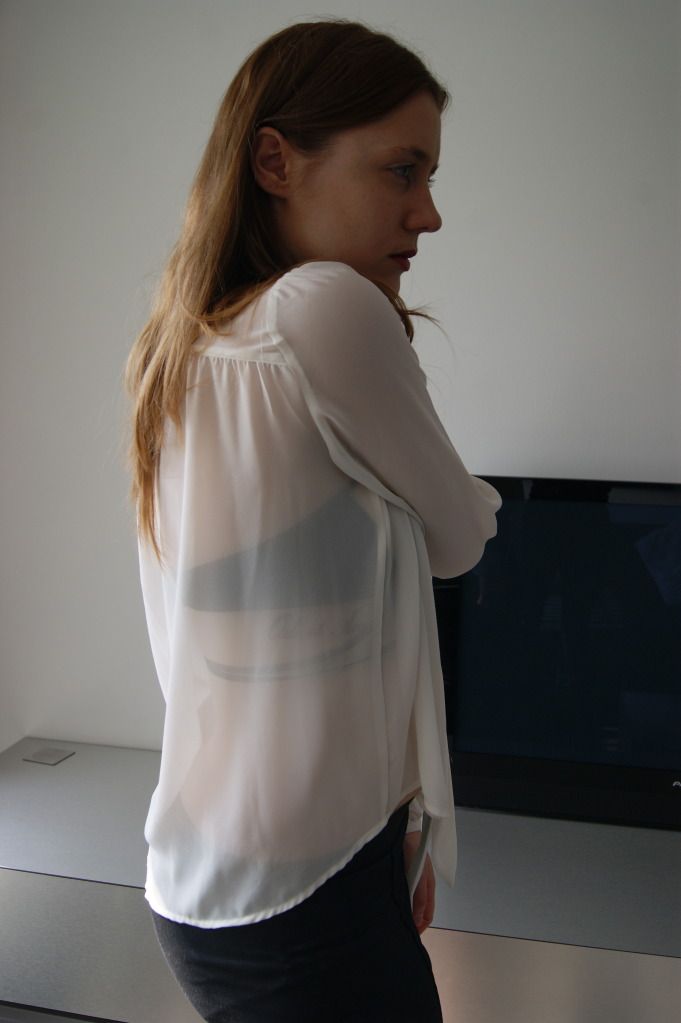 Jup, that's my
tattoo
in between the two straps. I'm not the type who finds that getting a tattoo means you have to show it to everyone all the time, but I let it catch some daylight from time to time. ;)
Here are some of the official photos of the bra / bikini / whatever you want to call it, taken from the La Fille d'O
website
. The model in the picture is the gorgeous A.J. -- Follow her on Twitter
here
(and La Fille d'O
here
).