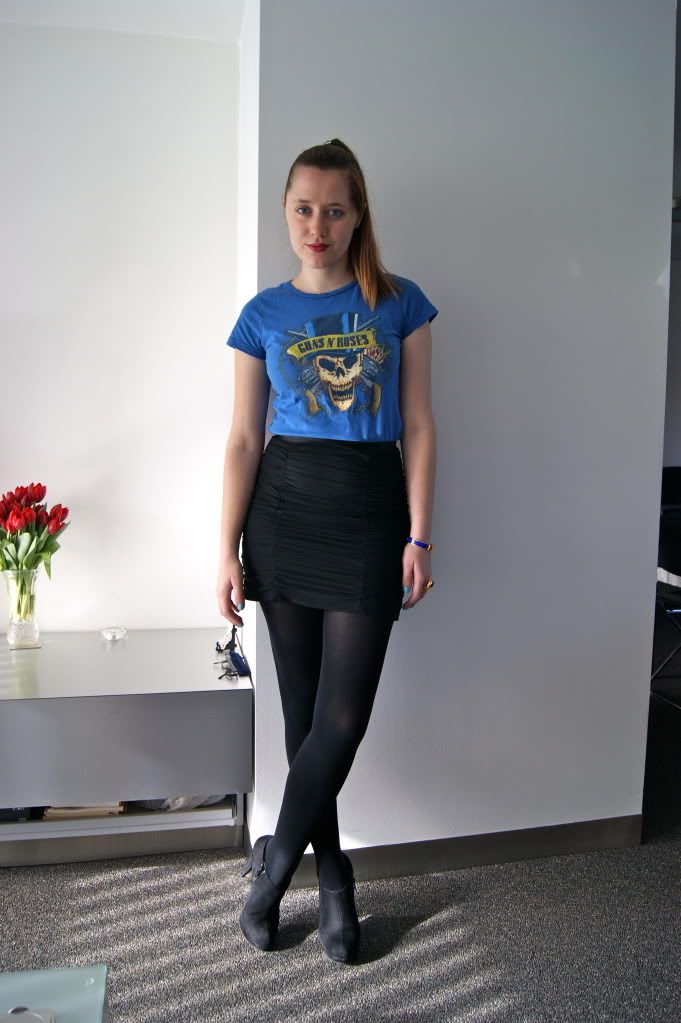 First of all: Happy Easter!
I hope you'll get buried in chocolate eggs and that you'll get to spend this holidays with your loved ones. Here are some snaps of my outfit, taken in between preparations for today's family lunch. I decided to match one of my favorite band shirts with a pencil skirt, creating a rock chic look. What do you think? :)
Plus, I treated myself on a little Easter present ... I decided to get a .com, which means my URL is http://www.sharkattackfashionblog.com from now on. I wanted to use 'Shark Attack', but it was already taken and I guess it's a nice reminder that people looking for defense against sharks should not click on my URL. ;) Now, I installed it that way that, while inserting my old URL (http://krizia-shark-attack.blogspot.com), you should be redirected to the new URL, but it doesn't work for me. Does anybody know if it takes some time to adjust or ...?
Thanks in advance!
Enjoy the weekend!
x Krizia
Shirt: URBAN OUTFITTERS // Skirt: H&M // Shoes: NEW LOOK // Bracelet: HERMES // Ring: YVES SAINT LAURENT // Nail Polish: CHANEL COCO BLUE