'No Balls, No Glory. A Polaroid Story'
is the full (of wisdom) title of Elisabeth Ouni's blog. Now, this is NOT a fashion blog - yes, I do have other interests too - but is sooo worth sharing with you.
Half Tunisian, but Ostend (Belgium) based, Elisabeth is the face / writer / polaroid photographer behind her one of a kind blog called 'No Balls, No Glory. A Polaroid Story'. Reading her blog for quite some time now, I would describe her as: creative, original, driven, passionate, focused, patient and all synonyms possible. You're probably all wondering what's so special about her blog, right? Well, this is what Elisabeth herself has to say about it:
"Snapping hiphop, rap, soul, rnb, blues, jazz artists on polaroid, is not so easy as you might think... I'm not a journalist, a professional photographer nor am I a groupie... The thing is, polaroid does nòt like movement, so the artists hàve to pose and that is the tricky part. This blog explains how I succeed òr fail in my ultimate hunt for that one polaroid while facing hardcore fans, managements, bodyguards, heavy security and protective entourage."
Since Polaroid stopped producing films, the final question will be the following: Who will be the final artist in the series that is caught on polaroid? Only time will tell ... For now, enjoy the ride."
So cool, right? Elisabeth came up with this amazing idea when she was at a festival for her birthday, trying to snap a polaroid of - the extremely good looking, I must say - Pharrell Williams, which you may know from N.E.R.D. I'm usually not a big fan of hip hop / rap / RnB artists, but I did discover some new artists I'm kinda digging now. Thanks, E.!
Reading her stories, you will definitely understand why I call Elisabeth (and lets not forget her partner in crime - or her P.I.C. as she likes to call it - Jules) driven, passionate, focused and patient. To get the Pharrell Williams polaroid, she tried to approach him about 4 times. The Snoop Dogg polaroid got her a busted knee the first time and a whole lot of waiting the second time, but she did succeed. She got to chit chat with Coolio in his dressing room and was asked for an interview by Mark Ronson. Yeah, that's right, HE asked HER for an interview. Hell, she even managed to snap a polaroid of Lionel Richie in a Parisian night club!
I'm not going to give too much away, but you should D to the Efinitely check this blog out. Not just for the artists Elisabeth managed to get on polaroid, but also for the fact that this blog is first hand proof that if you want something, you will eventually get it. You might have to wait for it to come to you for a long time, driving you to extremes to the point where you're ready to give up, but don't... Because remember: No Balls, No Glory.
Click below to see some of my top 5 favorite polaroids / stories and let me know what you think about the blog!
P.S.: You think Elisabeth's just some wacko selling some sh*t? Hold it right there honey, 'cause she got proof. Proof, I tell you! Just read her stories, will ya?
Pictures are all courtesy of Apolaroidstory.wordpress.com
1. Coolio
It turns out there's one hell of a friendly fella hiding behind those sunnies and in his Gangsta Paradise heart. That's the only Coolio song I know (is that a shame on me?), but I love the story behind this polaroid! Plus, find out why Elisabeth herself is in the picture too.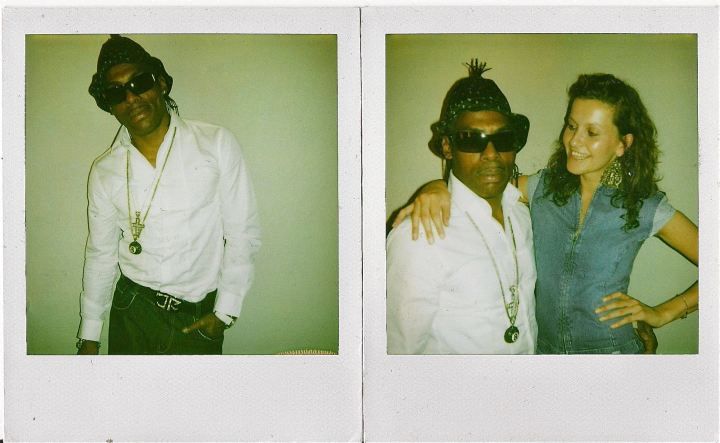 2. Eve
I always thought of Eve as this gangsta 'Look At Me, I Wanna Be Rad Mad & Intimidating' kinda chick. Turns out, she's actually very chill, friendly and loves lion head shaped earrings.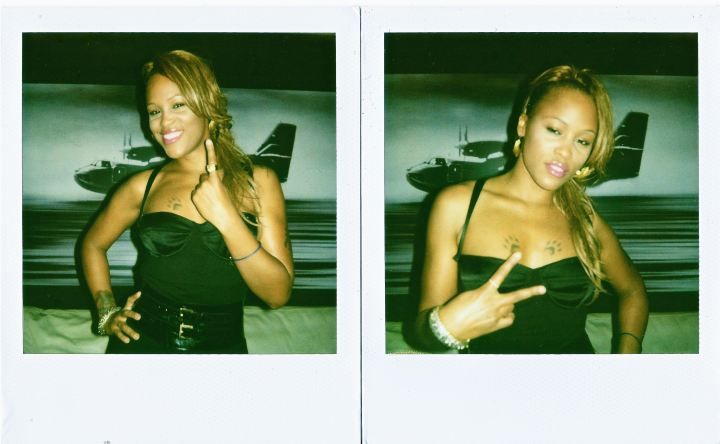 3. Mark Ronson
Remember that Samantha chick Lindsay Lohan was dating during her 'lesbian' times? Well, meet her brother Mark a.k.a. multi-talented musician and producer and find out how Elisabeth made it into his tour bus and hotel. ;)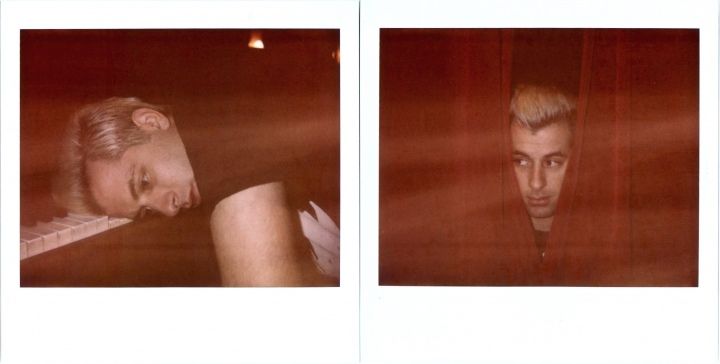 4. Snoop Dogg
E. and J. waited about 11 hours to get this polaroid. Does it
finally
hit you why I call them passionate, driven and above all... Patient?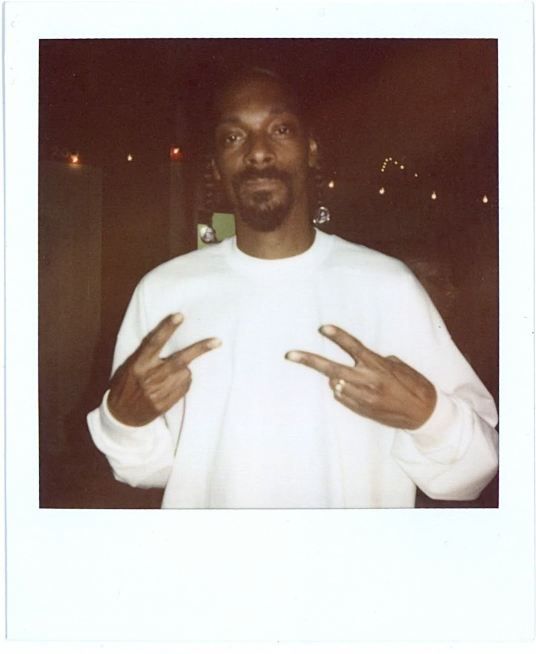 5. N.E.R.D.
Probably the polaroid I'm most jealous about ... PHARRELL F*CKING WILLIAMS. Even if you don't like their music (that's a shame on you), you can not deny he's extremely handsome. Still in denial? Watch
this
video then. Too bad Pharrell doesn't know I can make his storm feel sky blue too, but anywaysss... After 3 no no's, they finally got a yes yes the 4th time they got to see N.E.R.D. I'm going to cry out of jealousy now. Bye!