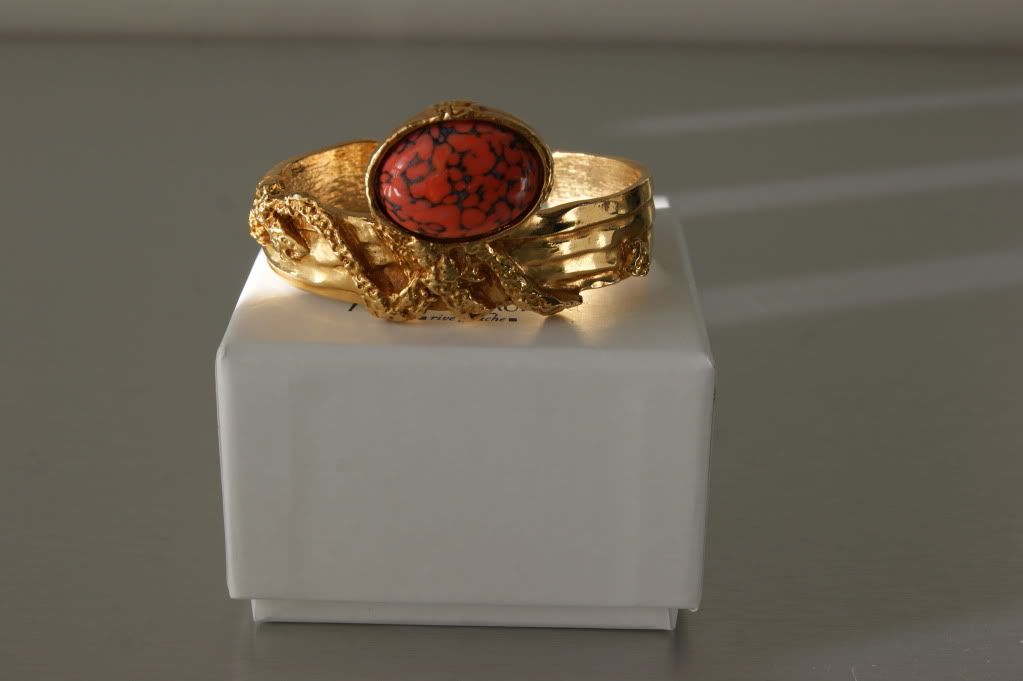 My aunt went to Paris a couple of days ago and instead of buying me another Arty ring - she totally hates them - she decided to buy me the bracelet. Since I'm a huge fan of big, chunky, golden jewelry, you can imagine my face when I opened the box. I'm not going to wear it with my Arty rings, though. That would be way too much.
I'd also like to tell you that there might be a lack of posts during the coming weeks. After the Easter holidays, I have a 6 week internship coming up which will take most of my time. I'll have to teach a bunch of kiddos English and history. I'll try to update as much as I can, but I can't promise anything. Hopefully, you'll stick with me and I'll see you again afterwards!
To see my Arty 'collection', you can click below! :)
x Krizia
P.S.:
I'd like to thank you for the sweet comments and
tweets
regarding my feature in the news paper, in which I talked to you about in my previous posts. You guys are the best!