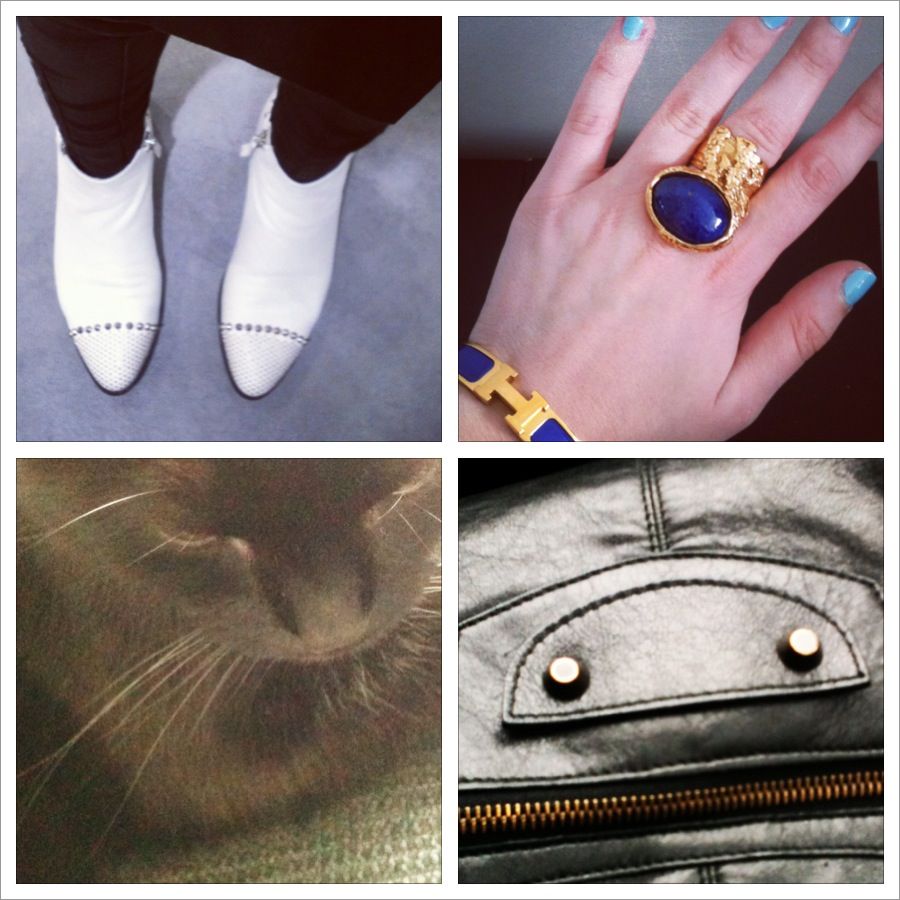 If you want to know what I'm up to - personal and blog related a well - you can always follow me on Instagram - and
Twitter
, of course. My Instagram username is
Krizia_S
. Ever since I switched to iPhone, I'm totally addicted to this app. If you have Instagram, drop me a comment with your username in the box below. I love to discover new people to follow!
Top Left: My newest studded booties from Zara.
Top Right: My jewelry: Hermès bracelet and Yves Saint Laurent Arty Ringt (+ Chanel 'Coco Blue' nail polish).
Bottom Left: My adorable kitty cat.
Bottom Right: My sister's Balenciaga. Since she never wears it anymore, I decided to take this baby out for a spin.
x Krizia
P.S.: What are your favorite iPhone apps?