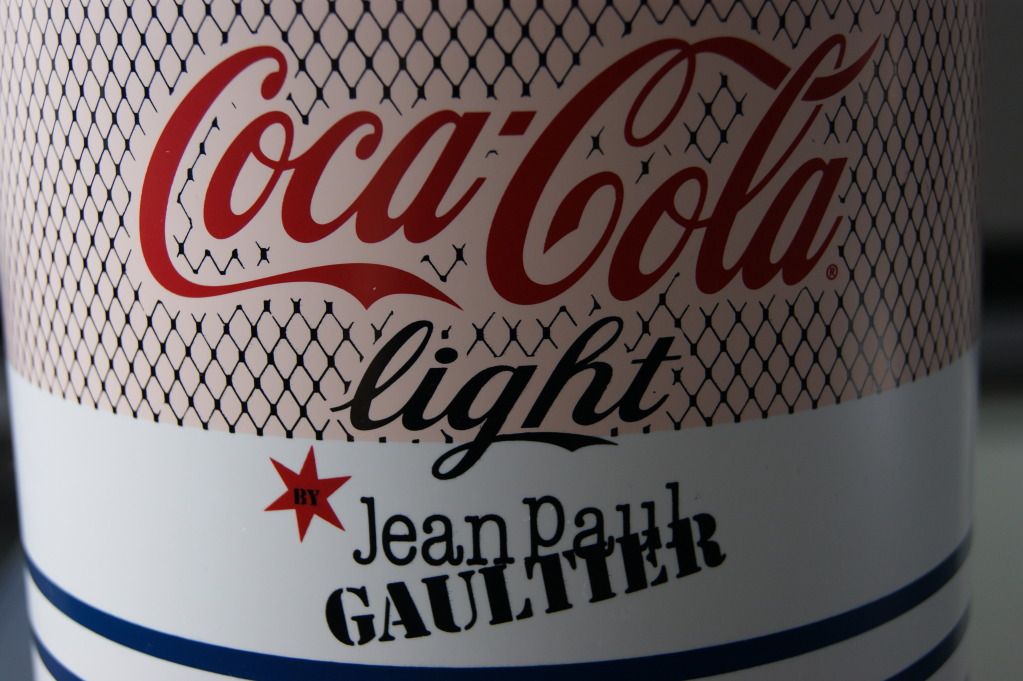 I bet you've all heard about the
Jean Paul Gaultier
and
Coca Cola Light
collaboration by now and I must admit that I like this collaboration more that the Karl Lagerfeld one -- Don't worry Mr. Lagerfeld, I still find you a genius in every positive way possible. My first memory of Mr. Gaultier must have been when Madonna wore the famous cone bra / corset - designed by Gaultier, of course - during her Blond Ambition Tour in 1990. I was a tiny one-year-old back then, but the impact of that particular tour (and bra) should not be underestimated. I don't think that there's even one human being walking this surface who doesn't remember that piece of legendary lingerie.
Later on, I got to know Jean Paul Gaultier as one of the 'enfants terribles', shocking the fashion world by using older men, overweight women, over the top tattooed and pierced individuals as his models and as someone who wasn't afraid of playing with traditional gender roles. Aaah, and not to forget his world famous commercials, using amazingly cute (and tattooed, you know I love tattoos) sailor men as the center piece.
Being one of the Coca Cola Light Style Reporters, I had the honor to receive two collector items of the Jean Paul Gaultier for Coca Cola Light collaboration. These babies will definitely get the special place they deserve. Thank you, Coca Cola Light, for this amazing gift and thank you, Mr. Gaultier, for being yourself and for doing what you want in a world that's filled with criticism and narrow mindedness.
Oh yeah, I've also added a major wish list in this post, so just click, click, click below to see what goodies I've bumped into while browsing on the web!
x Krizia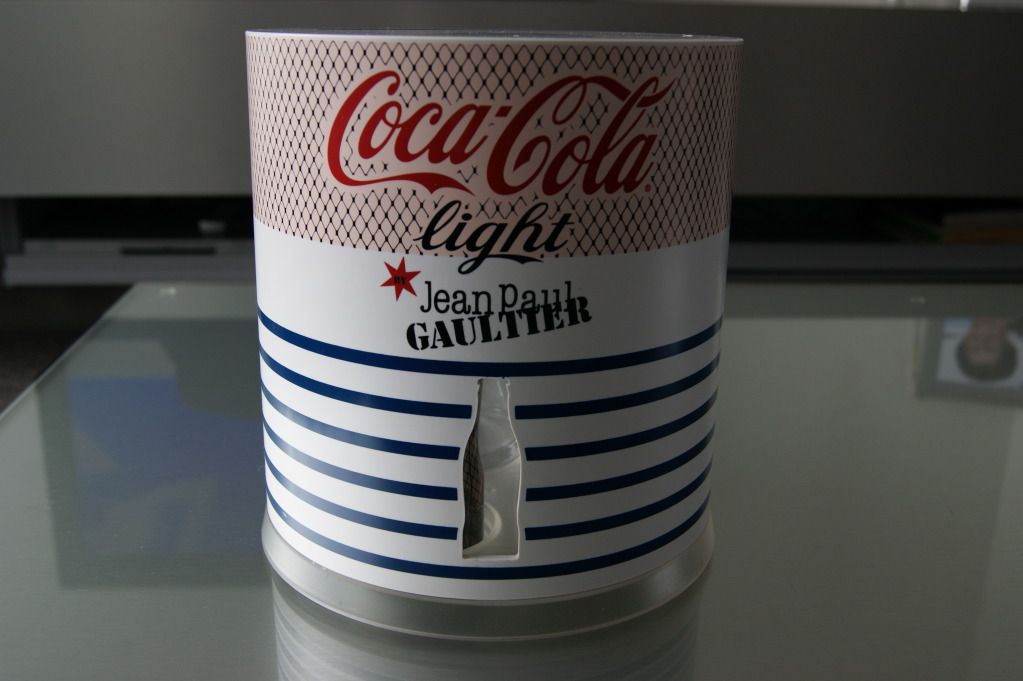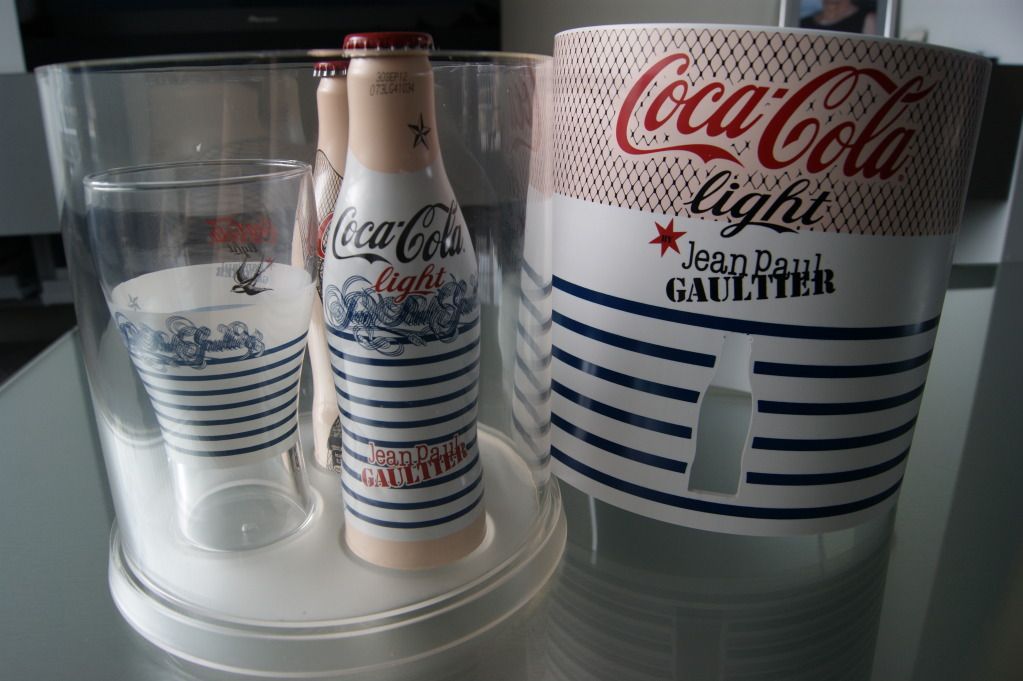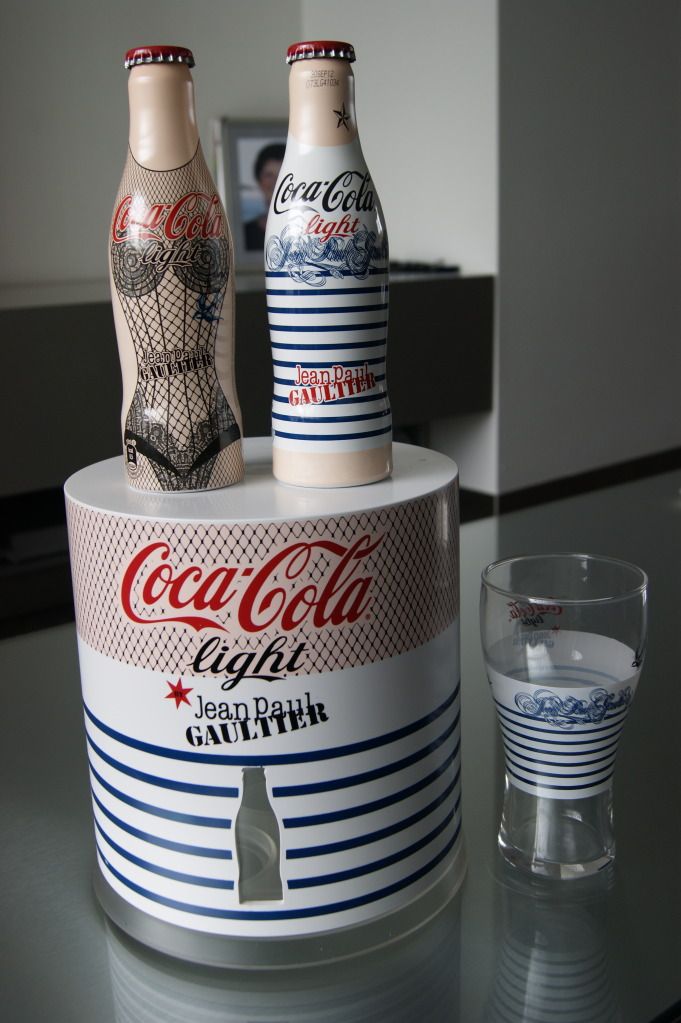 Two of Gaultier's trademarks are very easy to recognize on the Coca Cola Light Limited Edition bottles: the cone bra / corset and the sailor / striped tee.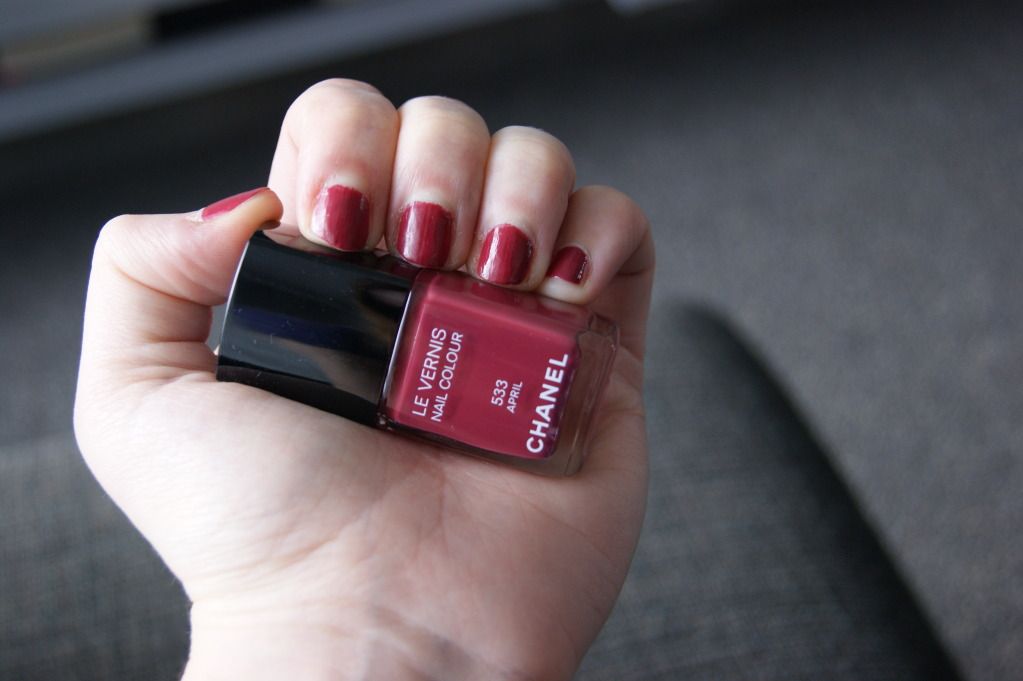 My mom got me the Chanel 533 April nail polish and I didn't know what to think about it the first time I saw it. I decided to try it on anyway and I really like it. The fact that this is a color that can be worn during Winter ànd Summer definitely is a plus and it also doesn't leave so many stripes, compared to my other Chanel polishes. I applied a base coat, two layers of nail polish and a top coat, but I have to say that the picture does not do the color justice.
So, since I'm having a 6 week internship right now, I'm not able to work during the weekends which also means that I don't have an income right now. No income means no shopping, but since making a wish list is still allowed, I decided to share some items I've bumped into while surfing the web and which I wouldn't mind having in my closet. If you feel some sympathy with this hard working student: donations via krizia.shark.attack@gmail.com ;)
Feel like purchasing something yourself? Just click on the item's name to be redirected to the item's brand online shop immediately!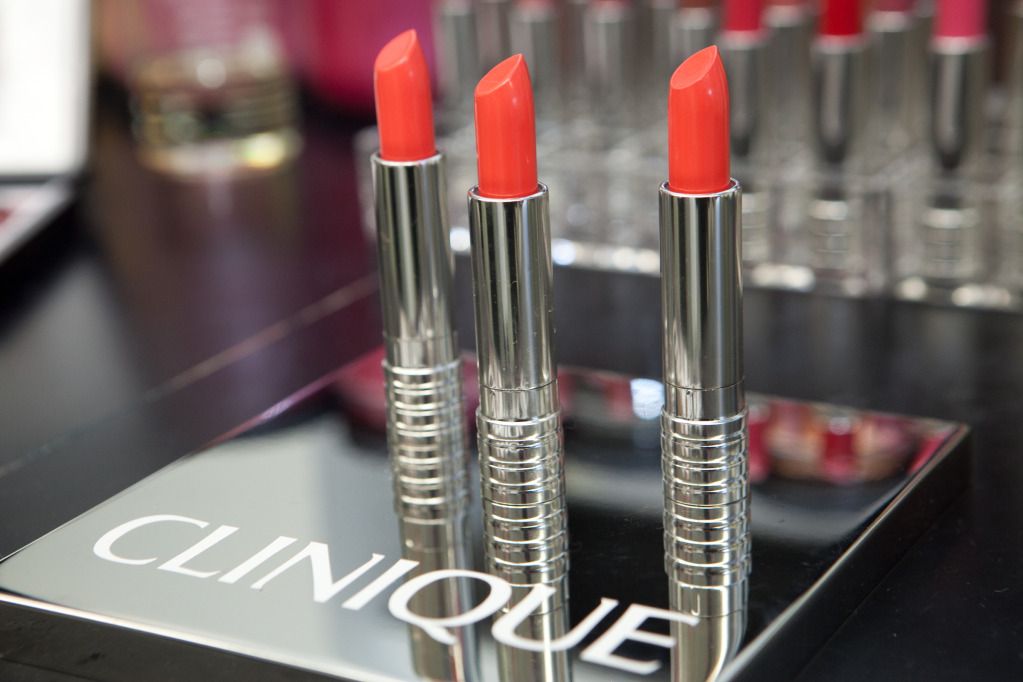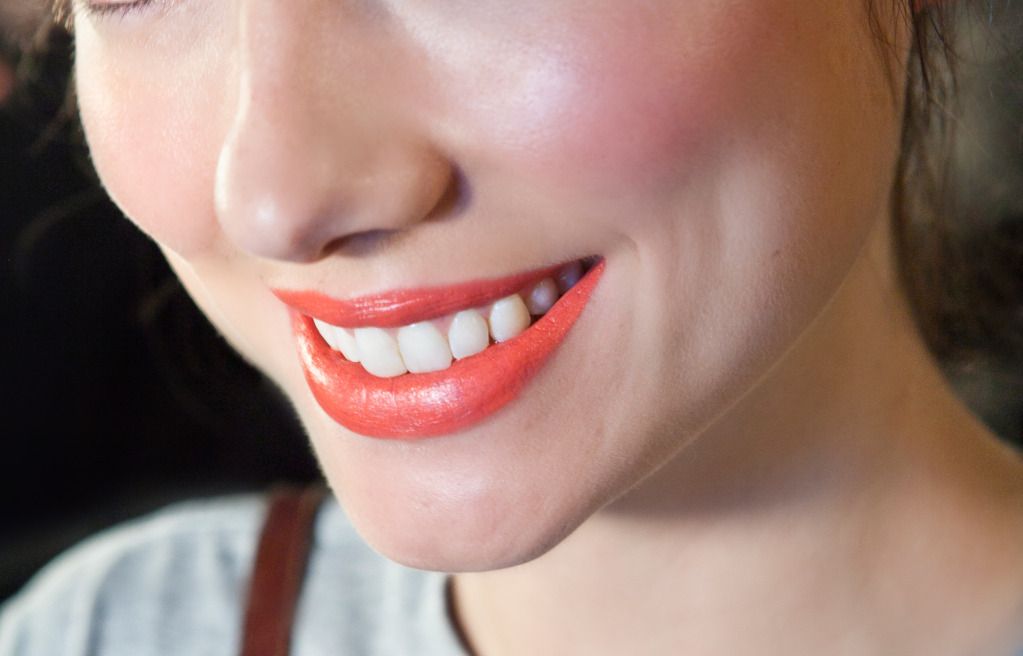 How extremely gorgeous is this lipstick color? It was designed exclusively for the Karen Walker S/S 2012 fashion show by Jenna Menard a.k.a. Clinique's new make up artist. This shade is only available online and is limited edition. I'm a loyal fan of my Chanel lipstick, but this baby might have changed that...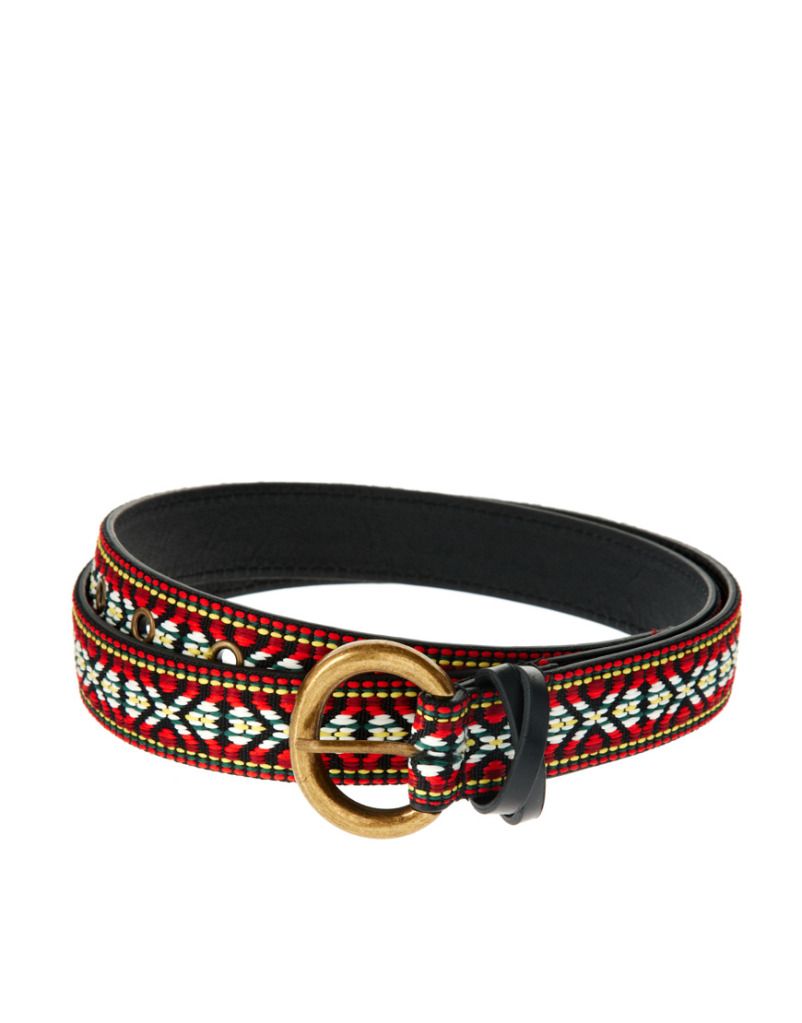 ASOS Aztec Waist Belt
Montserat De Lucca Skull Bracelet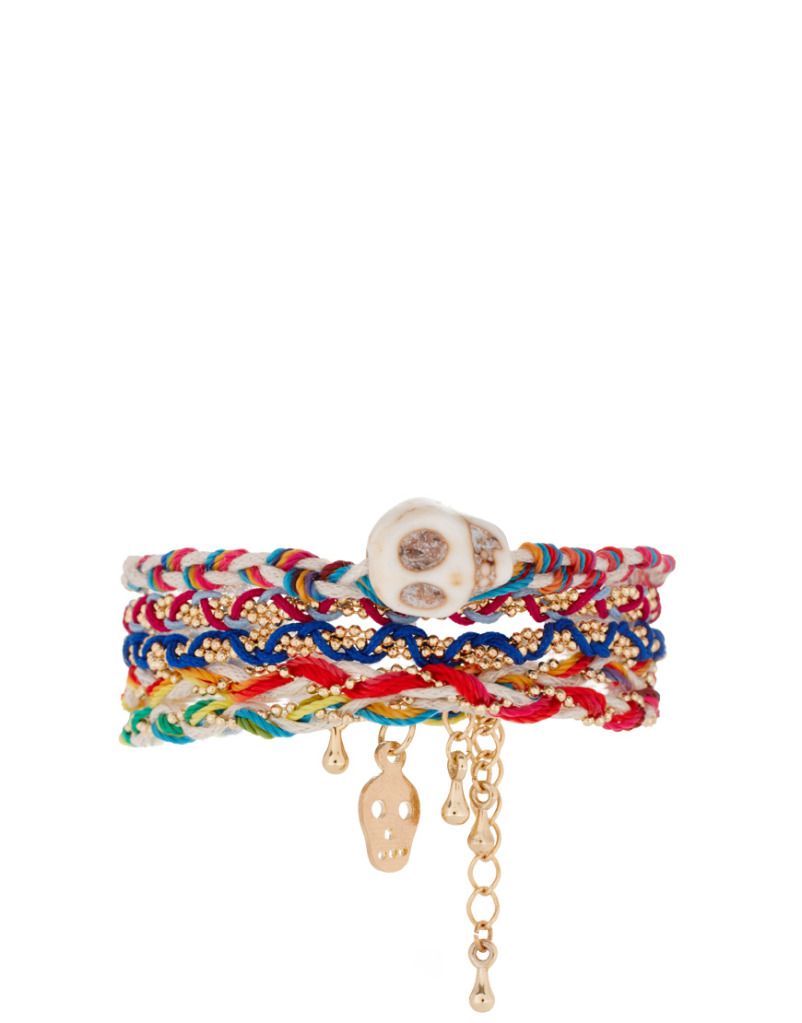 ASOS Retro Skulls Friendship Bracelet Pack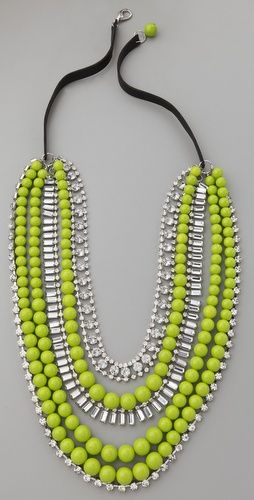 Adia Kibur Multi-Strand Neon Bead & Crystal Necklace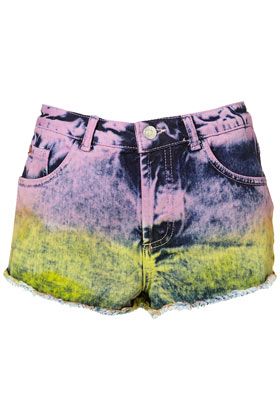 Topshop MOTO Dip Dye High Waist Hotpants
These shorts just scream 'Coachella'.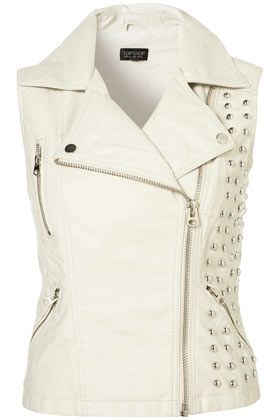 I'm still looking for the perfect white leather jacket and, even thought this isn't really a jacket, this might be it...
Maison Martin Margiela Leather Trimmed Mesh And Perspex Boots
Totally out of my price range, but worth killing for. Even if they don't seem the most versatile pair of shoes at first sight, I think they are. Wear them with a pair of shorts and a sheer blouse, a dress, a skirt ... #Sigh