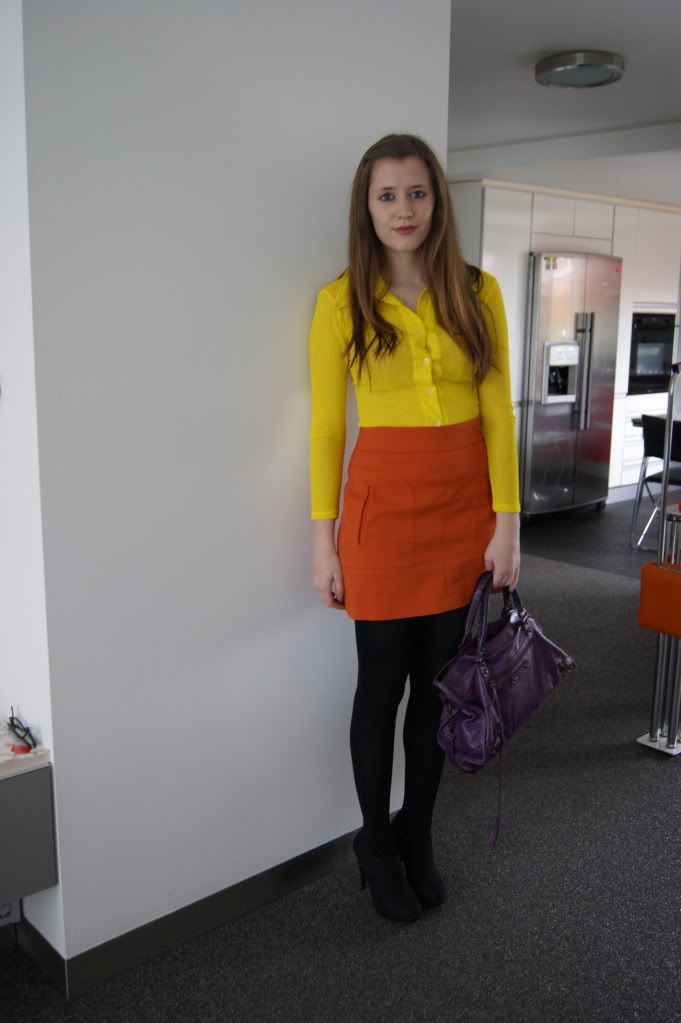 Hi guys!
Here's a quick outfit post of what I'm wearing to the opening of the first European
Steve Madden-store in Antwerp later today.
I tried some colorblocking again, getting more used to it now. I traded the pink blouse
for a vintage yellow one, which is about 20 years old and belongs to my mom.
Talk to you later, when I'll have a full report of the event!
x Krizia
Blouse: VINTAGE // Skirt: ZARA // Shoes: NEW LOOK // Bag: BALENCIAGA