Hi everyone!
A couple of days ago, I received an email from a girl
asking if she could interview me. She's writing a thesis
about Belgian fashion (bloggers)and needed to interview
some fashion bloggers.
I was more than happy to help her out, and we met today.
The sun was shining, which gave me the courage to wear
the colorful outfit I bought a couple of days ago.
I was asked questions on why I started with Shark Attack,
where I get my inspiration from, how many time I spend
working on the blog, who my favorite designers are, ...
The interview went very well and the girl who interviewed
me was the sweetest!
Thank you, Annick!
Have a nice weekend!
x Krizia
Blouse: ZARA // Skirt: ZARA // Shoes: RIVER ISLAND //
Trenchcoat: BURBERRY // Bag: BALENCIAGA // Watch: GUCCI (VINTAGE)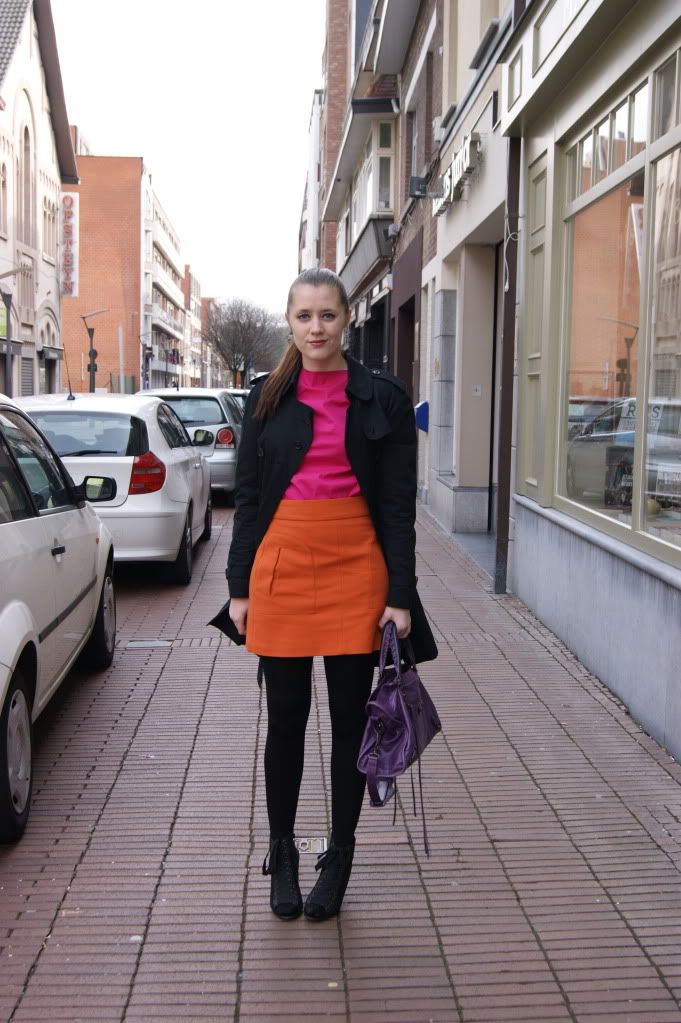 Some pictures of the interview: