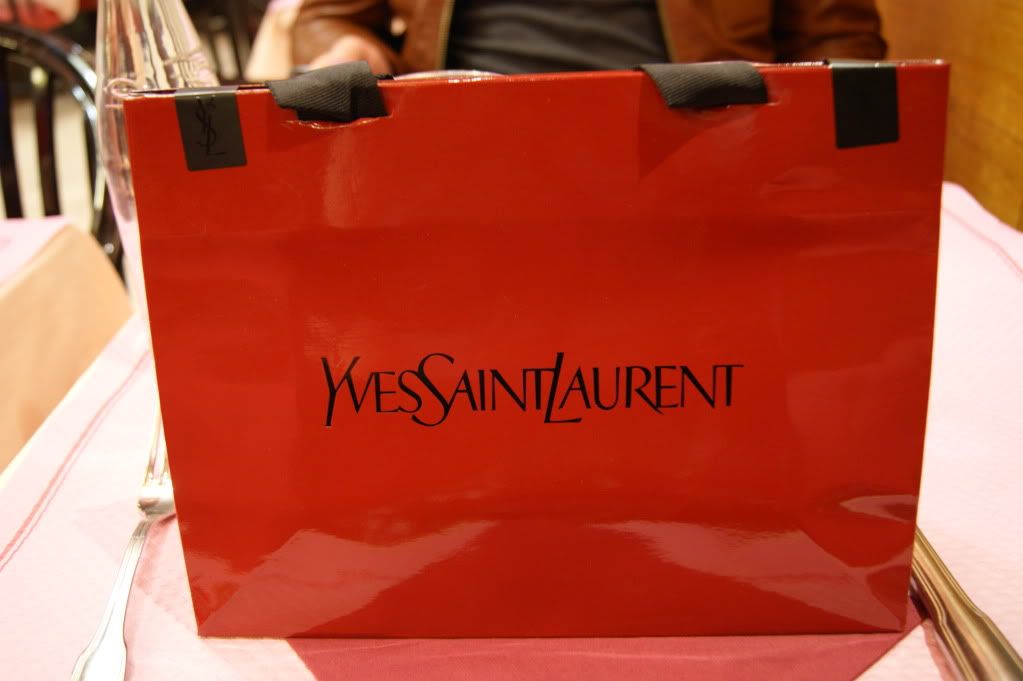 Hi everyone!
Judging on the title, I think you can probably guess what I bought in Paris...
I just could not resist! I know, my dad thinks I'm crazy too! He couldn't understand
why I would want to buy / wear two rings which (to him) are exactly the same, while
to me they're still different.
I bought the YSL Arty Ring with the turquoise stone, since it matched the dark blue
one I got first the best.
As soon as I got the chance, I wore the two rings together. My dad and sister think
it's hideous, while my mom thinks it's 'OK'. At a family reunion yesterday, my cousins
were mocking my - what they called - knuckle-duster.
As a big lover of chunky, big jewelry I absolutely love to wear the rings like this
(obviously), but I do realize that this is something you either love or hate.
What do you think?
Click below to see the result!