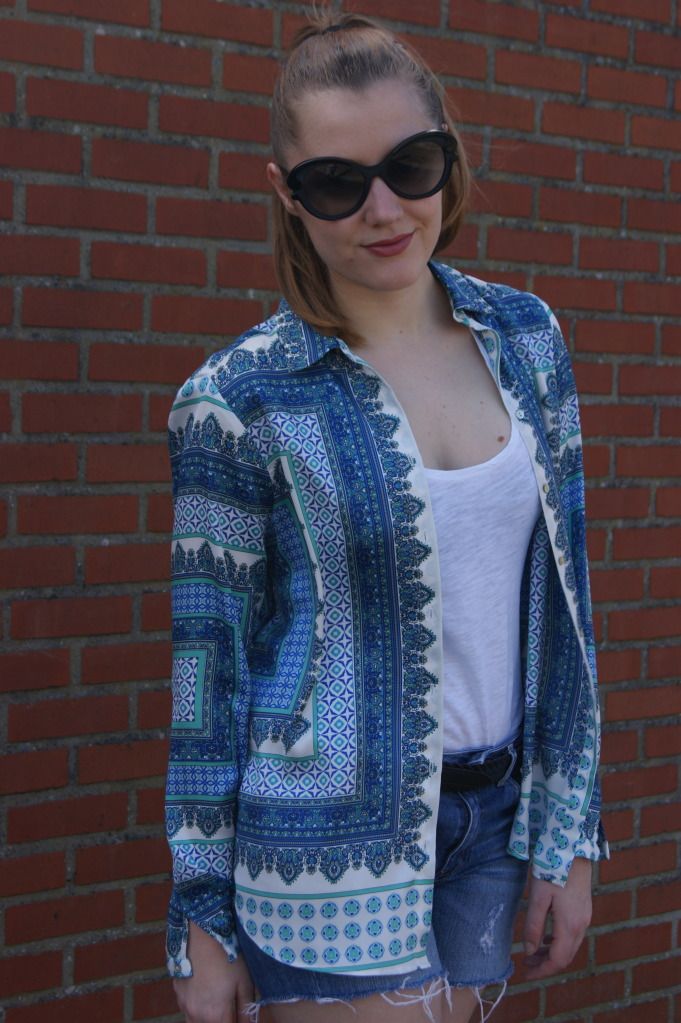 The weather has been amazing lately, which gave me the perfect opportunity to try out my new goodies I purchased during the last few days. Today's planning? Working for school. I have to hand in my internship portfolio on the 4th of July, which is also the day I have my exam. And I have some business jobs for the blog in between, such as giving styling tips at a huge BMW event on Friday and being the ambassador for the Magnum Pleasure Hunt on Saturday. I'm stressed out, anxious and all synonyms possible, but I'm also extremely grateful for all the wonderful opportunities this blog has given me, so I'm not going to complain too much.
Since I'm stuck inside, I opted for a casual outfit today: tank top, shorts and sneakers. A classic combo that you hardly can go wrong with. The Zara shirt was perfect to spice it just a bit more and even though the shirt probably isn't meant to be worn this way, I like the result. What do you think? :)
And yes, I'm pale... And loving it. I'll never get a tan - even though I did when I was a kid - so I'm not going to damage my skin by sitting in the sun like a baked potato. I'd rather choose paleness over a guidette look.
x Krizia
Shirt: ZARA // Tank Top: H&M // Shorts: H&M // Sneakers: CONVERSE ALL STARS // Sunnies: PRADA (THANKS TO SMART BUY GLASSES)
P.S.:
Als jullie een € 100 voucher, een persoonlijk shopping tripje én lunch met mij tijdens de Magnum City Hunt in Hasselt willen winnen, doe dan zeker hier mee!