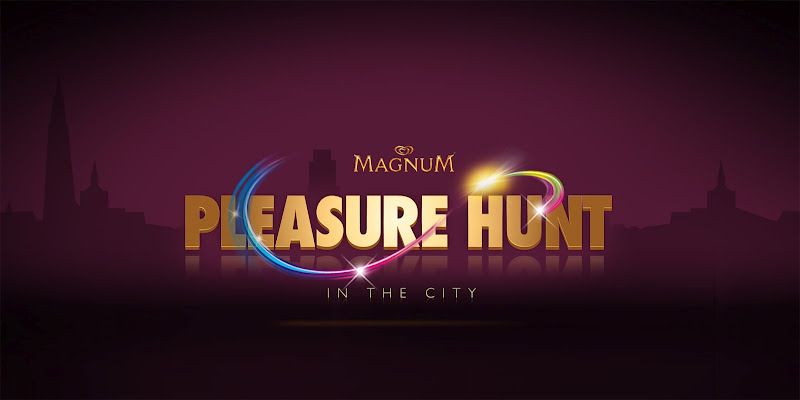 So, it looks like my header decided to disappear all on its own, but I've just contacted my web designer, so I'm hoping he can fix it ASAP. I'm not going to let this spoil the fun announcement I have to make ...
After working with tons of celebrities such as Karl Lagerfeld, Eva Longoria and Rachel Bilson and not to forget my beloved and extremely handsome Benicio Del Toro, Magnum has decided to collaborate with another celebrity ... Me! I'm obviously kidding about the celebrity part but whatever, I'm still extremely excited to announce that I'm the ambassador for the Magnum Pleasure Hunt in Hasselt! The Magnum Pleasure Hunt will hit 6 fashionable, Belgian cities and I'm proud to say that I will represent my beloved Hasselt, which is located near my home town Maasmechelen.
On
Saturday, the 2nd of June
, Hasselt will be a true ice cream and shopping paradise. Ice cream and shopping ... Sounds pretty good, huh? All you have to do is register on the official
website
and be prepared to get pampered all day long: start at the Magnum Pleasure Bar to get your first free goodie of the day, followed by massages, champagne, manicures and pedicures and way more. About 20 stores will participate in the Hunt, giving you tons of discounts and free goodies. I don't know all the participating stores yet, but I do know that
Jade
(Isabel Marant Etoile, aaaah)
,
Rue Blanche
and
Sarah Pacini
are definitely in already.
Keep an eye on Shark Attack, 'cause there might be something fun coming up concerning the Magnum Pleasure Hunt, Shark Attack and a shopping give away. ;)
I'm sooo looking forward to meet you all. Do let me know if you're planning on stopping by! :)
x Krizia
P.S.: I'm secretly hoping that Benicio Del Toro will be there too and to get myself in the mood already, I've decided to add his Magnum Gold commercial.