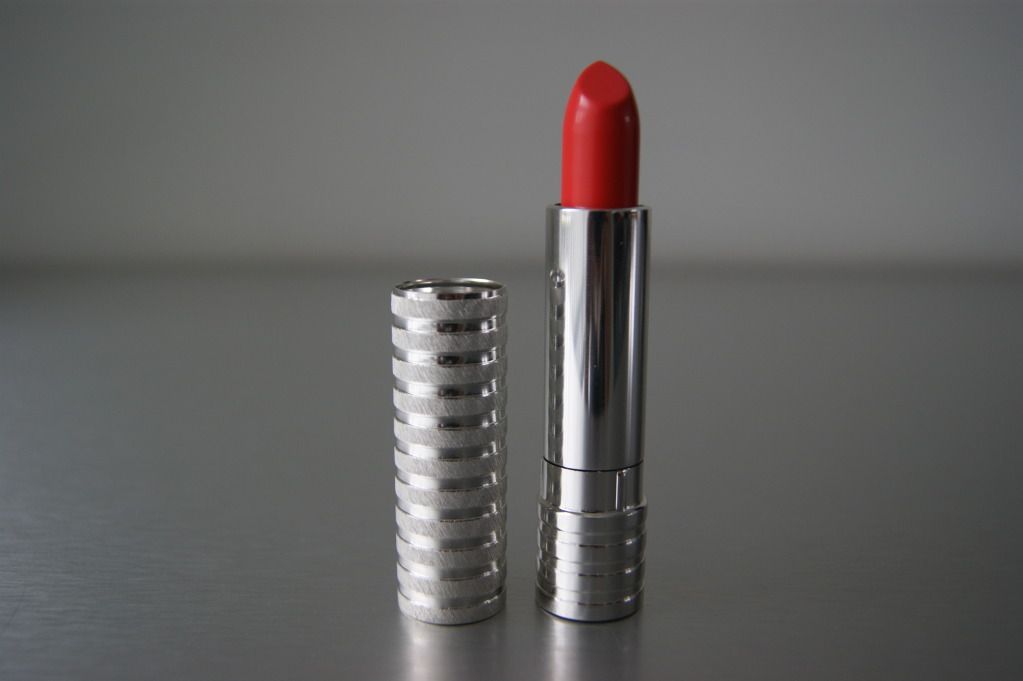 After talking about this gorgeous shade of lipstick
here
, I decided to give myself a little treat and order it online. Especially since it's limited edition and I knew I'd regret it if I didn't get it. I waited for the lipstick to arrive impatiently - damn you, holidays (just kidding, I love you) - and knew I made the right choice when I opened the beautifully wrapped Clinique gift box.
The color is still kinda coral, but has a more pinkish shade instead of orange and I'm quite happy about that. We all know that orange lipstick makes your teeth look yellow and we don't want that, now do we? So I decided to try out the lipstick for the first time yesterday and even the boyfriend approved (très important, even though he wasn't allowed to kiss me the entire evening. Sorry, booboo.)
I'm very loyal when it comes to beauty products: I refuse to wear any other perfume than Miss Dior Chérie and as for lipsticks, I only wore Chanel Rouge Coco (you know, the color Vanessa Paradis is flaunting in her Rouge Coco campaign) and a super red Chanel lipstick for special occasions up 'till now. I guess there's no harm in adding a third favorite to my lipstick 'collection', if you can call it that. This color is perfect for Spring ànd Summer and will be seen on my lips a lot. Ye be warned!
I got some questions from my readers, asking if the lipstick makes your lips feel dry and the answer is ... *drumrolls* ... NO! It has a very creamy texture, even if you decide to dip your lips on a tissue, and it stays on super long. I went to a baby shower and a birthday party yesterday - meaning: lots of food and drinks - and I only had to retouch my lips once. And that's because I'm a freak when it comes to retouching my lips. I always think the lipstick has come off, even if it's not, which means I put on way more than necessary. It's all in my head.
For those who want to order the lipstick, just click
here
. Hurry, 'cause these babies are selling fast!
x Krizia