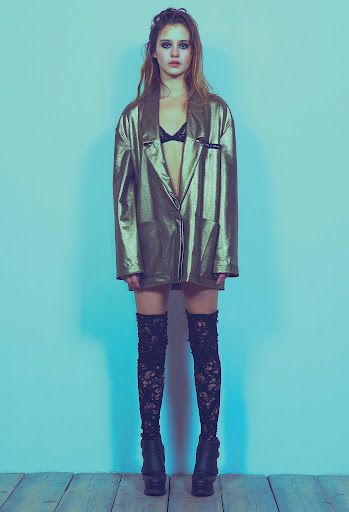 Filles à Papa started out as a newbie in 2008, but the designing duo (and sisters) behind the brand have quickly found their way into my rock 'n roll heart and soul. It's always a pleasure, accompanied by the Oooh's and Aaah's, to see their designs. And I'm so proud to say that these are Belgian designs! There's no harm in promoting my tiny country from time to time and besides ... Filles à Papa deserves a place in the spotlight.
When I found the pictures of the FW '12/'13 in my mailbox, I squealed with delight. Once again, I find myself head over heels in love with the collection. The 'factory working girl by day and the diva by night'-idea is absolutely brilliant. I'm totally going to try out the sweater and sequined maxi dress combo.
To Sarah and Carol: please, pretty please, keep on designing. And please, pretty please, open a store near (or preferably in) Limburg. #PuppyFace
Sincerely yours,
one of your biggest fans.
Click below to see some of my favorite outfits.
To learn more about Filles à Papa and to find more images, click
here
.