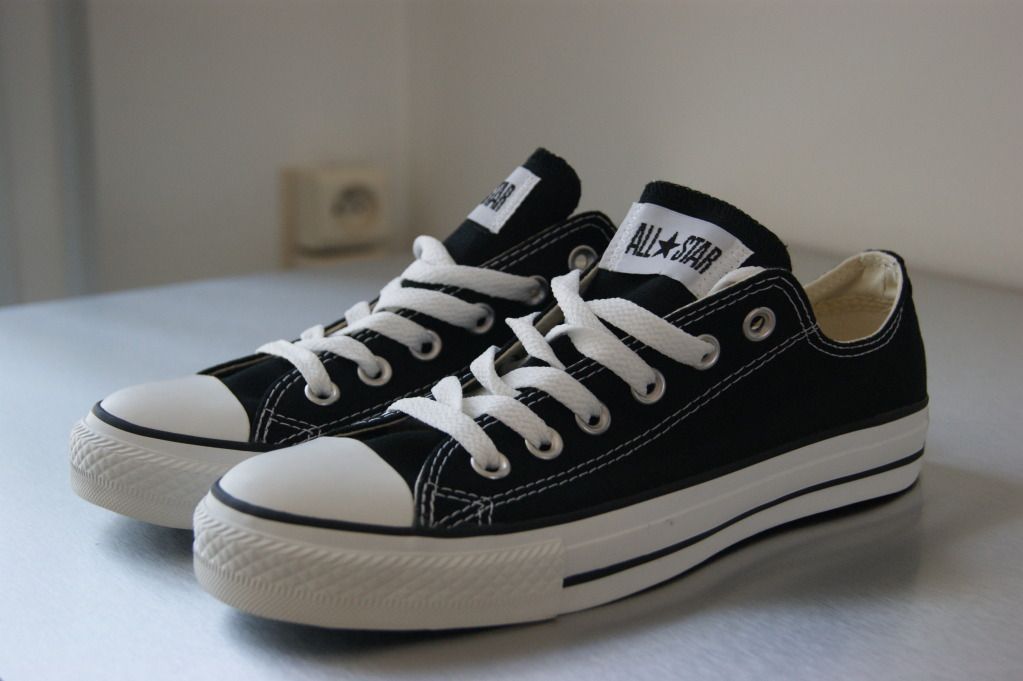 Oops, I did it again ... After already owning high black Converse - worn them to death, they even have holes in them -, a pair of Converse with the American Flag print ànd a pair of
customized Converse
sneakers, I realized that there was still one crucial pair missing: the low Converse sneakers. I find them more feminine than the high ones and since I'm a lady ... I decided to get them. I was doubting between the black and the blue ones, but you know me ... I have a soft spot for black. They're a size 39 and even though a 38,5 would've been better (sold out, sniff) they still fit me well. I don't have a problem buying shoes that are a bit too small - beauty before comfort, right? - so who cares if they're a bit too big? I know, I'm totally making up excuses to justify this purchase, but Converse sneakers are classics and you can never have too many classics, right?
Anywaysss, I can't wait to start wearing them with a pair of shorts, with my leather trousers or with a cute, girly dress. I've spotted some bloggers with low Converse sneakers as well, so if you click below, you can find my top 3. :)

What's your opinion on Converse sneakers?
Do you find them classics, like me, or do you find them boring, cliché and just a bit too old school to wear them nowadays?
x Krizia
Sneakers: CONVERSE ALL STARS
P.S.: Als jullie een € 100 voucher, een persoonlijk shopping tripje én lunch met mij tijdens de Magnum City Hunt in Hasselt willen winnen, doe dan zeker hier mee!
That's me! I guess I already was a Converse fan at the age of 4. Sorry for the crappy quality. Blame it on the scanner. ;)
The gorgeous Elin from
Style By Kling
.
This picture just breathes rock 'n roll. I absolutely love it!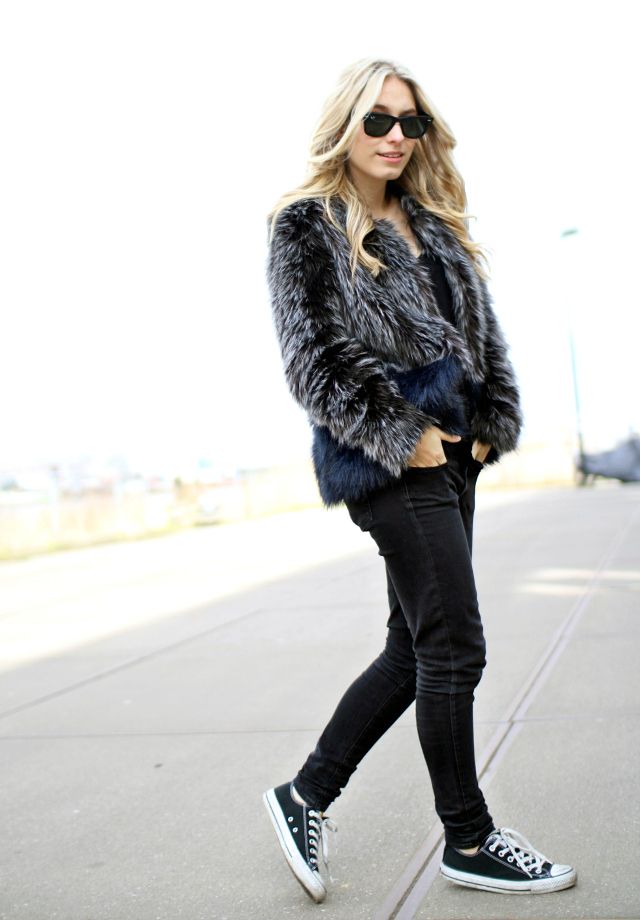 Yara from
This Chick's Got Style
.
Who ever said that you can't look casual, yet still unbelievably cool, at the same time?
My dear friend Valerie from
Mirror Of Fashion
.
Has declared her love for Converse sneakers more than once and owns 'a couple' of pairs. Even though I have these ones in high, the low ones are much cooler. Valerie did a super awesome inspirational post on Converse sneakers a while ago, you should definitely check it out
here
.