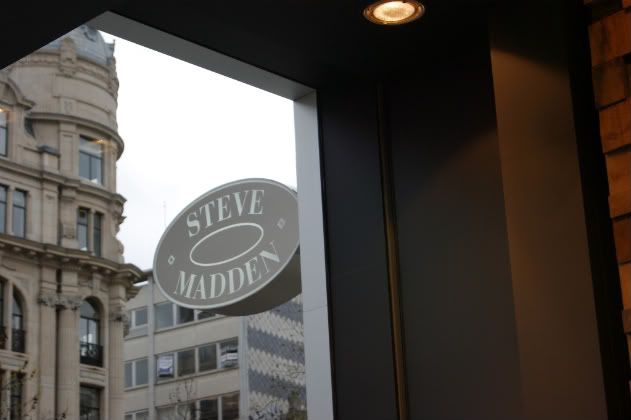 Here they are, the pictures of the opening of the first Steve Madden store in Europe.
I had an amazing time, seeing some of my friends again, but also finally meeting some new bloggers
I've
been wanting to meet for quite some time. Besides bloggers, there were also a lot of Belgian celebrities
and press.
How to describe the event? Food, drinks, lots of bloggers and shoes shoes shoes!
Can you imagine how happy we were when we were told we were allowed to choose a pair of shoes? We'll
be
going back at the Steve Madden-store during the blogger meeting this Saturday to pick out our shoes,
because
it was too crowded tonight.
The Steve Madden-store is located on the Meir 17 in Antwerp. It isn't a big store, but if you like shoes, I'm
sure you'll find what your looking for right there!
I would like to thank the people at Pravda & Steve Madden for inviting me. I had an amazing time!
P.S.: I still haven't figured out how to make my all my pictures the right size. I tried all of the sizes with
Photobucket, but they just stay the same. I'm giving up! So sorry if it isn't that pretty to see the vertical
pictures way larger than the horizontal ones, but I really have no idea how to fix it!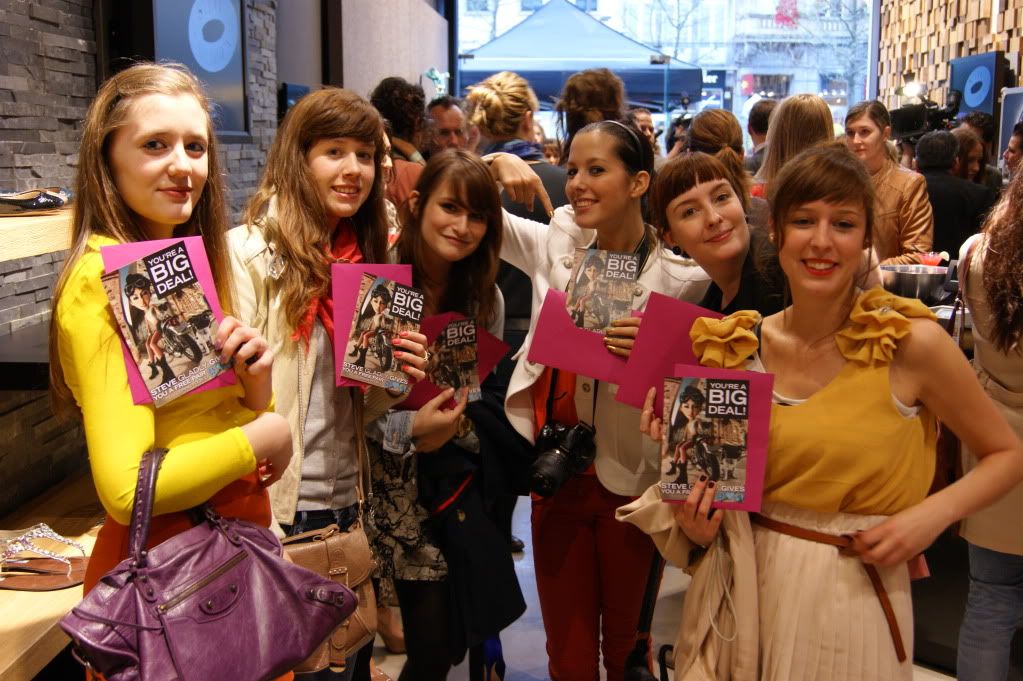 Me, Stéphanie, Aphrodite, Cindy, Imelda and Kim.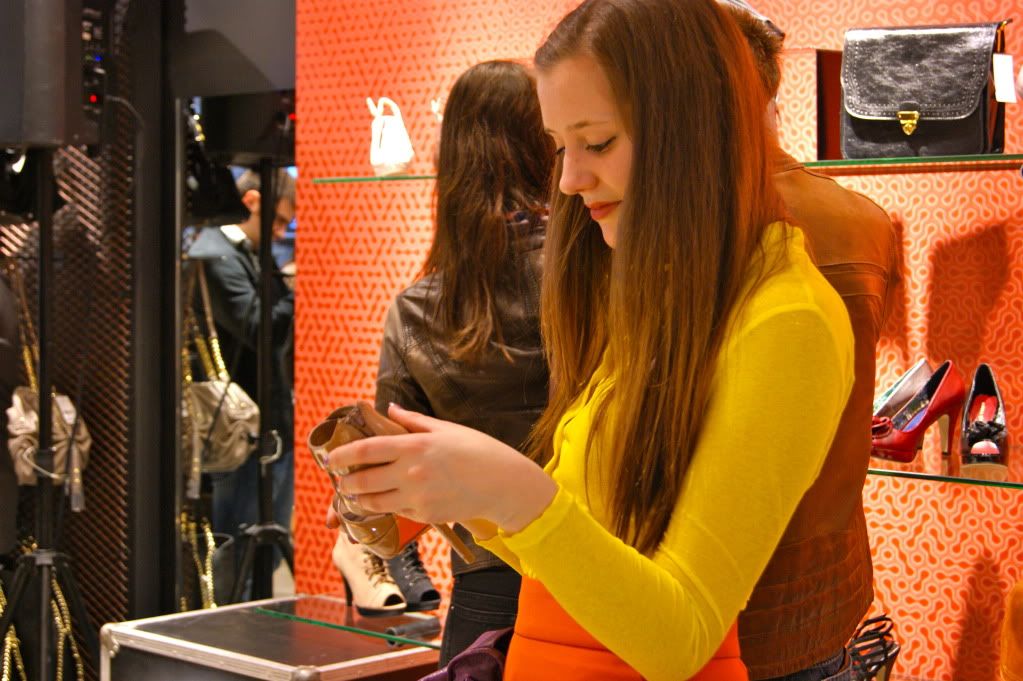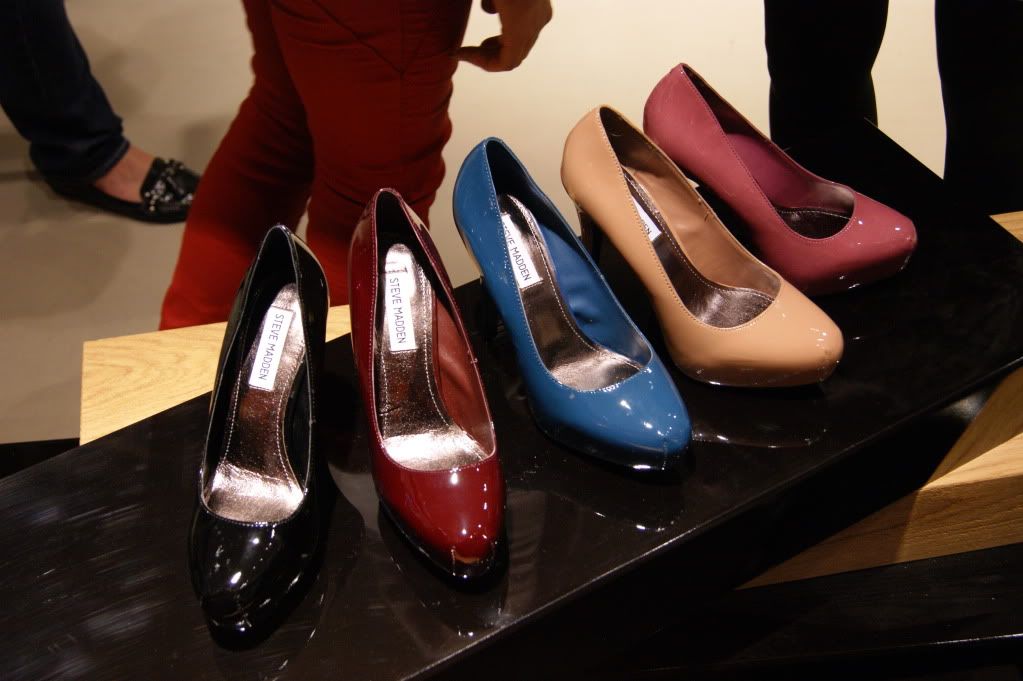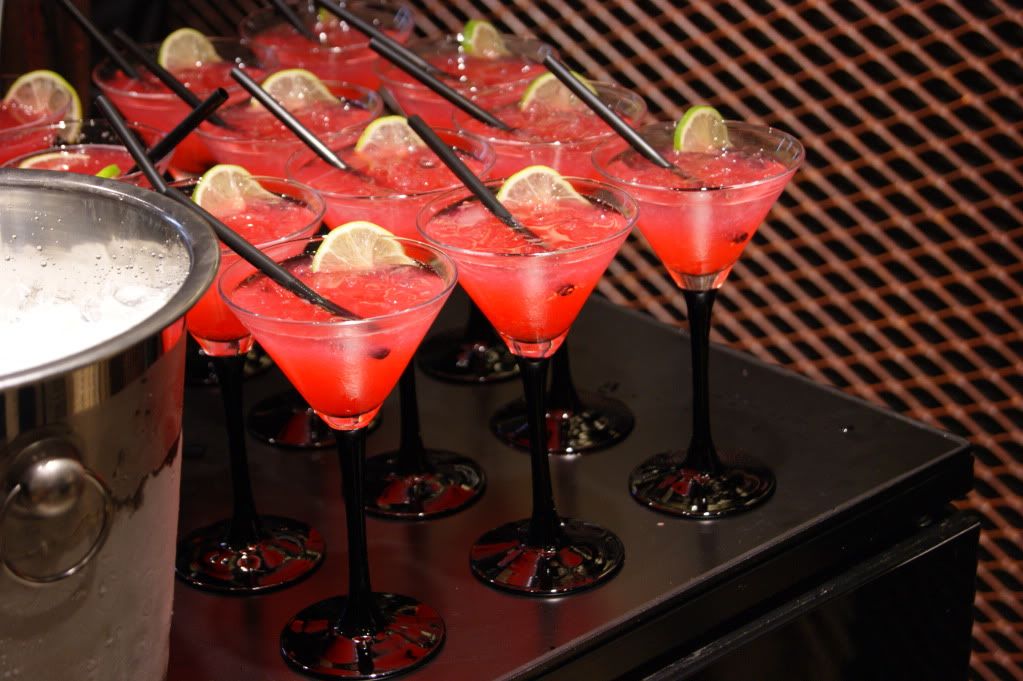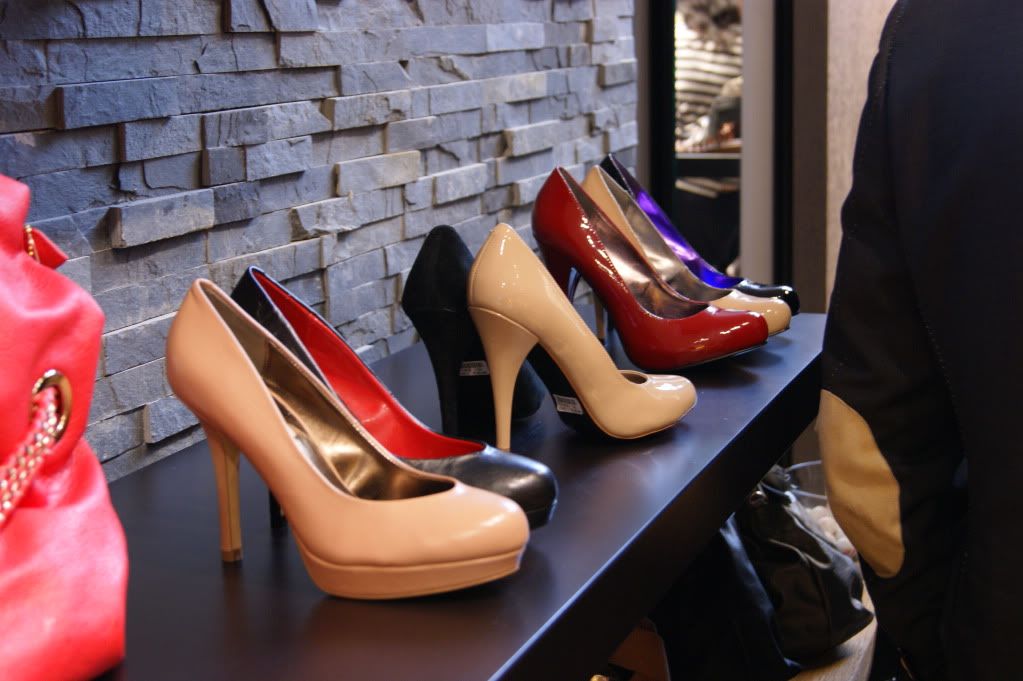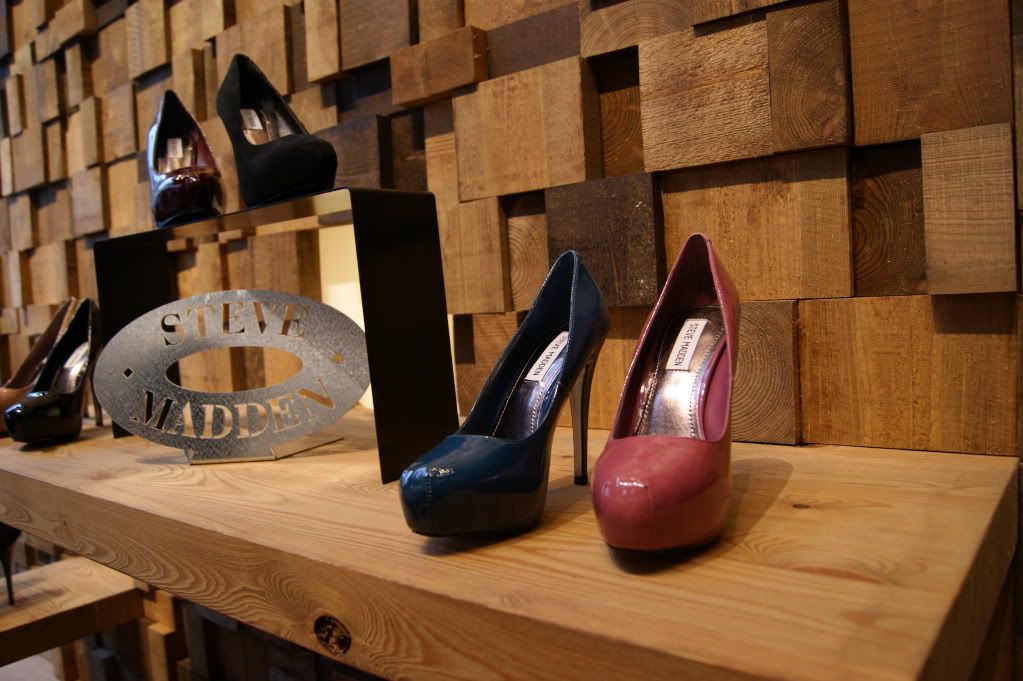 With Yani Kazaltzis, a well-known Belgian stylist.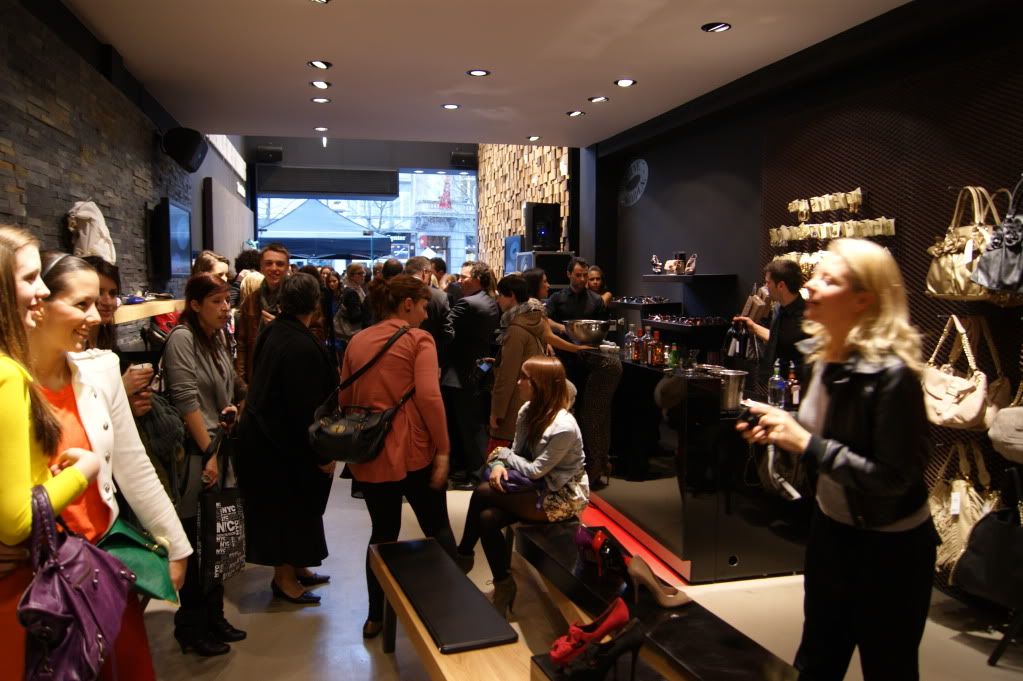 Cindy and I getting shot for a website.