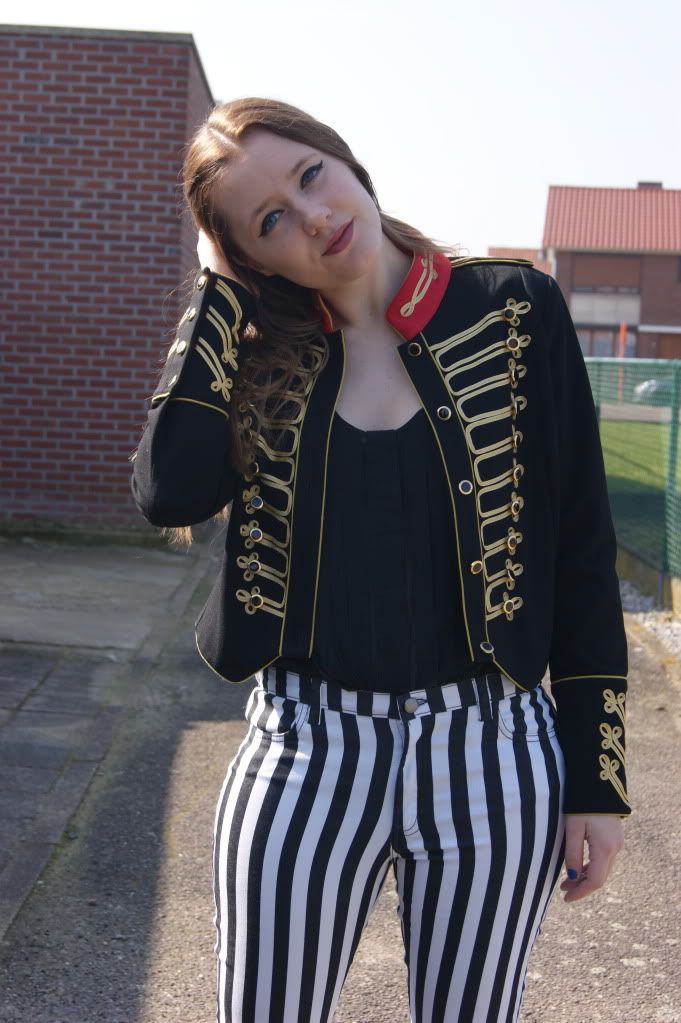 I totally felt like a badass pirate, especially wearing these pants. Judging by the looks of others, they must've thought I looked like a clown or something, but I don't really care. I'm already used to the fact that people around here aren't used to seeing something 'different', so ... The jacket was a gift from my dad - he knows me so well - and I'm so in love with it. I don't wear it very often, though. Special occasions only.
I'm so bummed that I had to miss out on the
River Island
Summer Fashion Show and the 20 Years
Verso
Party, though. Trying to attend three events in one day, of which two are more than a one hour drive away, is just too difficult. I have to move to Antwerp, period.
#Yawn
I'm loving these pictures my mom took, especially the lighting. I didn't edit them one single bit, can you believe it? My mom gets better in taking pictures day by day and I'm sooo loving it.
x Krizia
Jacket: ALICE BY TEMPERLEY // Blouse: SONIA RYKIEL FOR H&M // Pants: H&M // Shoes: NEW LOOK
P.S.: The winner of the Zara voucher give away is ... *Drumrolls* ... number 23: Elly! Congratulations, you will receive an email ASAP!