Hi everyone!
First of all, I'd like to thank you for all the sweet comments,
tweets
and messages on my
Facebook
page about the new lay out. I'm so happy - and a little bit relieved, I must say - you all like it!
I've been so excited about The Big You event, hosted by the sweet people at
Unlimited PR
. They started teasing me, and lots of other Belgian bloggers, with a mysterious invitation. Since I'm not the most patient person walking around the surface, I couldn't wait for the 8th of March to arrive.
Diana
,
Evelien
and I drove off to Antwerp - and got lost a couple of times on our way there - and were welcomed by the enthusiastic and amazingly sweet UPR-team. Oh, and as you can see on the picture above, we were welcomed by these colorful cupcakes. Being the sugar lover that I am, I tried out all three of them and mmm-mmm... I have no words.
I'd like to thank the UPR-team for an amazing day full of treats and for taking care of us.
I'm babbling - or typing, actually - again, so I'm going to shut up and let you watch the pictures.
Just click, click, click below to see them. :)
x Krizia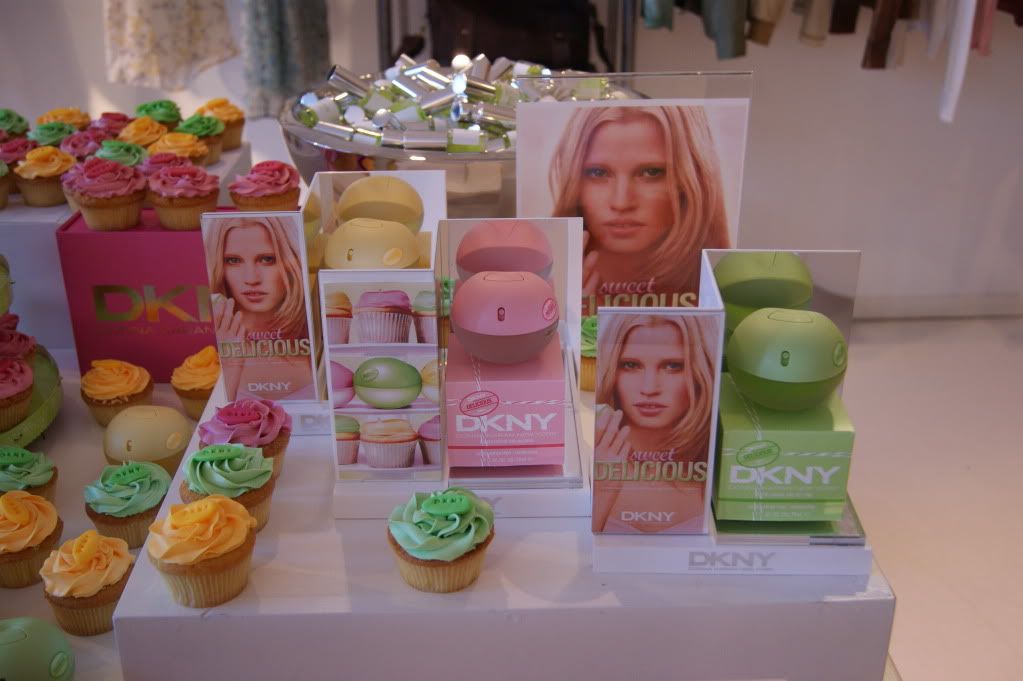 As from the 16th of April,
Ici Paris XL
will exclusively sell these three new perfumes by
DKNY
:
Sweet Delicious Tart Key Lime
,
Sweet Delicious Pink Macaron
and
Sweet Delicious Creamy Merengue
. I was lucky enough to receive some samples and my personal favorite is the
Sweet Delicious Tart Key Lime
.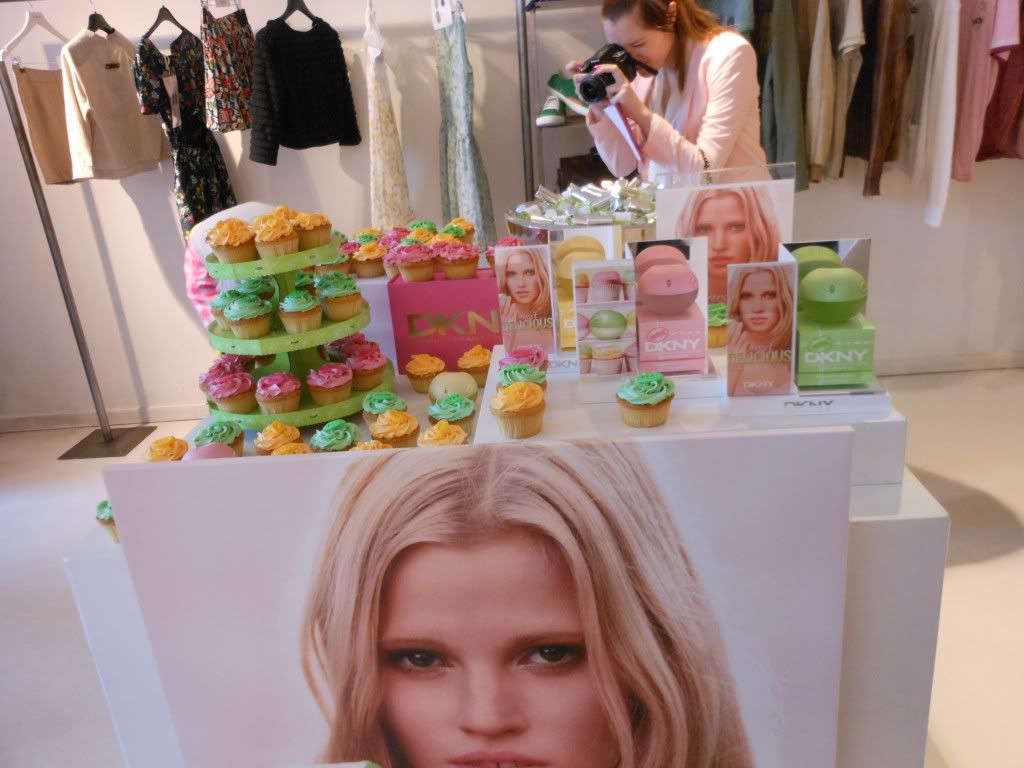 © Aprettybeautifullife.be
Taking pictures of my beloved cupcakes.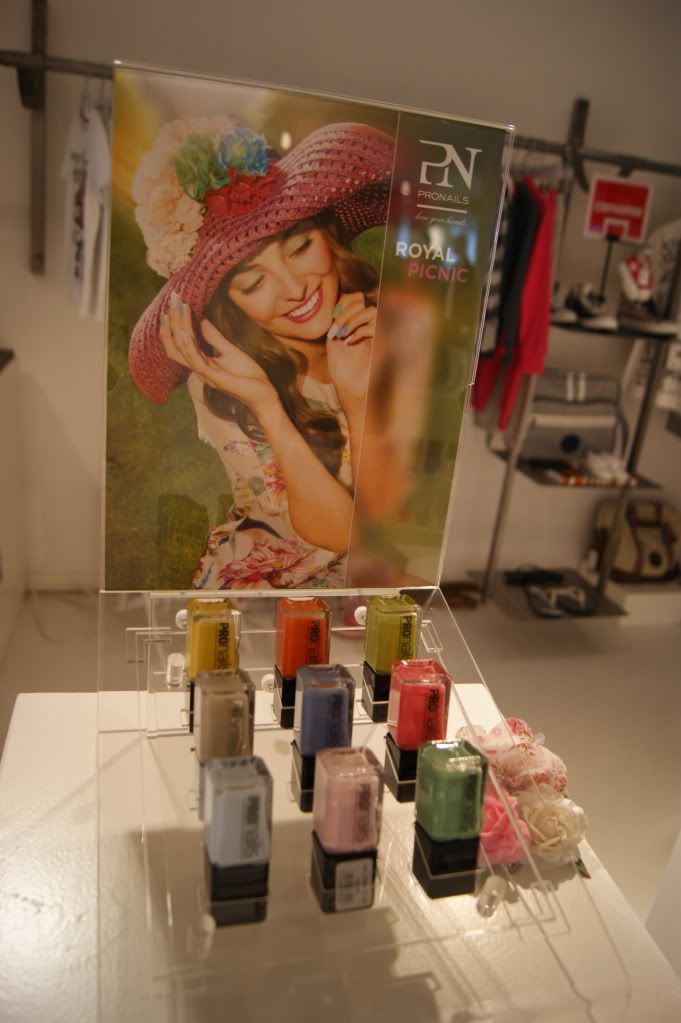 Walking around at the
Pronails
corner, I saw this pretty face about ... everywhere! Meet
Paulien
, my blogger friend and - obviously - also a model. This picture makes me long for summer even more.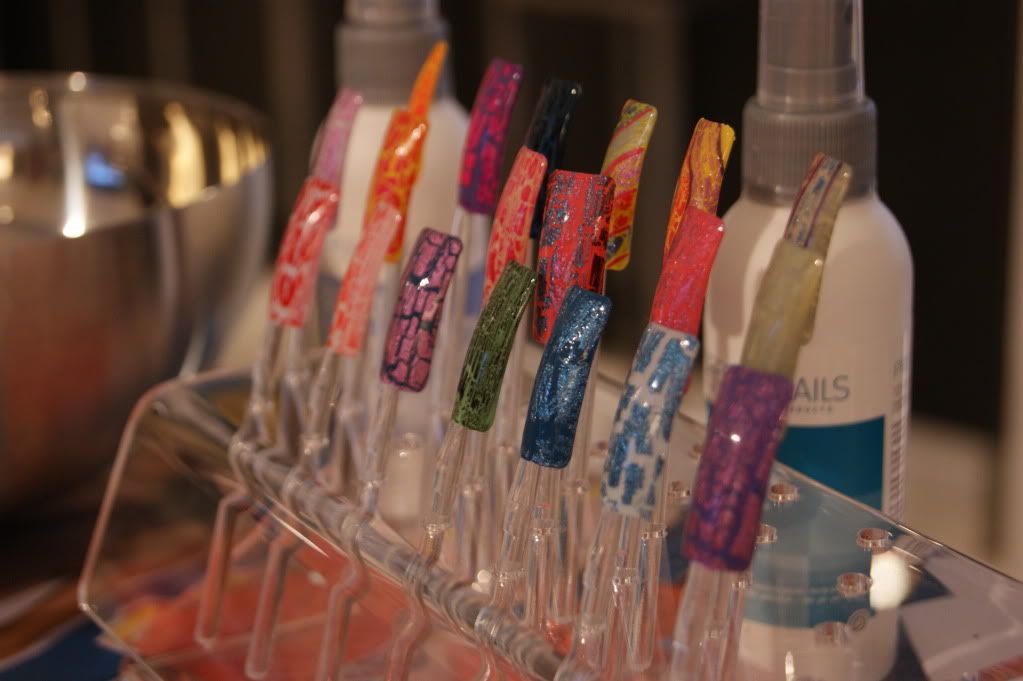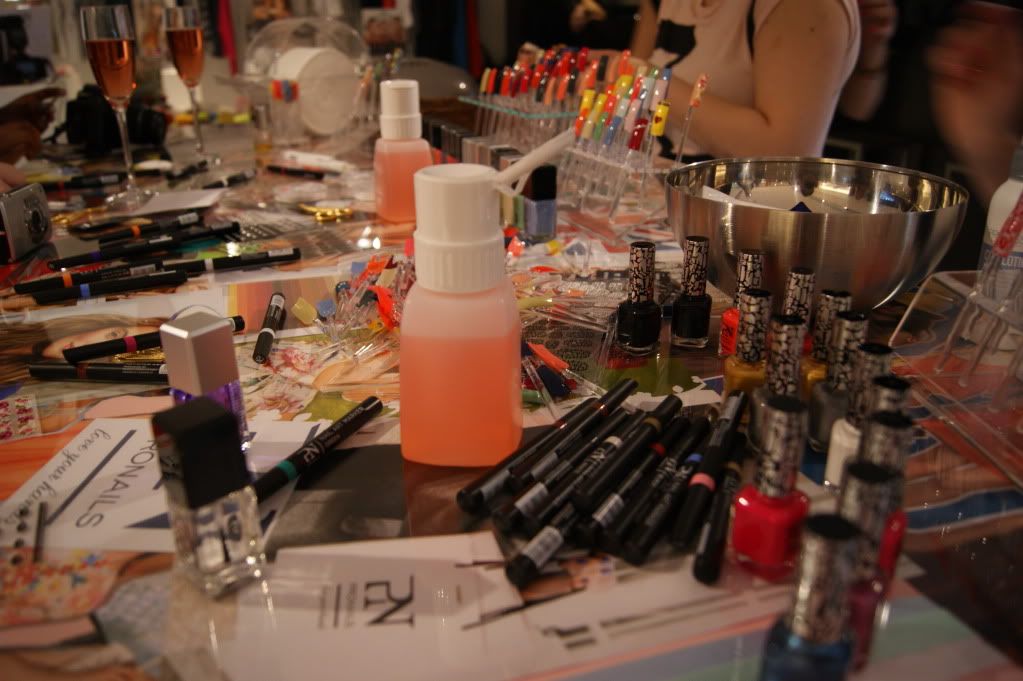 Pronails
gave us the opportunity to try out their newest collection by letting us decorate our own nails. Nail polish, fantasy stickers ... You name it, we were allowed to try it. Since I'm not a beauty blogger - and ...
Secret:
I have artificial nails - I bet you won't be surprised that my nails didn't turn out the way I wanted them to. ;)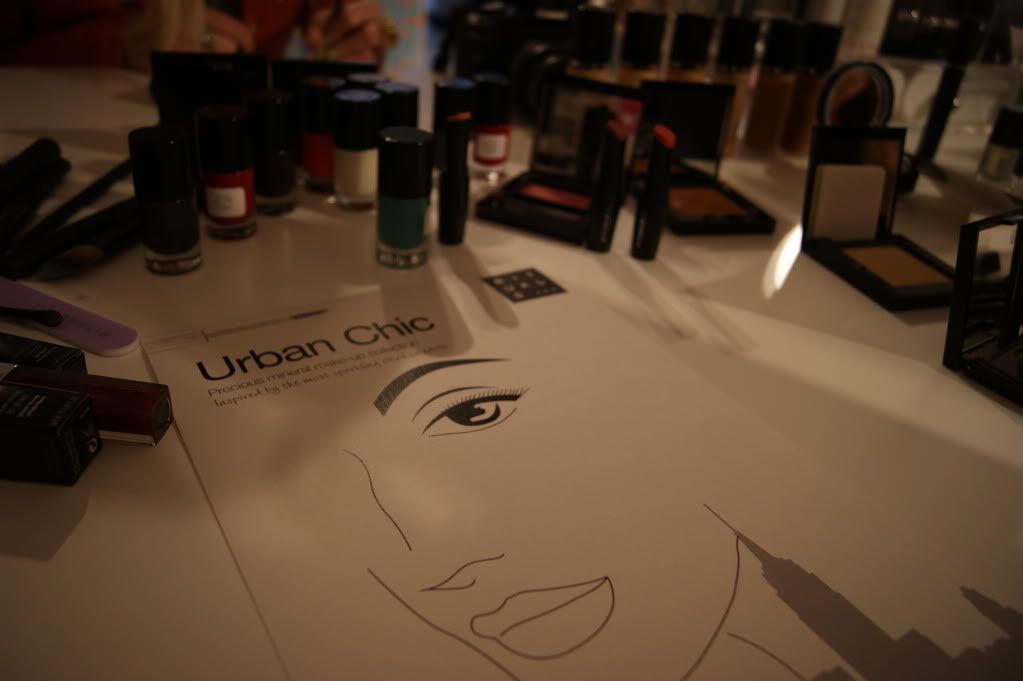 Next stop?
Rituals
! By testing my make up skills on this face chart - and trying out their new make up collection in the meantime - I have the chance to win the entire new collection (they'll choose the top 5 soon). Again, I'm no beauty blogger and I'm way too ashamed to show you my face chart.
#Blushes
My favorite perfume by
Rituals
:
White Patchouli + Cedar Wood
.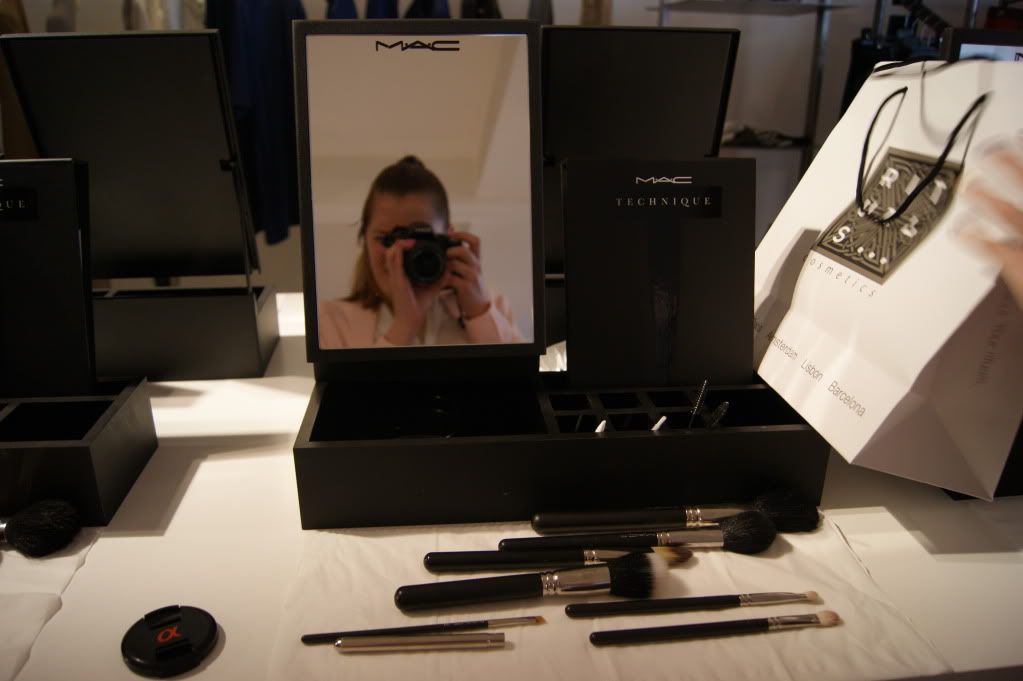 My favorite part of the day: a workshop, organised by
M.A.C. Cosmetics
. We were taught how to create smokey eyes in an hour and were given tons of tips and tricks.
Kim
,
Elien
and I - all fashion bloggers - were feeling kinda helpless, since we were all surrounded by beauty bloggers who know all the ins and outs on the smokey eyes look. Painful and hilarious at the same time.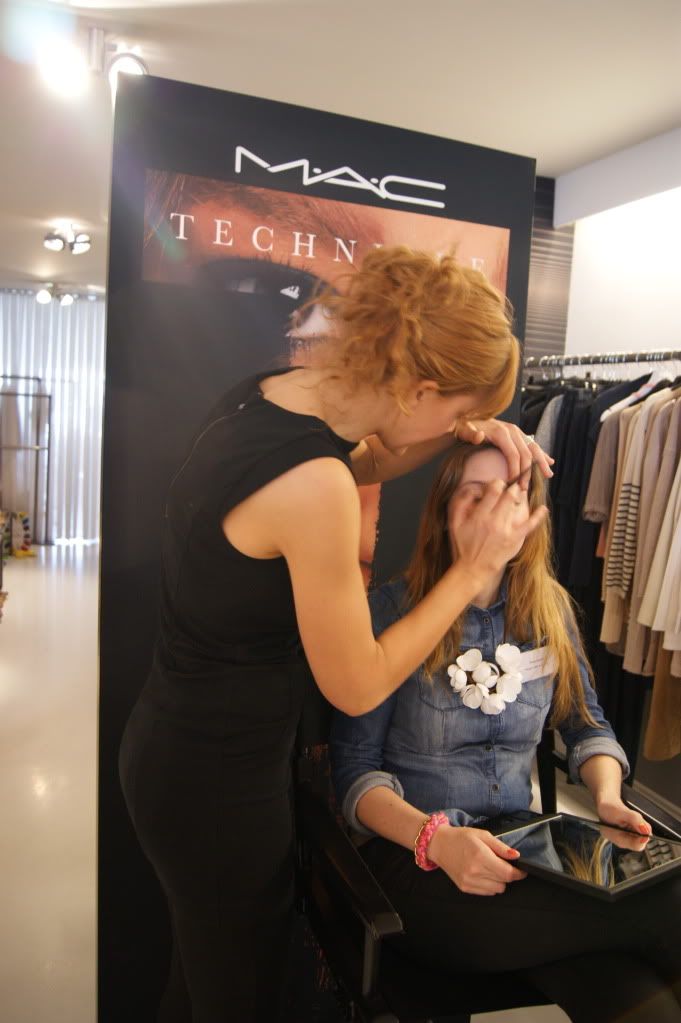 Make up artist Elke showed us what to do and how to do it on
Stéphanie
.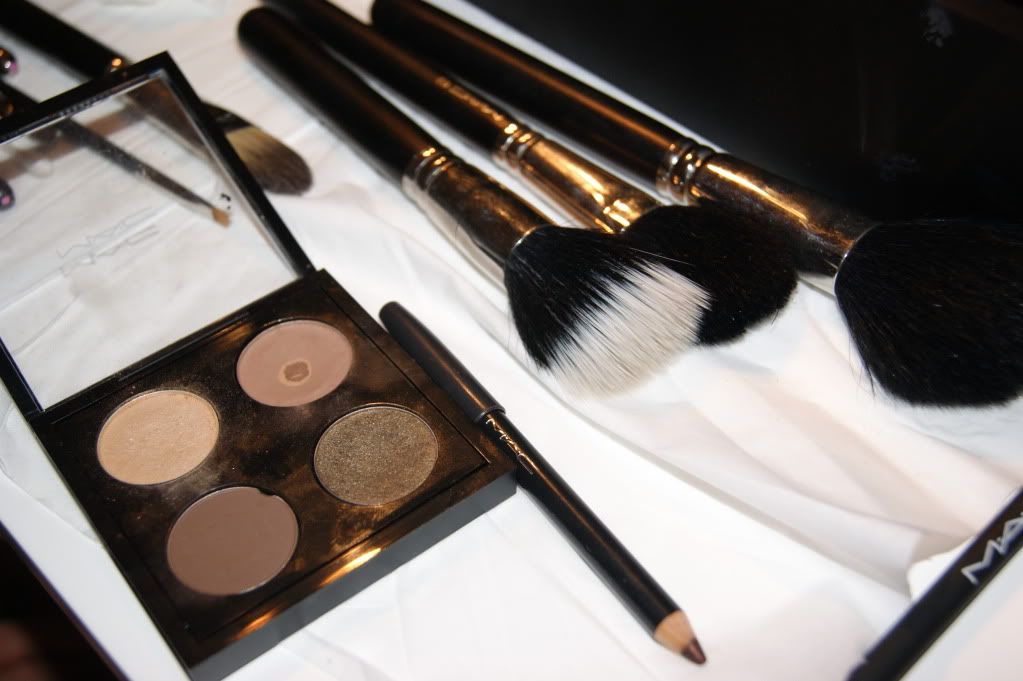 Some
M.A.C.
goodies I used to create my look.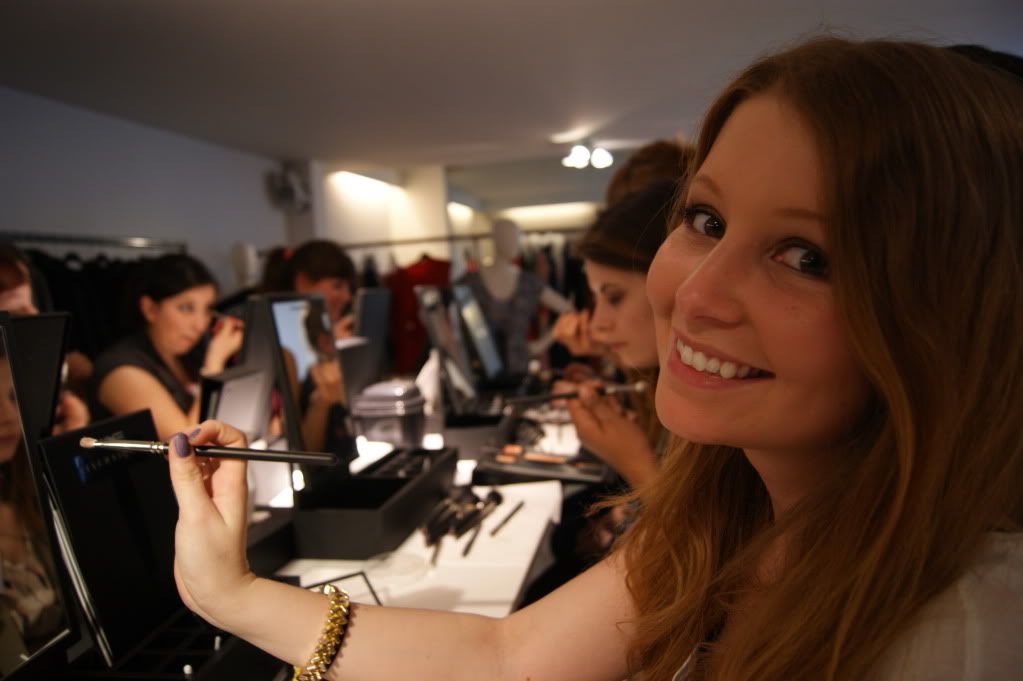 On my right: the always happy and smiling
Elien
.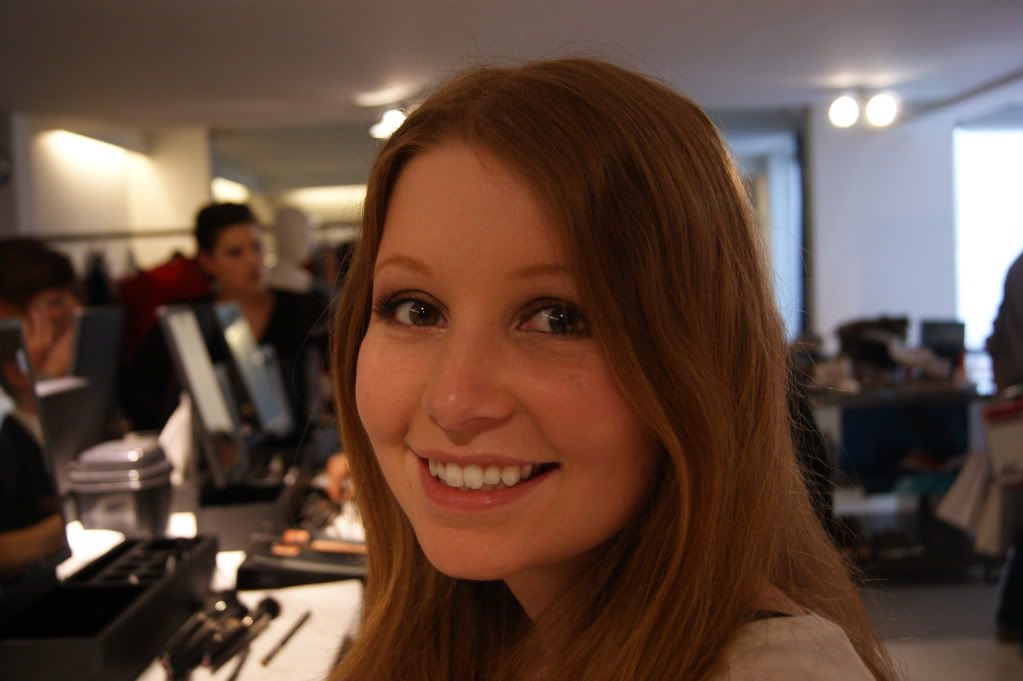 The result. :)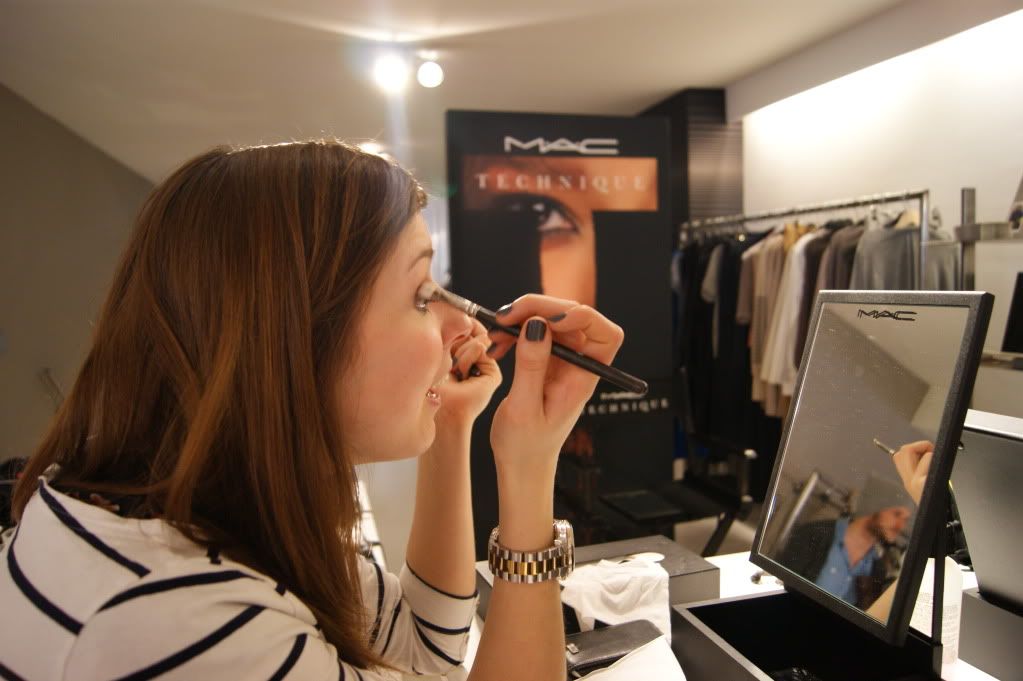 On my left:
Kim
working her magic.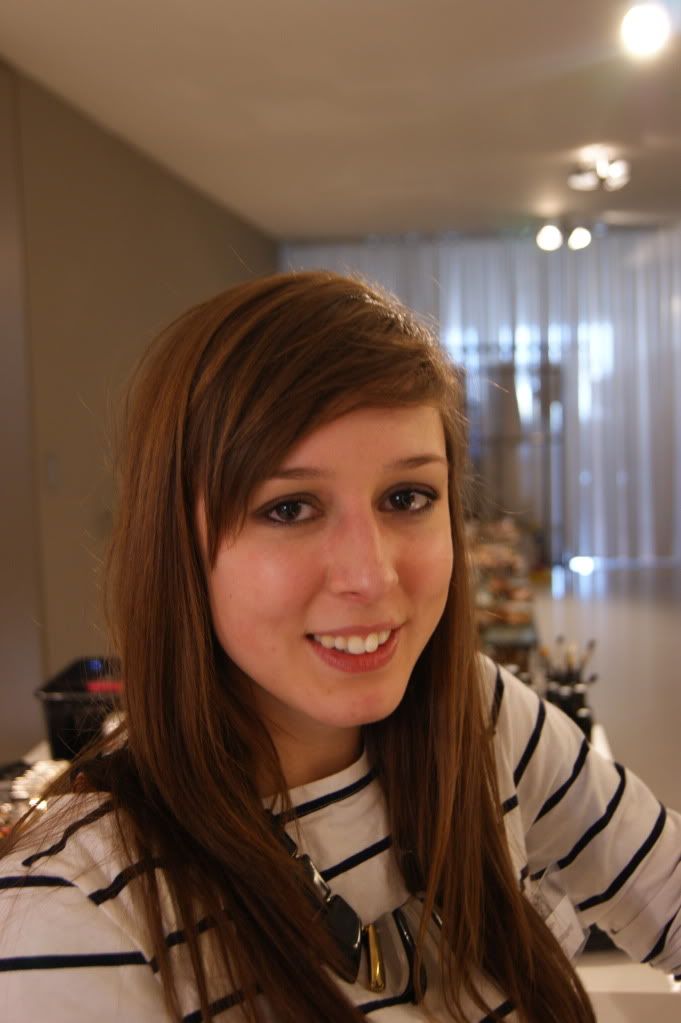 Tadaaa!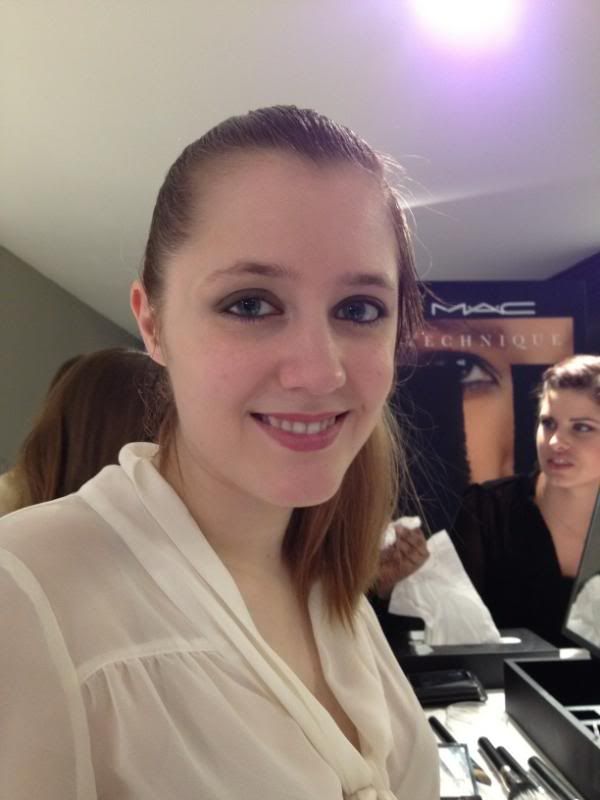 © Dogsanddresses.com
My result. Hit or miss?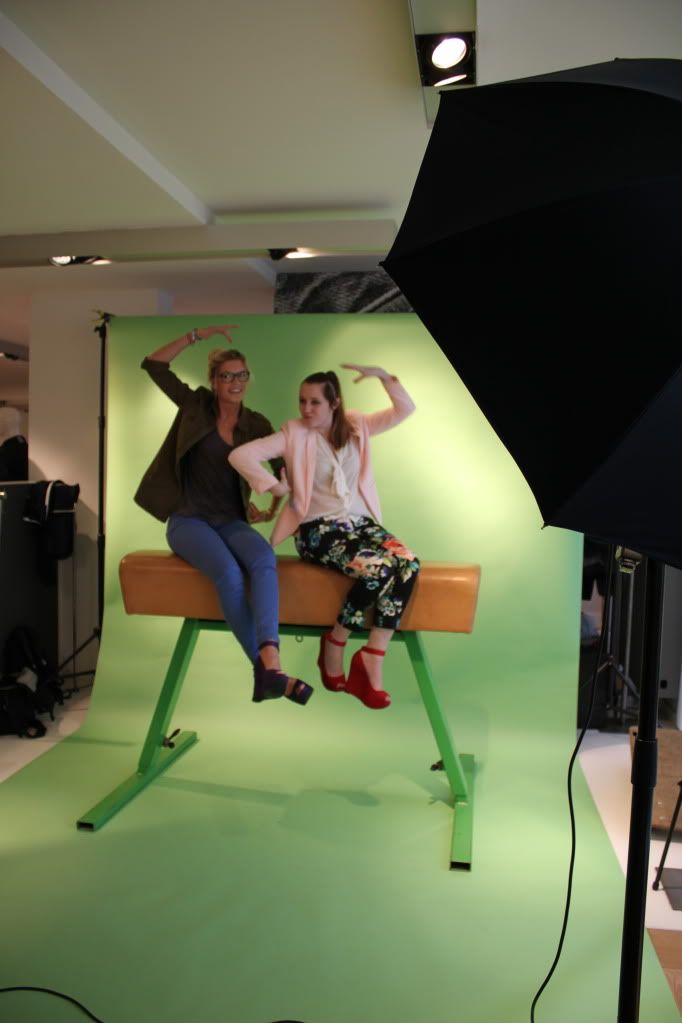 © Steffi-aerts.be
With Valerie, posing for Sacha. We spent the whole day giggling -- She's sooo funny. We were supposed to act as if we were in the jungle and I think we did pretty good. MONKEY TROUBLE!
My picture. Pretty cool with the jungle background, right? If you like this picture, could you please help me out by liking it on Facebook
here
? Thank you in advance!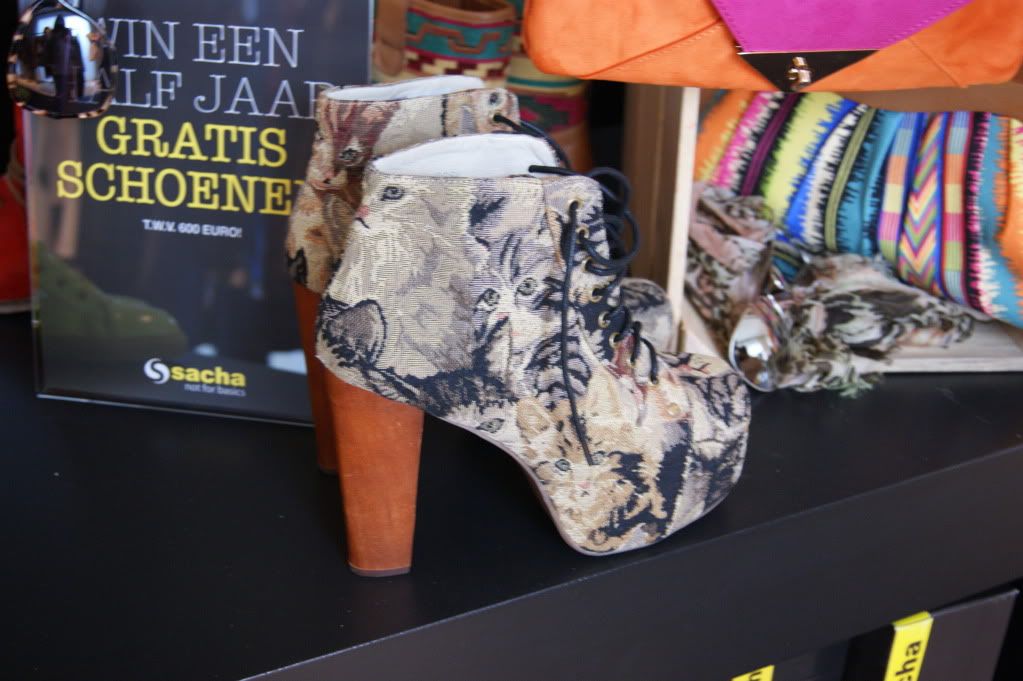 Did you know that
Jeffrey Campbell
designed some shoes for
Sacha
? How about these (affordable) Lita lookalikes? I love the kitty print!
Or how about these Lady Gaga inspired heelless (Is that a word?) ones?
Annebeth
tried them on and said they're amazingly comfortable to walk in.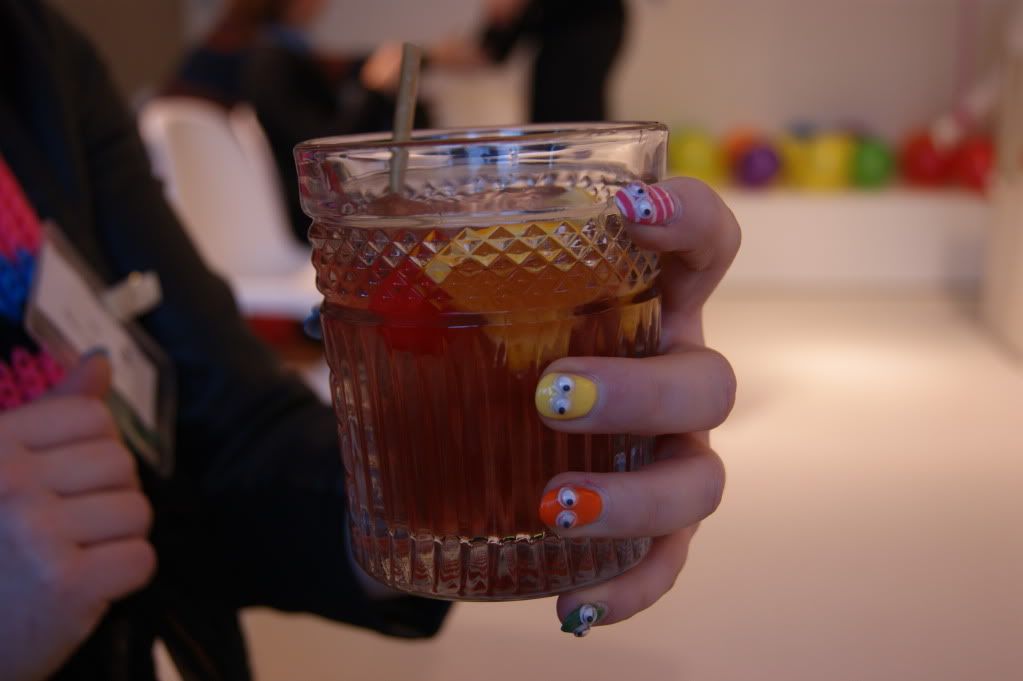 Elfi
's nails I am dying to have. Sooo cute!
We finished the day with a surprise from '
Stylescrapbook
for
Kipling
'.
A personal message from
Andy
, who couldn't be there since she's filming her very own television show in South America.
#LuckyHer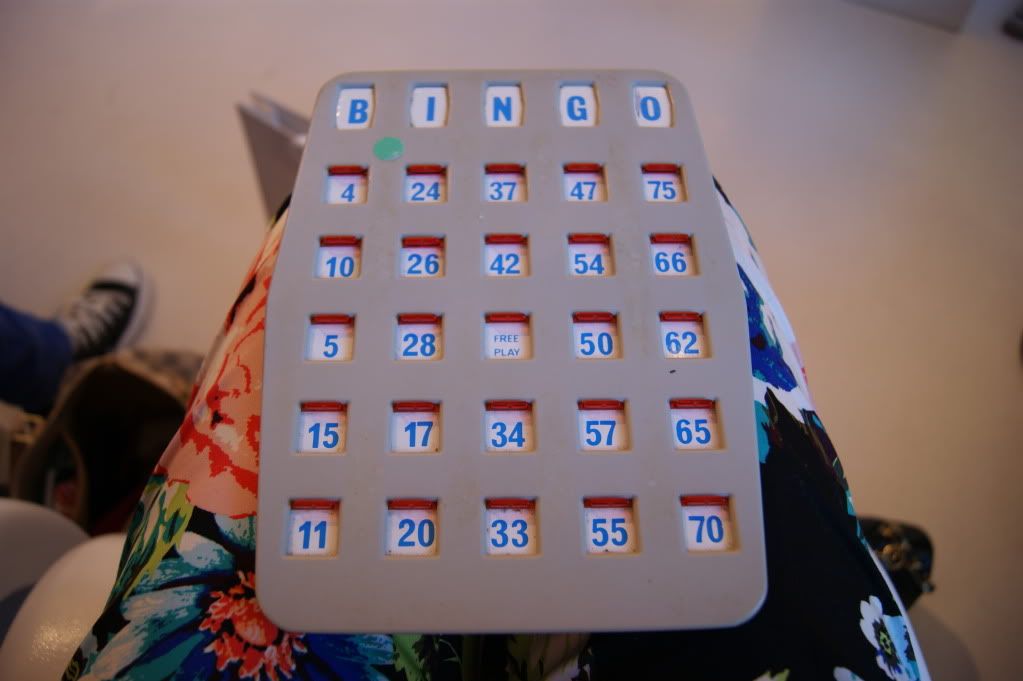 Time to play some good old bingo! To win, you had to have 2 horizontal lines covered. Easier said than done, I swear!
4 lucky ones won a highly coveted '
Stylescrapbook
for
Kipling
' camera bag. Unfortunately, I didn't. Too bad, since a stylish bag for my camera would've come in handy, but hey ... I had a blast playing bingo. It was so much fun!
The Big You is, without a doubt, one of the most fun events I've attended ever since I started blogging. Thanks again, UPR!
♥