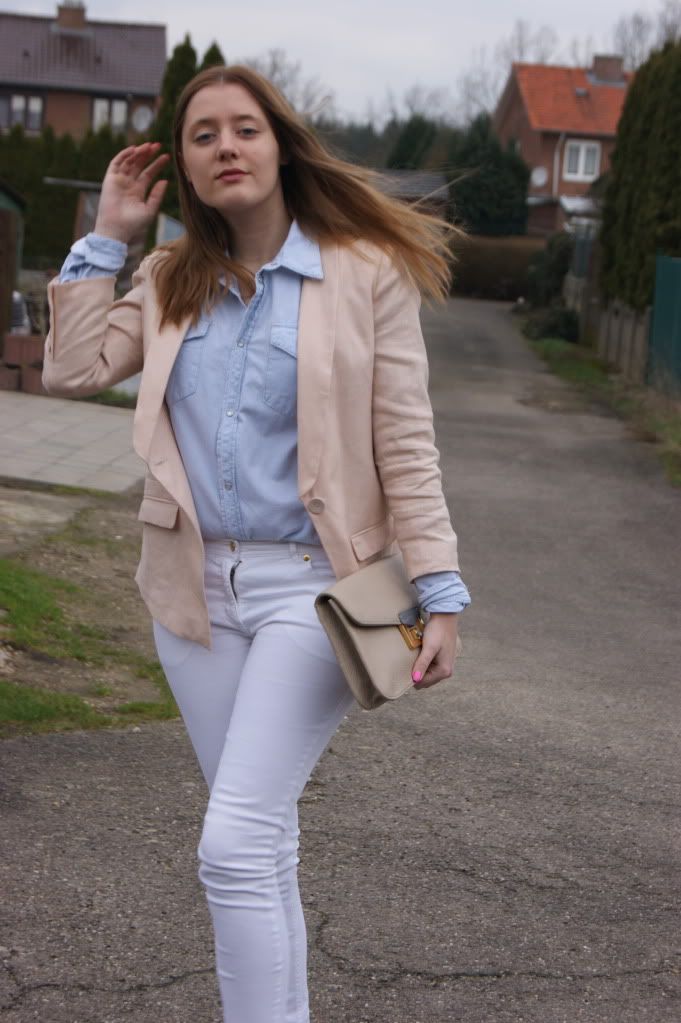 The sun is shining now and then today, so I decided to ignore the fact that it's still winter and bring some spring into my life. Yes, I'm wearing the denim shirt again. I'm so in love with it - It's comfy and so versatile, you could create a dozen of outfits with it. I was experimenting with my clothes this morning and I kinda liked the denim / powder pink combo. Plus, it was the perfect excuse to take out my Marc by Marc Jacobs clutch again. It was a birthday present from my aunt last November, but I've only had the chance to wear it twice due to the bad weather. I also just realised that, besides the bag, every item I'm wearing is from
H&M
. How I love that store!
My cold is slowly going away - After being forced to stay awake the previous nights, I was able to breathe again last night and get a good night sleep. Just in time, since there are some fun events coming up the next weeks.
I also got a first preview of the new lay out of the blog and I'm SO excited. I absolutely love it and I can't wait to show you! If everything goes well, it should be online by Friday. I'll keep you updated!
x Krizia
Blazer: H&M // Denim Shirt: H&M // Pants: H&M // Flats: H&M // Clutch: MARC BY MARC JACOBS