Friday morning. About 8.30 in the morning. The bell rings.
Now, since I was home alone and my mom always told me I'm not allowed to answer the door to strangers (lol), I first decided to stay in bed. But most of the time, people ringing your doorbell in the morning usually come with something good. I didn't order anything, but hey, you never know if you have a secret admirer who wants to spoil you with stuff, right? So, I decided to answer the door anyway - I'm such a rebel.
I found a package with my name on it - I always get so excited when I get mail, even if it's in a silly envelope - and it turns out that the sweet people at
Yapado
were the 'secret admirers' this time. I think the package's already giving some clues on what's inside the bag, but if you want to know for sure, just click, click, click below!
As you probably could guess by looking at the picture above, I got the Katy Perry Lashes by Eylure collection for me to try out. I'm a big Katy Perry fan, going from her super duper outfits and hairdo's to her catchy, poppy tunes. I even went to her concert in Brussels last year and transformed into a true journalist, keeping everyone on my
Twitter
updated on what was happening. ;)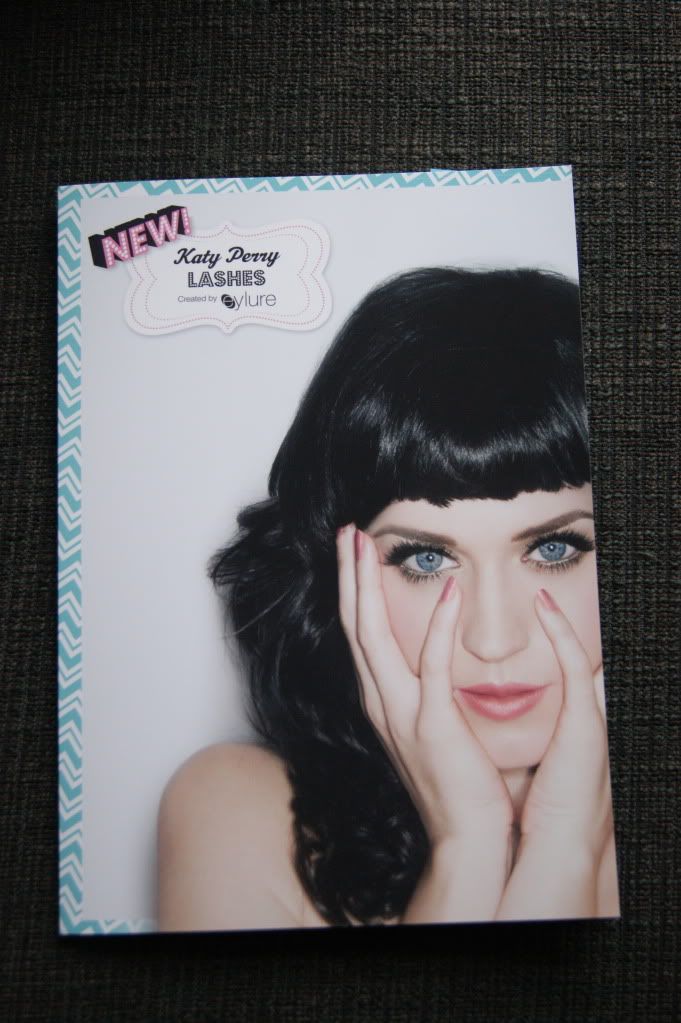 The Katy Perry Lashes by Eylure collection consists out of 4 different pairs, going from natural to party proof lashes. And what's even better: they're handmade, 100 % natural and you can use them multiple times. I like! Wanna hear what Katy Perry has to say about the collection herself?
1. Sweetie Pie

"Perfect for those trying out fake lashes for the first time. They're cute and subtle, but they still give you that perfect dose of length and volume."


2. Oh Honey!
"I love the vintage twist at the ends of these lashes. They're full, fun and perfect for day and night."
3. Cool Kitty
"One of my favorite pair of lashes! They're perfect to wear at night. Use the smokey look as the perfect finishing touch, which will make everyone purr when you walk by."
4. Oh, My!
"I'm a big fan of the Eylure Double Lashes, so these had to be in my own collection. They're full with texture, but still very light and very wearable. They're the perfect accessory for the eyes."
So, which one's your favorite?
I've never used fake lashes before, so I think I'm going to start with the 'Sweetie Pie' ones first. My biggest fear is to glue my eyelids together - a little tube of glue is included, by the way! - but I'm also very excited to try them out! I will show you the result, of course. I've got some excited events coming up the next two weeks (you can see them in my agenda on the right), so I've got the perfect excuse to wear fake lashes.
If you have any tips and tricks on how to apply fake lashes easily, please share them in the comment box below. Beauty bloggers ... Spill it!
x Krizia