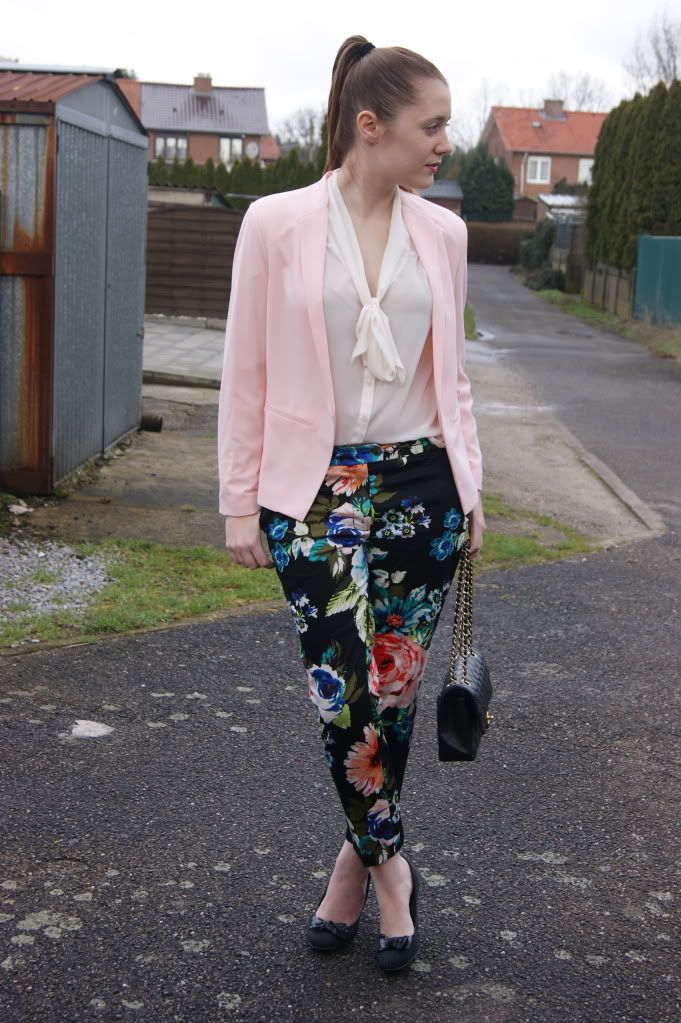 Not the type of pants I'd see myself wear immediately, but when I walked by my local
H&M
, these pants immediately caught my eye. I love the fact that the pants still have a lot of black in them - you know me when it comes to black. Black's my thing. Since some of the flowers had the same pastel pink color as my new blazer, I found it the perfect opportunity to wear them together. I wore this outfit to the Big You event, hosted by UPR, which I'll talk to you about in my next post.
Notice anything different? Yep, the new lay out is online and I couldn't be happier about it! What do you think? It was designed by the talented twin brothers Jarne and Yordi a.k.a.
Twinski
- they're fun and easy to work with. :)
All I need now is a .com and I'm ready to take this blog to a whole new level.
x Krizia
Blazer: MANGO // Blouse: H&M // Pants: H&M // Shoes: NEW LOOK // Bag: CHANEL