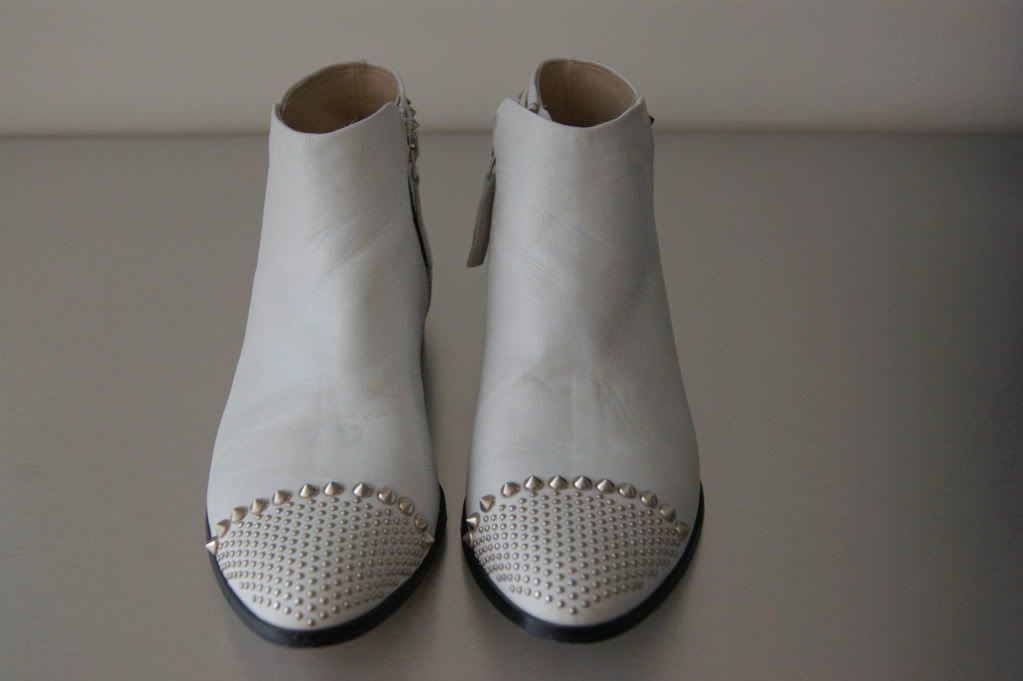 Say hello to my new babies!
I found these at
Zara
during my shopping trip to Antwerp yesterday and I'm sooo in love with them. My heart literally stopped when I saw these booties. I told my BF that I had to have them no matter what and he totally agreed with me. He's the best.
I'm usually not a fan of white shoes, but after looking for them in black first and trying these ones afterwards, my BF and I decided that I should go for white. They match my rock soul perfectly and I already know that they'll be glued to my feet permanently. I'm one happy girl right now! My mom and I just shot some outfit pics, which I'll show you in my next post. So stay tuned to see these precious fellas in an outfit!

I think they'll look even better when they're completely worn off. It's a thing I have with shoes. I like them better when they're totally worn to death than when they're brand new.
What do you think? Hit or miss?
x Krizia
Studded booties: ZARA