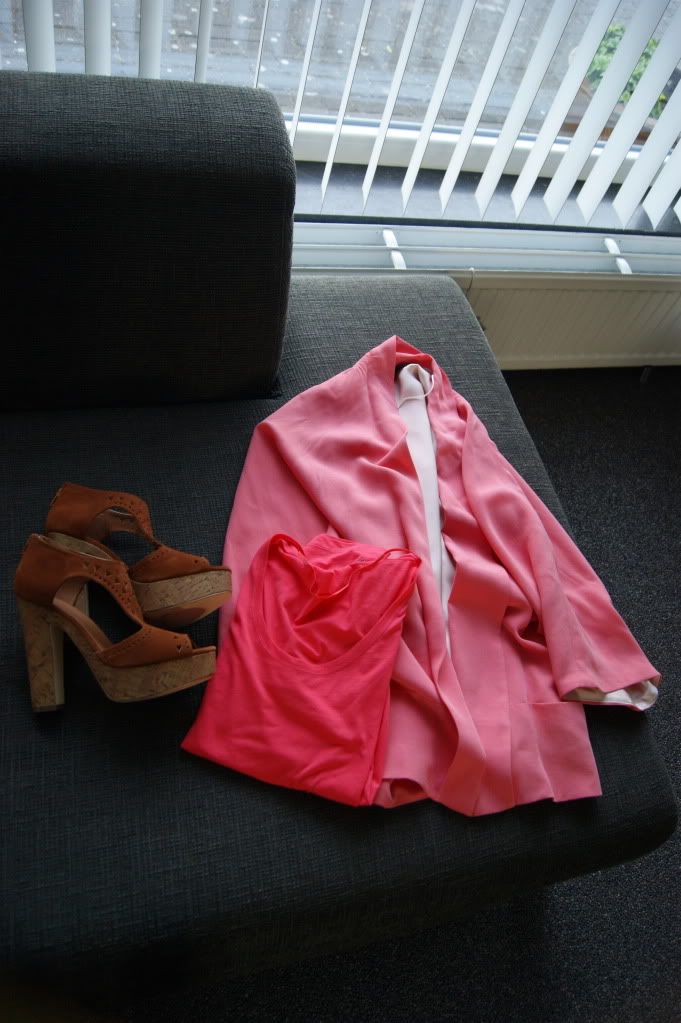 Yesterday, I went on a shopping trip to Antwerp with a friend and this is what I managed to score:
- A salmon pink blazer at Zara.
- A hot pink shirt at COS.
- Hippie like / Clog like heels at H&M.
I'm wearing the blazer right now and it's so ridiculously soft that I don't want to take it off anymore. The shirt will match perfectly with my See by Chloé-sandals. I've worn the heels all evening yesterday and they're so comfortable, you wouldn't even believe it!
And now... I have to start studying for my exam, which will take place on the 6th of June. I'll do my best to update the blog on a regular basis 'till then, but I'm not sure if I'm going to make it.