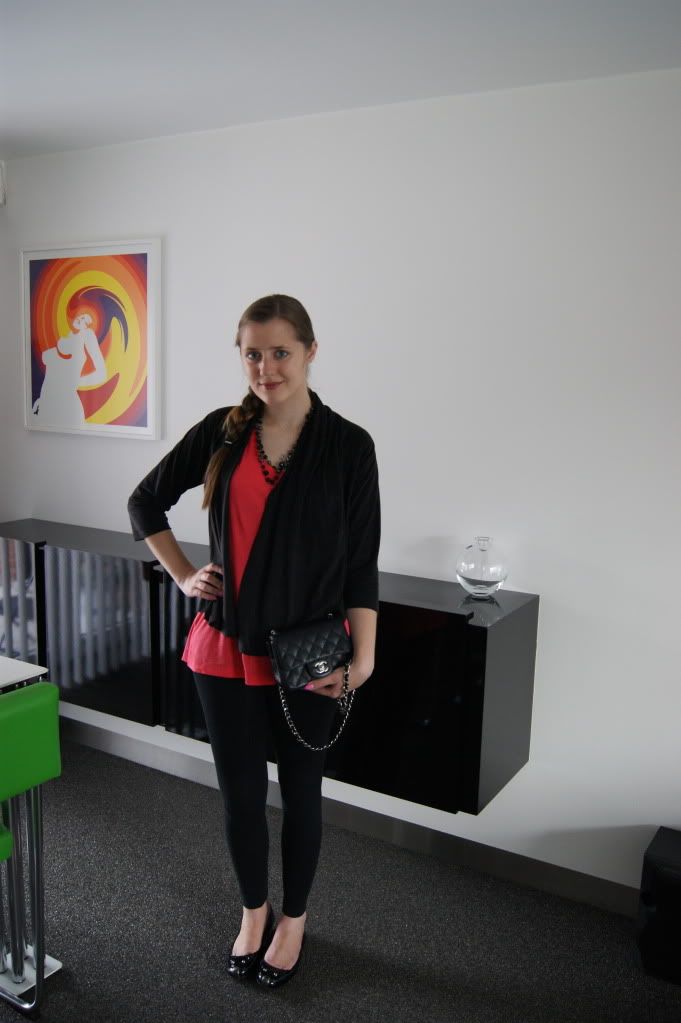 Here are some quick shots of my outfit today. I decided to mix and match some casual and chic pieces. Casual because I have to study today, and chic because I also have an interview today. A friend of mine is studying journalism and she asked me if she could interview me, to which I said 'yes' of course.
I'm having the worst bad hair day today, so I decided to make a braid, or at least tried to. I'm really bad at trying new hairdo's, especially if I have to make them myself!
Have a nice day, everyone!
P.S.: I have absolutely no idea what's going on with my left leg on the last picture. :'D
Blazer: ZARA // Shirt: COS // Leggings: H&M // Flats: MARC BY MARC JACOBS // Necklace: CHANEL // Bag: CHANEL