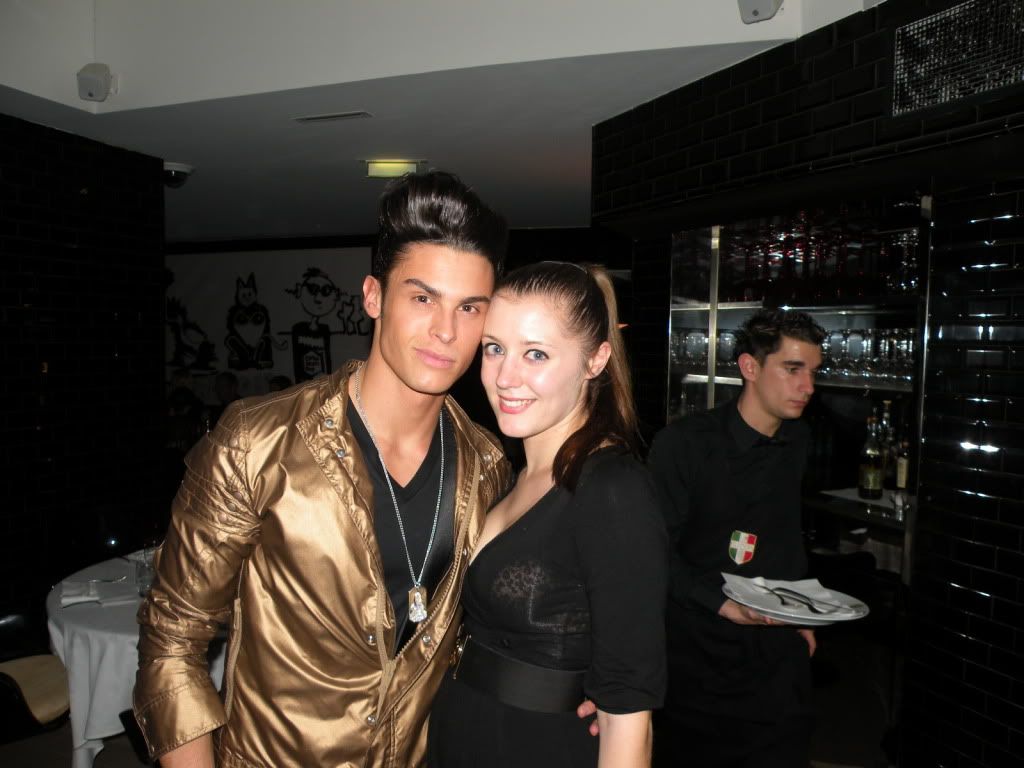 If you don't see any updates on the blog, my Twitter or my Facebook page for the next 3 days, don't panic! I'm going on a 3-day trip to Paris. Yes, I know, it's the third time I'm going there this year. This time I'm going with my friend Hille, so it should be fun. :D
The last time I was in Paris, I bumped into Baptiste Giabiconi a.k.a. Karl Lagerfeld's muse. I'm secretly hoping I'll see him again, but I'm not really counting on it. ;) So, I leave you with this picture of his handsome self and of me with my bra shining through. I tell you, a printed bra and taking a picture with flash isn't a good combo. I should have known better, shame on me!
See you in a couple of days!