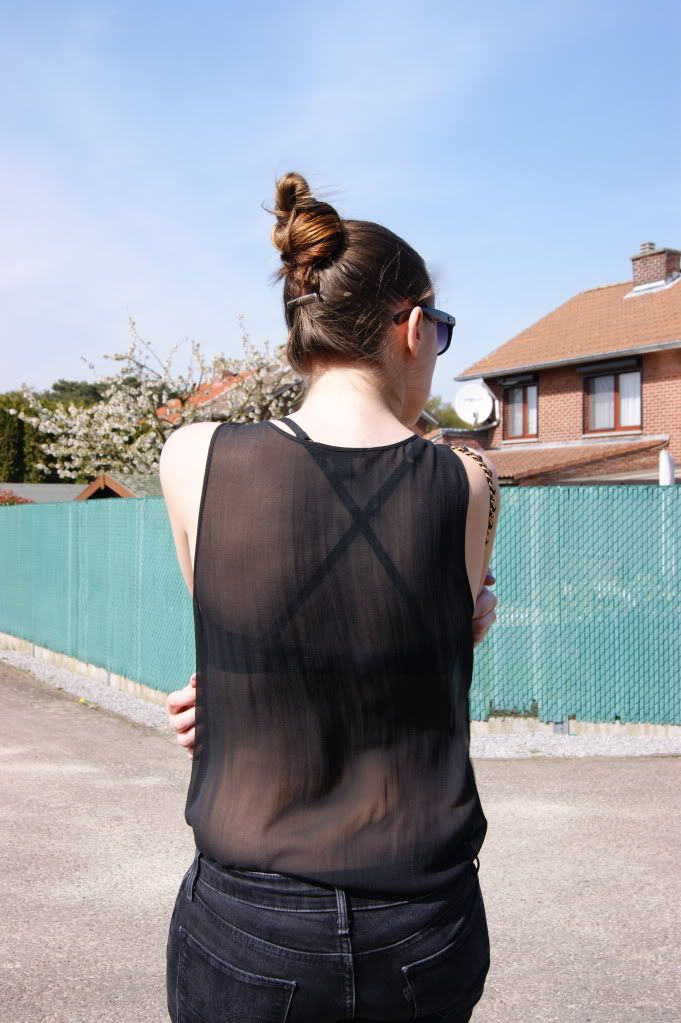 Today, I had to work - hence the messy hair - from 11 am 'till 7 pm, but since there wasn't much to do I got to quit at 2 pm. I didn't think I'd be able to post anything today, so this was a fun yet unexpected change of events. It gave me the opportunity to enjoy the beautiful weather we had today. While many people think it's kind of hoochie to show your bra through a transparent blouse, I think it's pretty nice if you wear it the right way.
I've been wearing my Steve Madden-shoes a lot lately, so I can get used to them and I have to say they hurt less compared to the first time I wore them. As for the faux fur tail I added to my bag: I bought it at a H&M in Paris and I love the edgy contrast on the classic bag while my mom hates it. I guess it's one of those love it or hate it things.
Enjoy your Easter holidays!
Blouse & Bra: SONIA RYKIEL FOR H&M // Pants: LEVIS // Shoes: STEVE MADDEN // Bag: CHANEL // Faux Fur Tail: H&M