Waking up early when you have the chance to sleep in isn't that fun, but it has some advantages too. When I sleep in, I sleep until 9.30 am at the latest. I'm not that type of person to sleep in until 2 in the afternoon. There's so much you can do during that precious time and I don't like my days go to waste due to being lazy and not wanting to get out of bed.
Today was one of those days: I had the chance to sleep in, but was already awake at 8 am. This gave me the chance to clean the house bit - and making my mom happy - and check my favorite blogs and websites at ease afterwards. After I did all that, I took out my camera and tried to take some pictures of, well... Nothing special, basically. This is what happens when I get bored. :D
Here are some random pictures taken during the morning, and since my photographer was out working, I did an attempt to take some 'outfit' pictures myself. So excusez-moi for the crappy pictures!
Shirt: DOLCE & GABBANA // Bag: BALENCIAGA // Flats: CHANEL // Lipstick: CHANEL ROUGE COCO MADEMOISELLE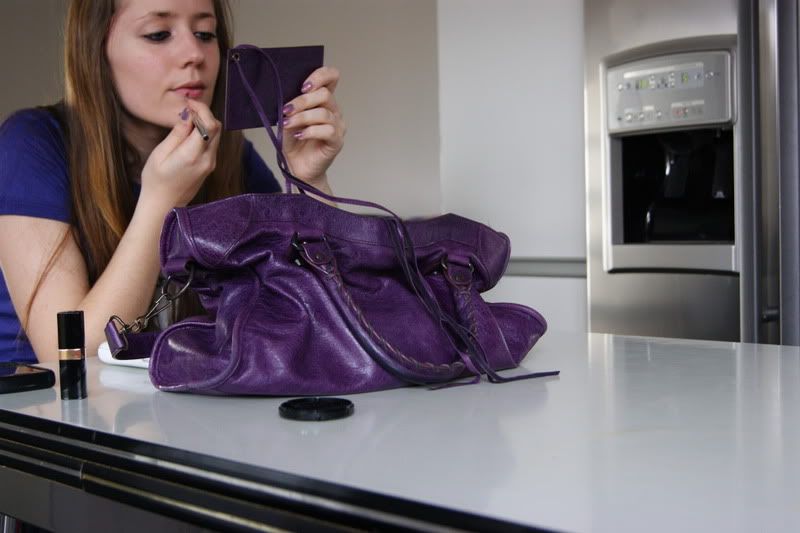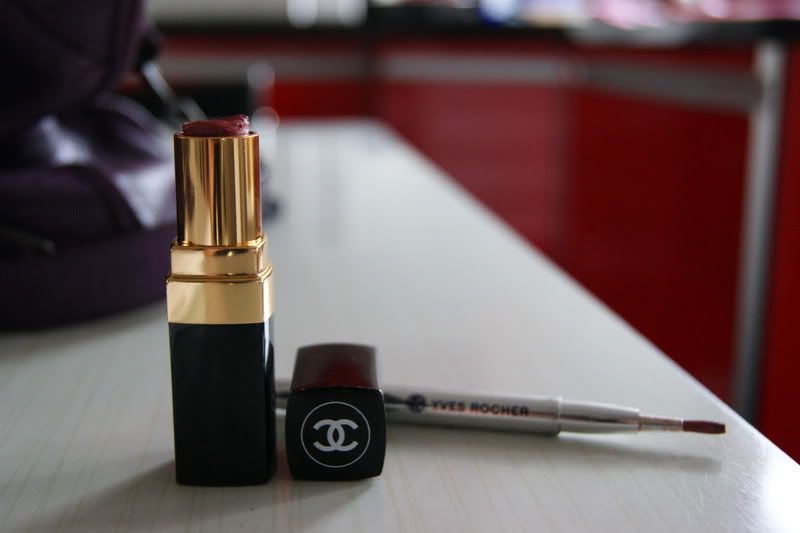 Tip: If you're lipstick is almost finished like mine here on the picture, don't throw it away! Use one of those little brushes which are used to paint your lips. You'll be surprised if you see how many lipstick is still left inside of the tube!