Yesterday, I met up with a bunch of bloggers in Antwerp. It was so much fun! Stéphanie from Style Laboratory designed a contest, testing our beauty and fashion knowledge. We were able to win some
goodie
bags, so there was a competitive, yet friendly and funny atmosphere hanging around. I think I
drove my
group
crazy with the sentence: "We must win, 'cause I won't settle for less!". We ended up 2nd,
by the way!
We stopped at River Island and Steve Madden, where I picked up my free pair of shoes. I'll show them
tomorrow. Because of the busy day, I didn't manage to take some outfit pictures, so sorry for that!
To see more pictures of our activities throughout the day, you can click below. :)
(Above) From left to right: Gilles, Hanne, Jelka, Manon, Me, Hille, Roxanne, Petra, Stamatia, Sofie, Lisha, Stephanie, Stéphanie, Immanuel, Maaike and Sophie.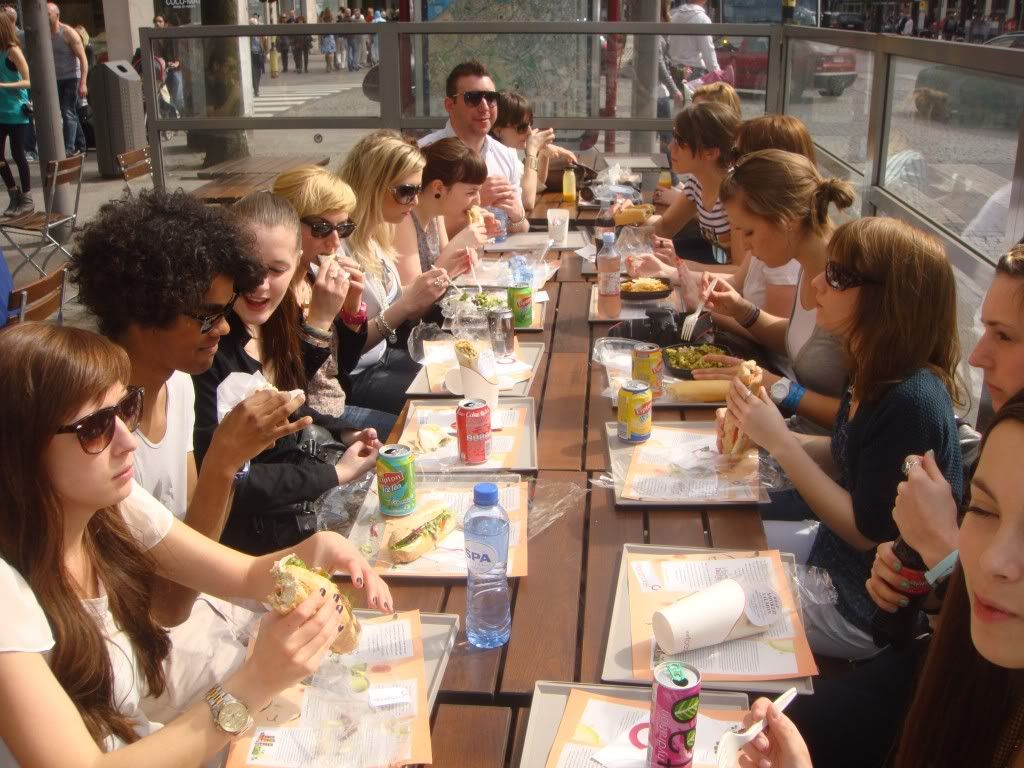 We started the day with a lunch at The Foodmaker. Thank god the weather was amazing - sun!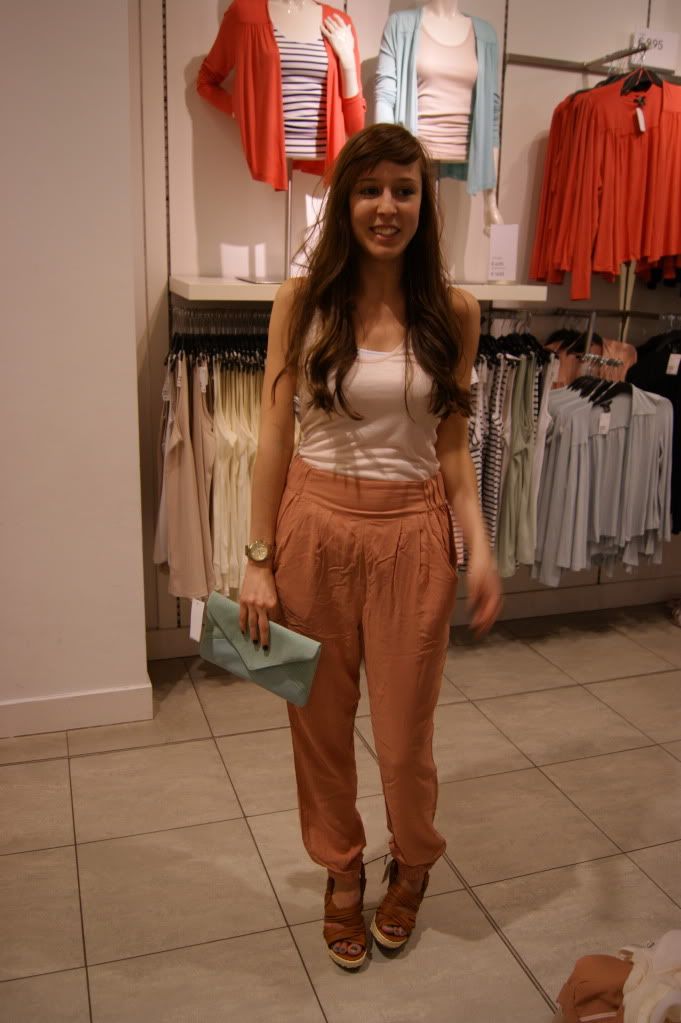 One of the assignments during the quiz, was to completely re-style one of the group members with
H&M-items. This was our look, worn by our gorgeous model Kim! What do you think?
Counting the scores - Me, Stéphanie, Lisha and Immi.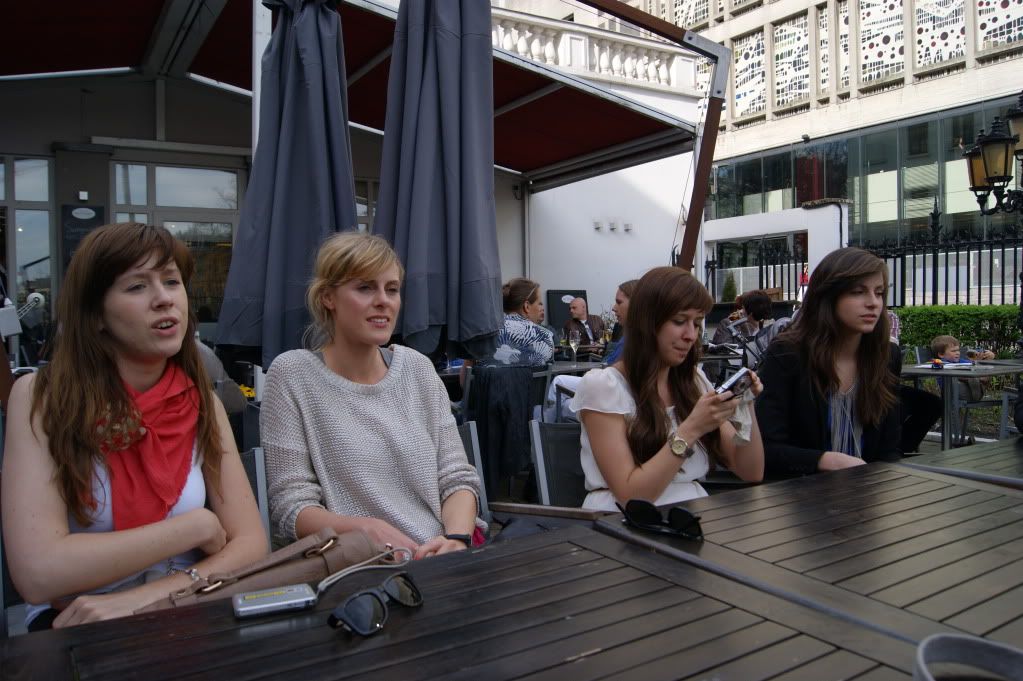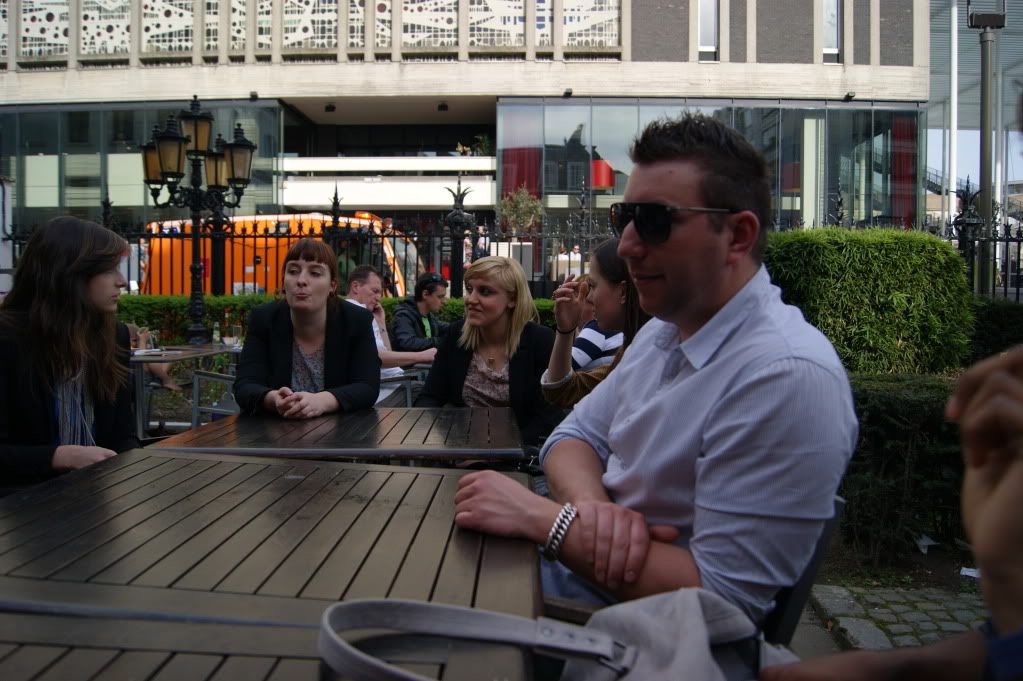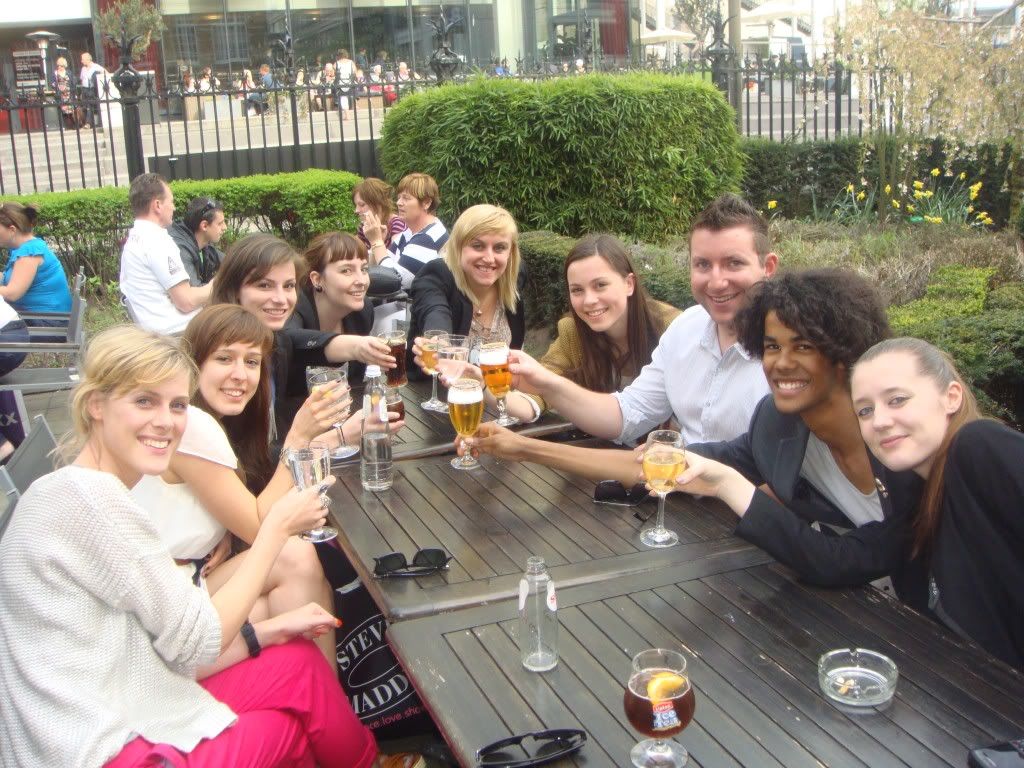 After the contest and shopping we were all thirsty and hungry, so we decided to grab something to eat and
to drink.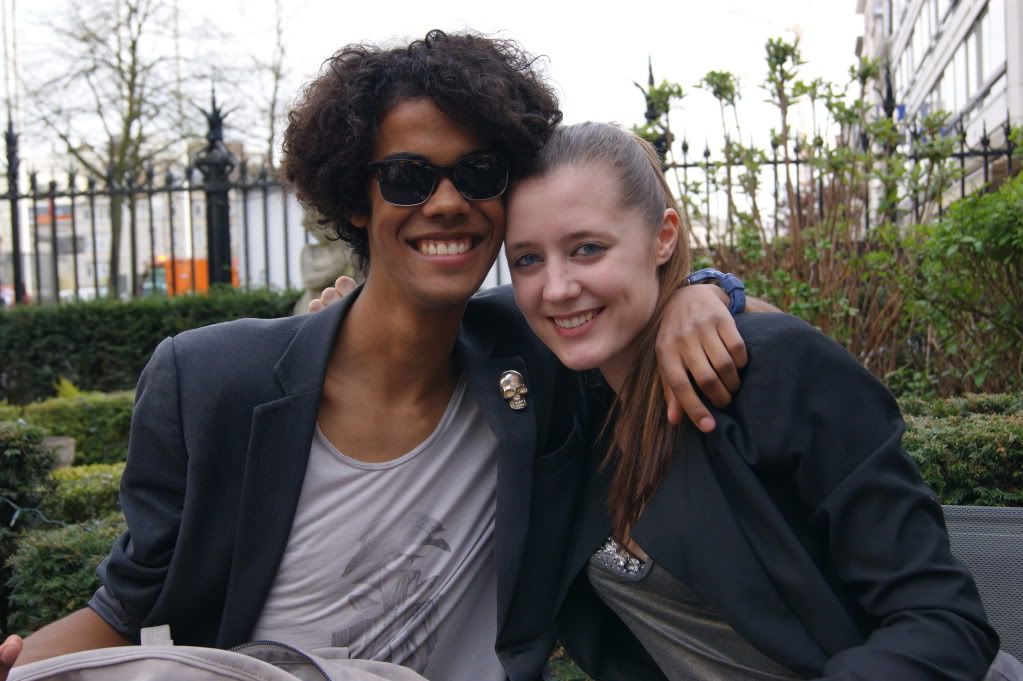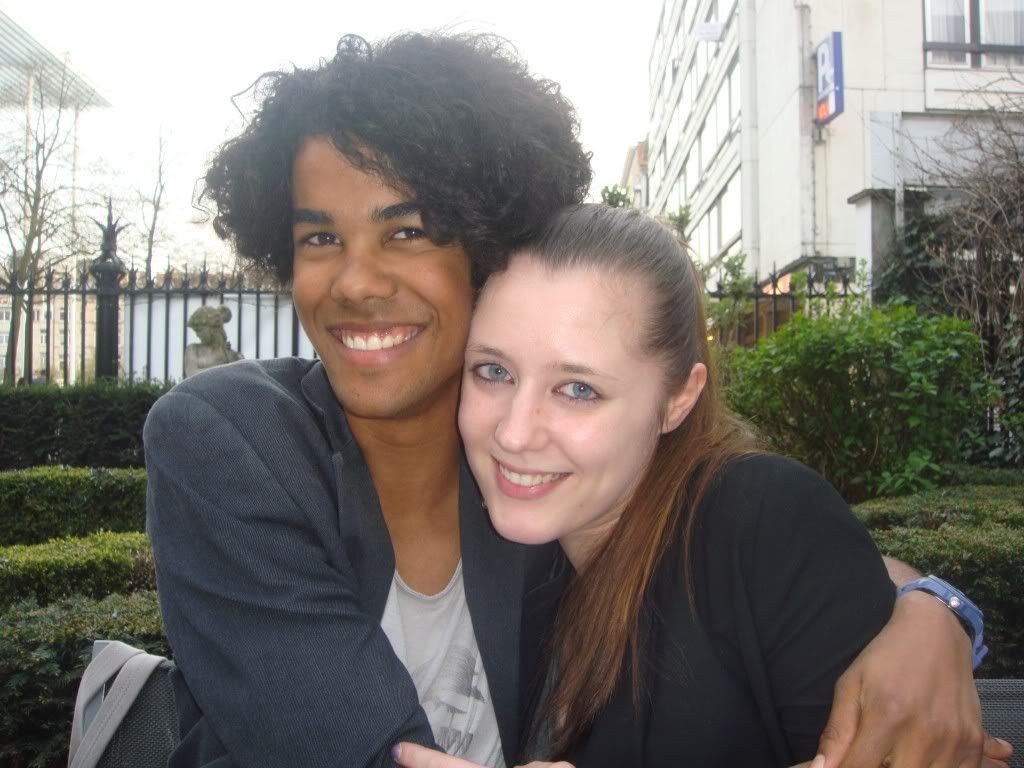 With my dear friend Immi from Style For Guys, who I had not seen in a long time.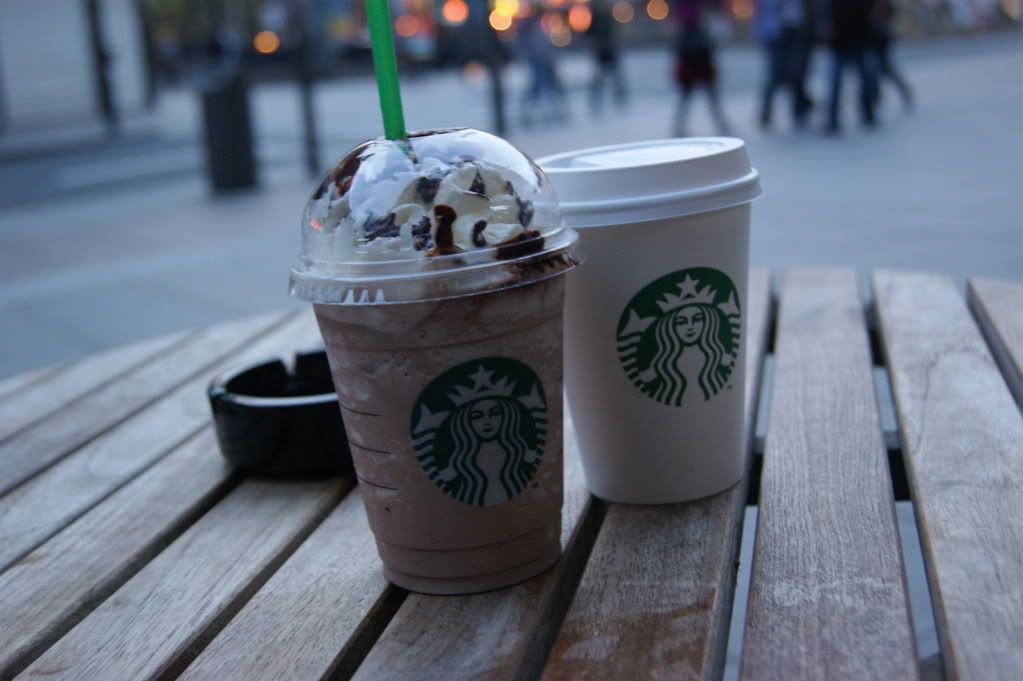 At the end of the day Hille and I stopped at Starbucks, which has become a tradition whenever we are in
Antwerp.
I hope you enjoyed the pictures!
Stay tuned for the premiere of my new Steve Madden-shoes tomorrow! :D