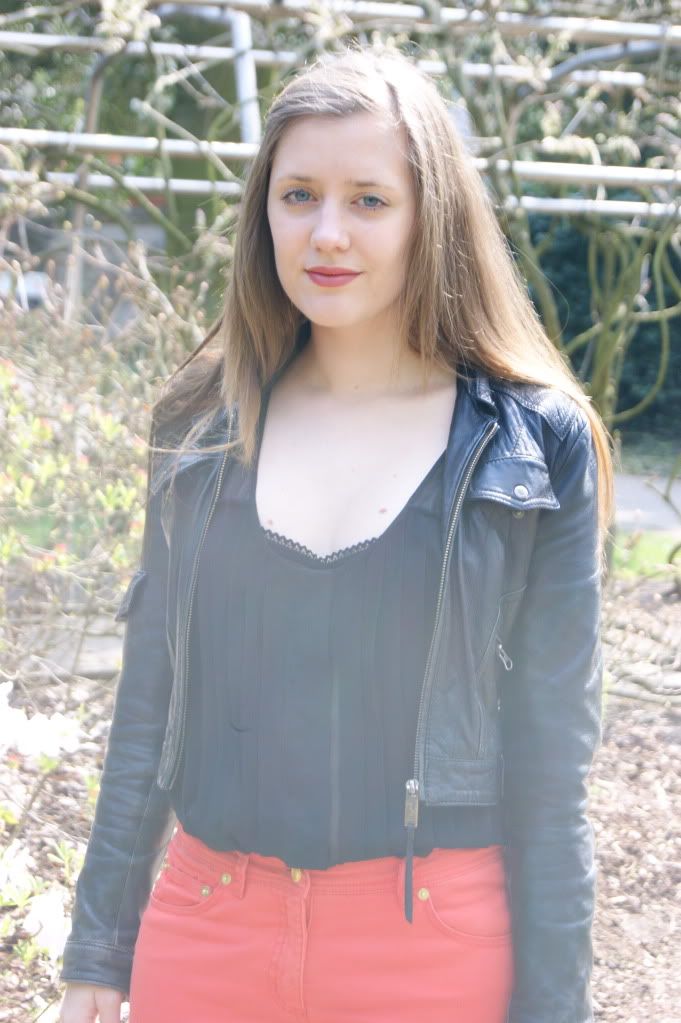 The sun shining, everything around you in bloom ... Could it be more perfect? When I saw it would be a great day, I immediately took out my red pants I showed you in my previous post. What do you think? As for the location: we shot these pictures in a hidden park I never knew existed until my mom told me about it today. I'm wearing the same top as in my previous outfit post - bad blogger - but I loved it combined with these pants.
Jacket: BERSHKA // Top: SONIA RYKIEL FOR H&M // Pants: H&M // Shoes: RIVER ISLAND // Bag: CHANEL
P.S.: My best friend Hille started her own blog too. You can check it out HERE and if you like it, show her some love!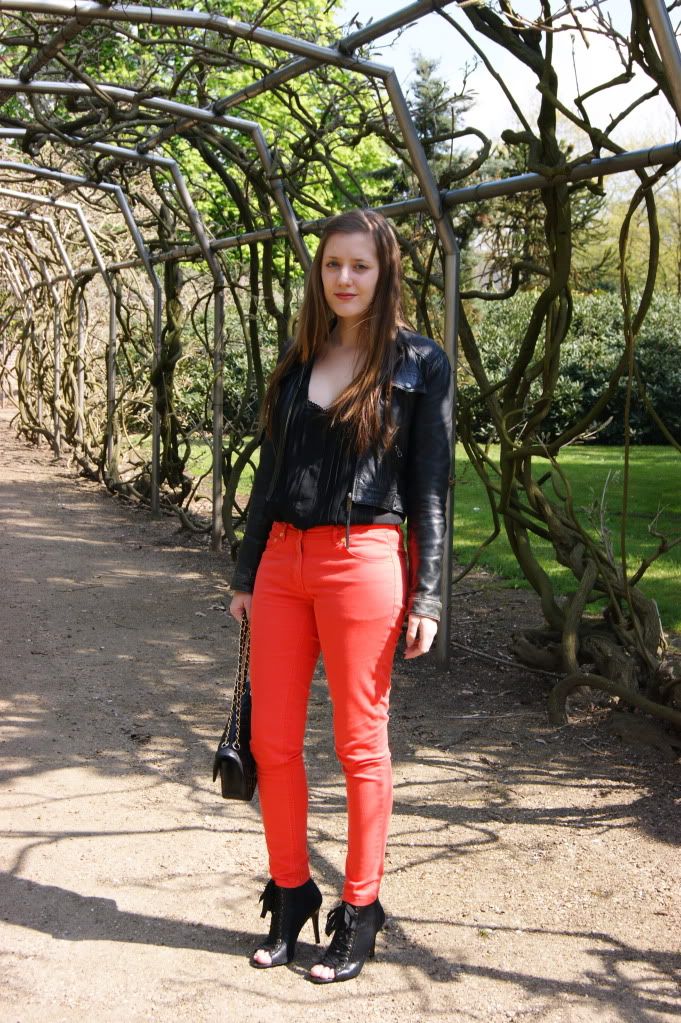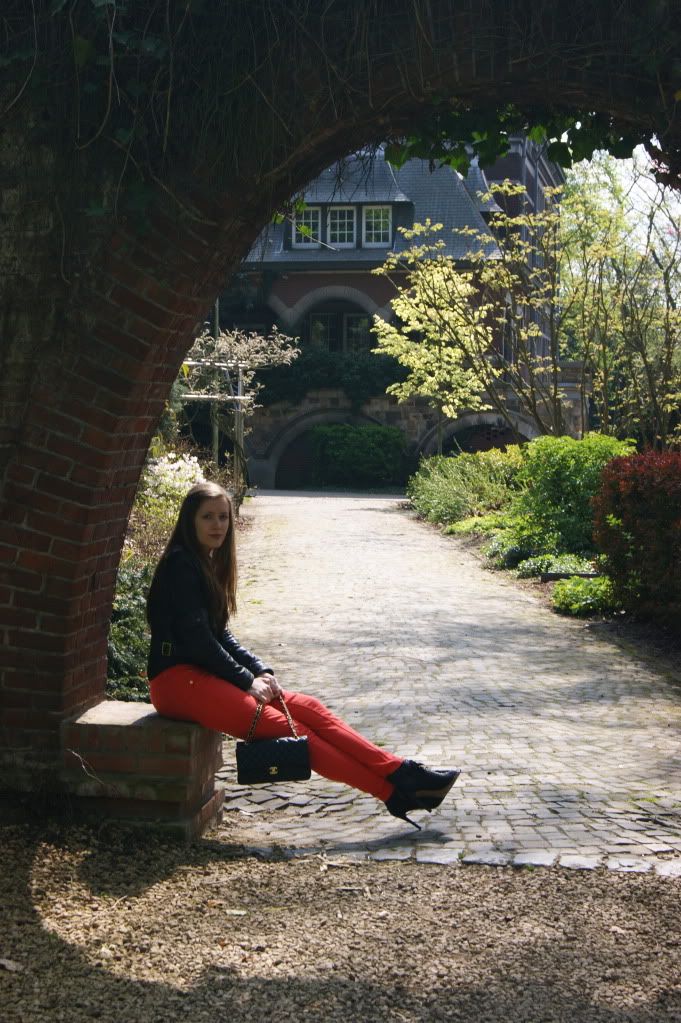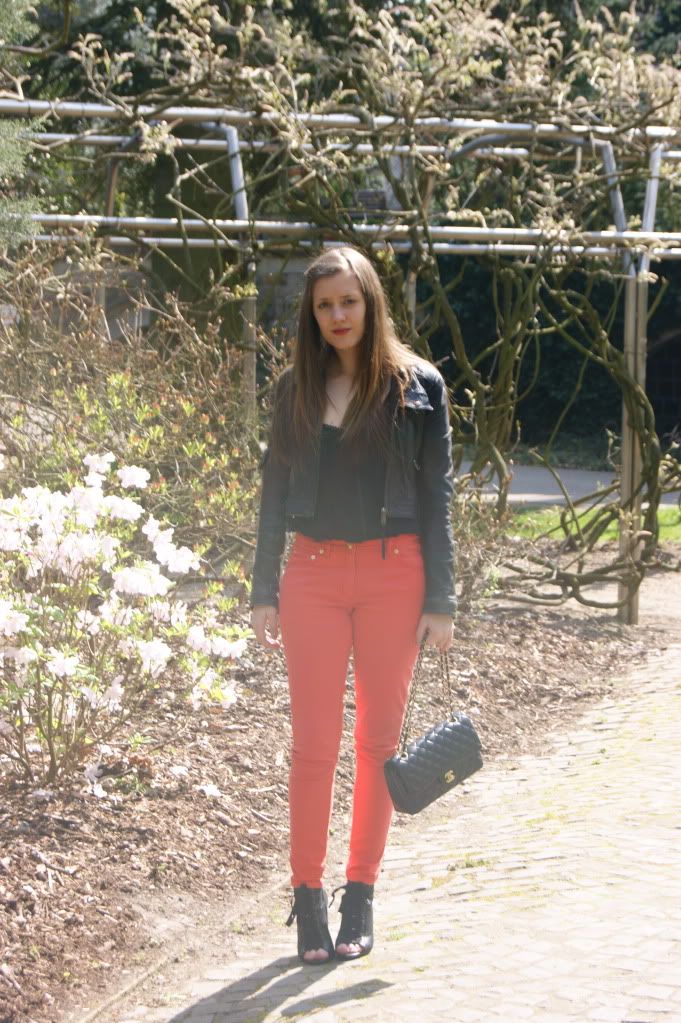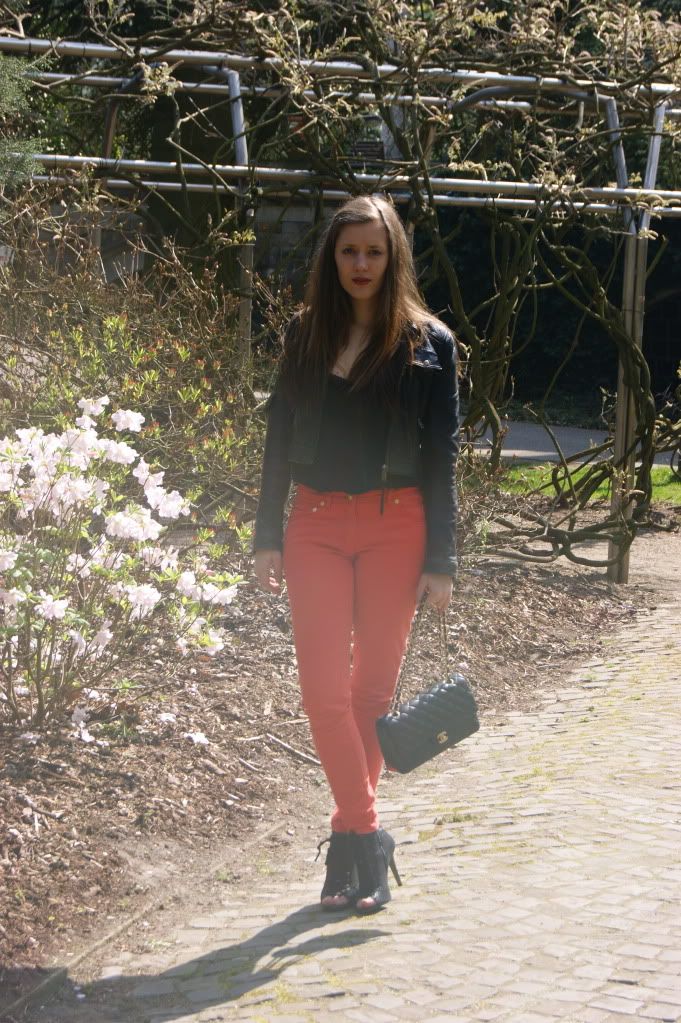 After the shoot, I went to visit my grandfather. While I was there, I went through my late grandmother's closet, where I found this vintage Luisa Spagnoli-blazer. I'm totally in love with the color and shoulder pads and thought it went well with my outfit. The fact that my grandmother used to wear it makes it even more special to me. I found some other vintage clothes, but I have to take them to the tailor first. I'll show them to you ASAP!
Blazer: LUISA SPAGNOLI (Vintage)