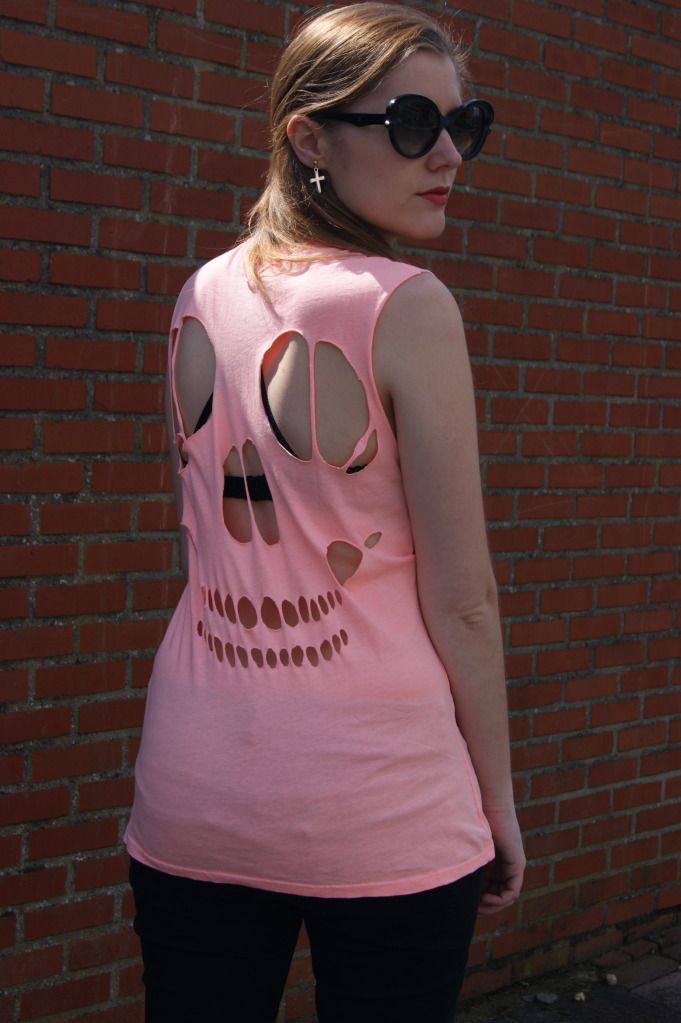 First of all, I'd like to thank you for all the supportive comments and anonymous hate mails I received concerning my previous post. No hard feelings, whoever you may be.
This has to be one of my favorite outfits so far, since it reminds me of David in 'The Lost Boys', which has to be one of my favorite movies ever. He's probably one of the reasons why I ordered these asymmetric cross earrings. I have a feeling that this look would've been so much cooler if the the side of my hair still would've been shaved off, but who knows, maybe I'll do it again this summer.
I really don't have that much to tell you today, except that I'll be supporting Italy's football team tonight. Can't wait!
x Krizia
Shirt: ZARA // Pants: H&M // Shoes: Thanks to RIVER ISLAND // Earrings: ASOS (Similar here) // Rings: ASOS // Sunglasses: PRADA thanks to Smartbuy Glasses