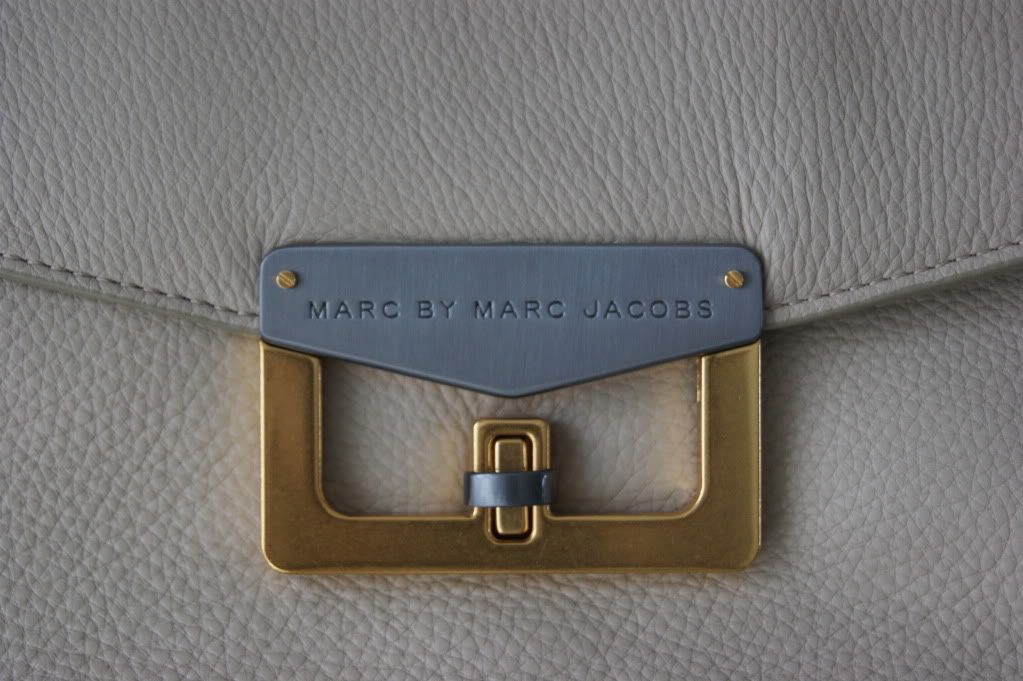 Hi everyone!
If you follow me on
Twitter
, you may have read that I went to Maastricht to do some pre-birthday shopping with my aunt. My birthday isn't 'till this Saturday, but since my aunt owns a restaurant, she hasn't got that much free time to go out. We had a lot of fun spending some one on one quality time together. When we got to
Aim
, my aunt bought me something which I was on my wish list for quite some time now. Aim sells brands such as Marc by Marc Jacobs, Patrizia Pepe, See by Chloé ... and is definitely worth a visit if you're in Maastricht.
Do you want to see what my aunt got me?
Click below to see more pictures!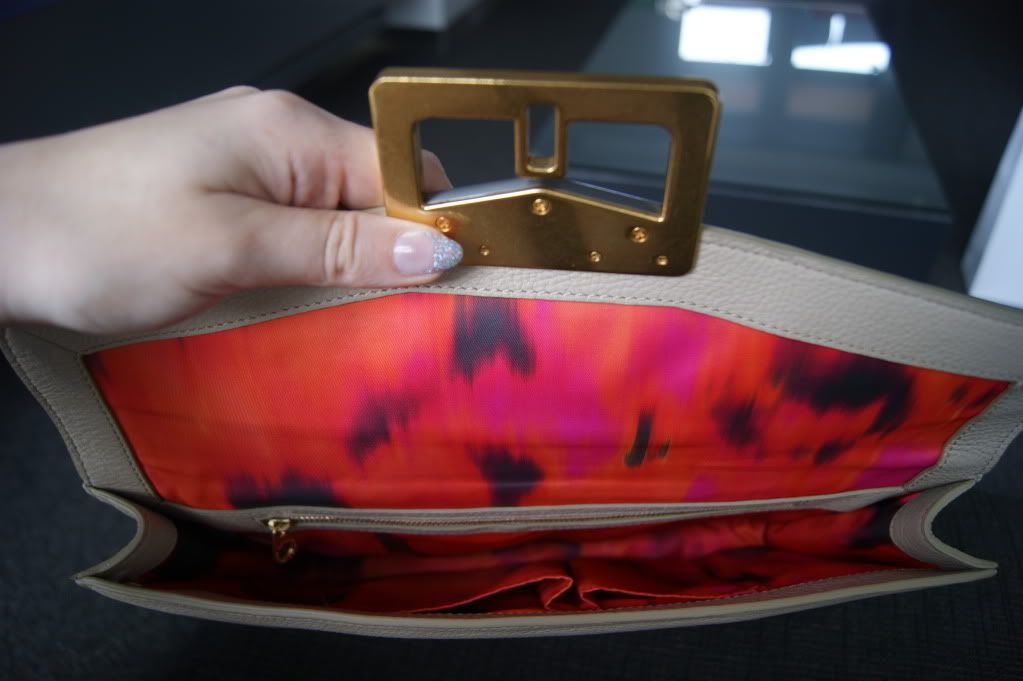 I've been eyeing this clutch for quite some time now, but I somehow never got around to buy it. When my aunt offered to buy it as a birthday gift, the only 'obstacle' standing in the way was deciding which color I was going to get. I was doubting between dark grey and this nude color and after debating for half an hour with my aunt and the saleswoman, I decided to go for the nude clutch. According to the saleswoman, this color suited my skin tone better. Thank God she had some arguments to help me decide or I still would have been in the store as we speak. I also love the flashy colors inside! This bag is probably not something you would expect me to buy, but I really wanted to go for something completely different and I think clutches like these are all time classics. And another plus: you actually put quite some stuff in this clutch, since it isn't the teeny tiny I-can-barely-put-my-cellphone-in-this-thing kind of clutch.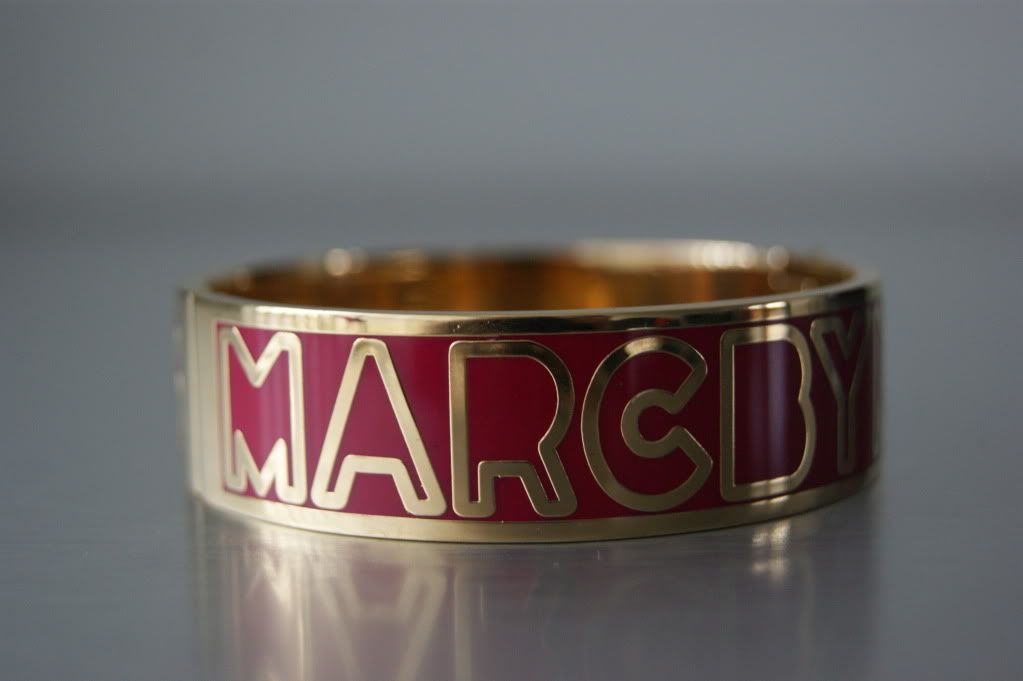 My aunt also decided to get me this cute pink bracelet as an 'extra' gift. She shouldn't have, though. The clutch was definitely enough! But I had nothing to say in this matter, so I'm not going to complain too much. I love the fact that this bracelet is the type that you can wear every day, and not only to special occasions. I'm thinking about wearing it with my
Hermès-bracelet
.
Clutch & Bracelet: MARC BY MARC JACOBS
My mom was totally against me writing this post today, since she thinks that unwrapping presents before your actual birthday brings bad luck. I just don't have the patience for things like that and I told her that I don't think that my luck depends on me unwrapping birthday gifts in the right time or not.
Thoughts? :D
x Krizia