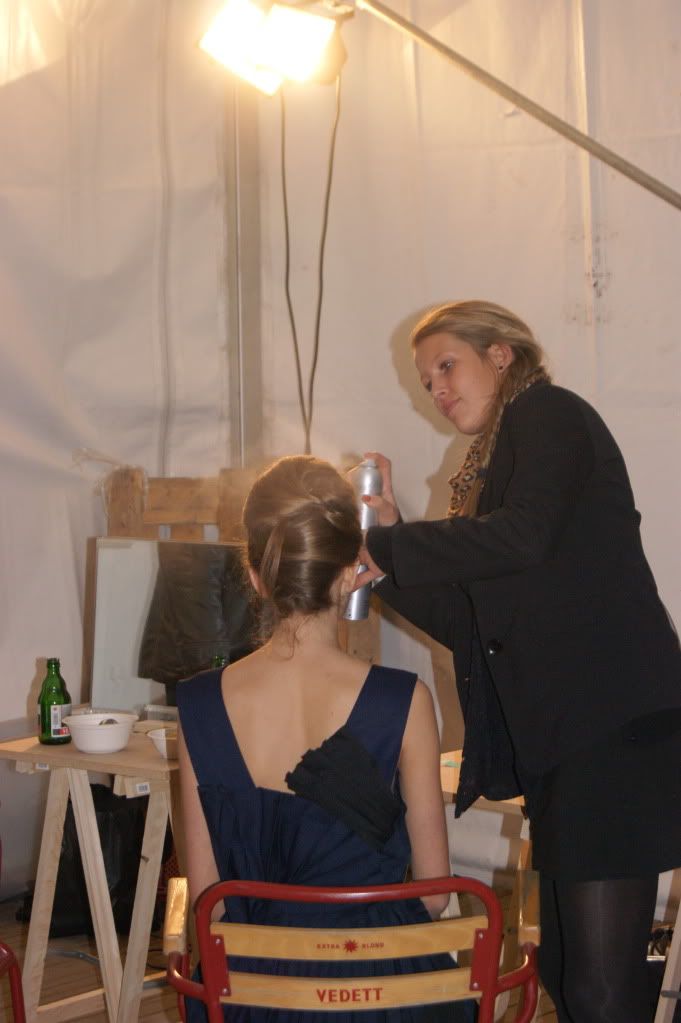 Last Friday, I took a break from all the preparations for my internship and went to Brussels for the
Customisez-Moi
fashion show. I had a great time hanging out with some fellow bloggers / friends whom I hadn't seen for a very long time.
Remember when I told you about a collaboration for Coca Cola Light? Well, I'll tell you more about it once I get all the details myself, but this event had something to do with it. Customisez-Moi offers young and upcoming designers the chance to show their talent and designs. Besides the main collection, some designers also designed different silhouettes with all kinds of Coca Cola Light-materials.
We got the chance to go backstage and preview the Coca Cola Light-collection and also got some front row seats at the fashion show. Backstage pictures are always fun and front row seats just mean better pictures -- Not that my photographic skills that great, front row or not. ;)
Here are some shots I took backstage and some of my personal favorite items of the collections.
I hope you like it!
WARNING: Picture overload.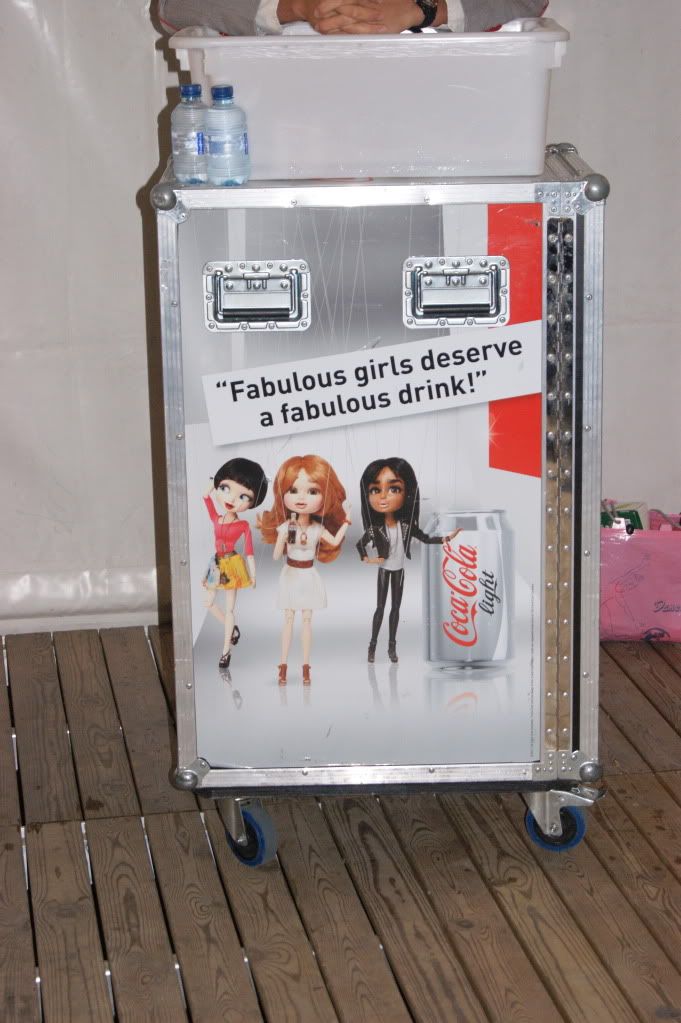 Coca Cola Light for the models.
The Coca Cola Light-collection.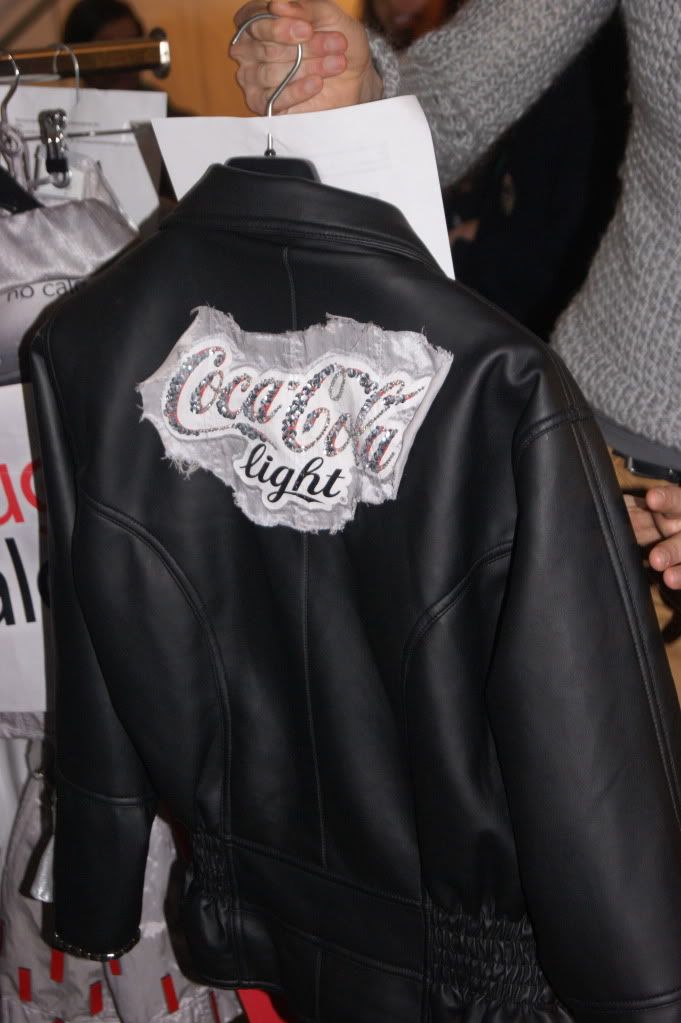 This leather jacket is my favorite piece of the entire collection. Love it!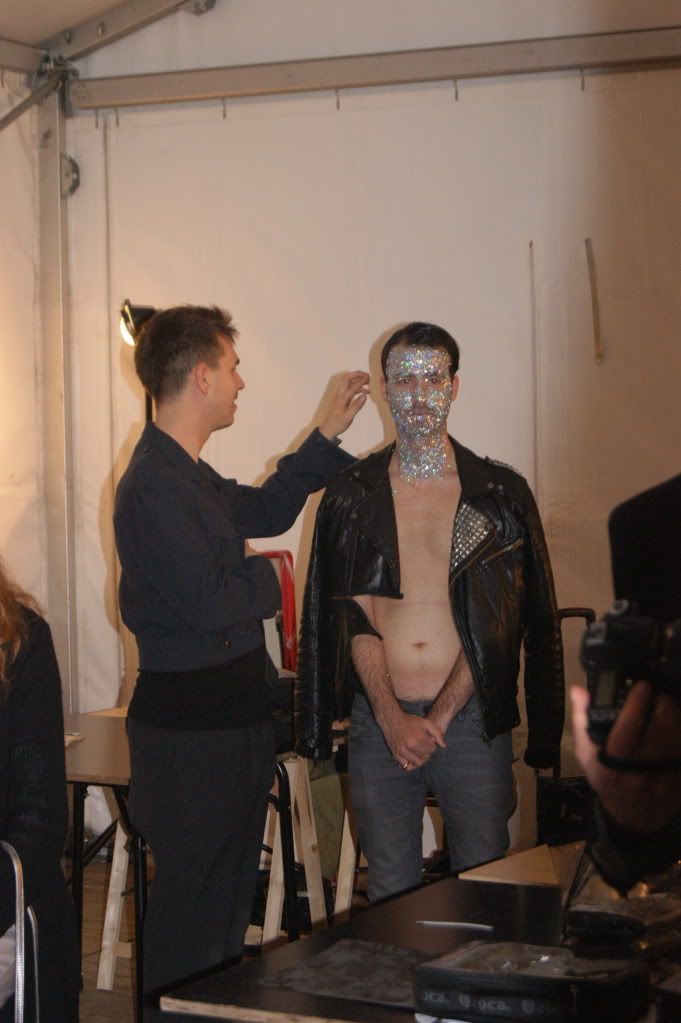 I can't imagine how itchy all that glitter must be. He seemed to be handling it well, though.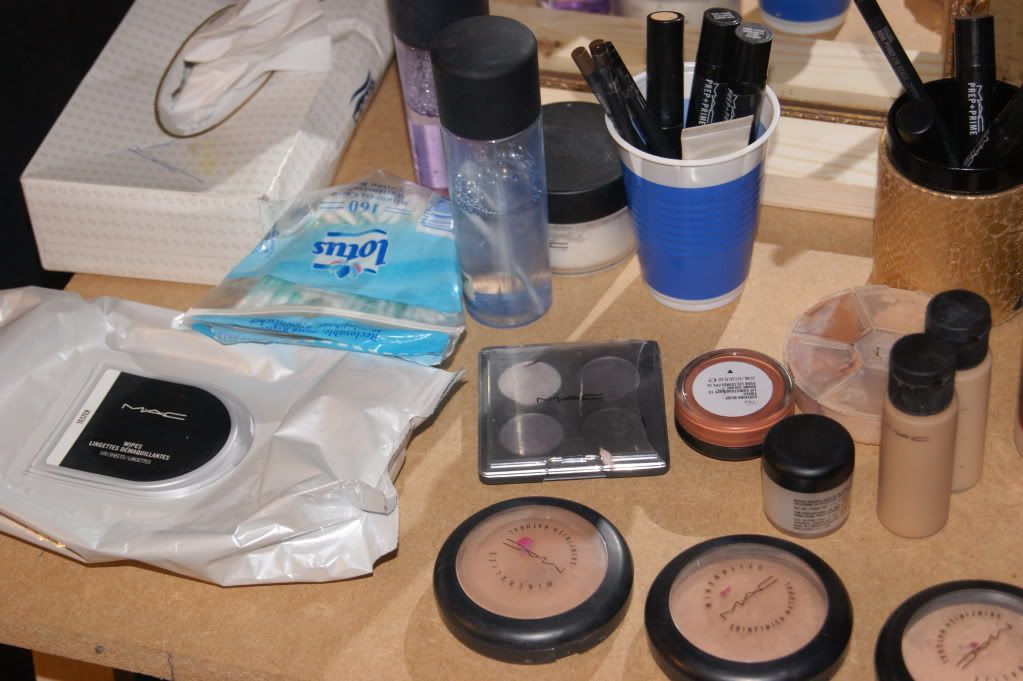 M.A.C... What else?
The finishing touch.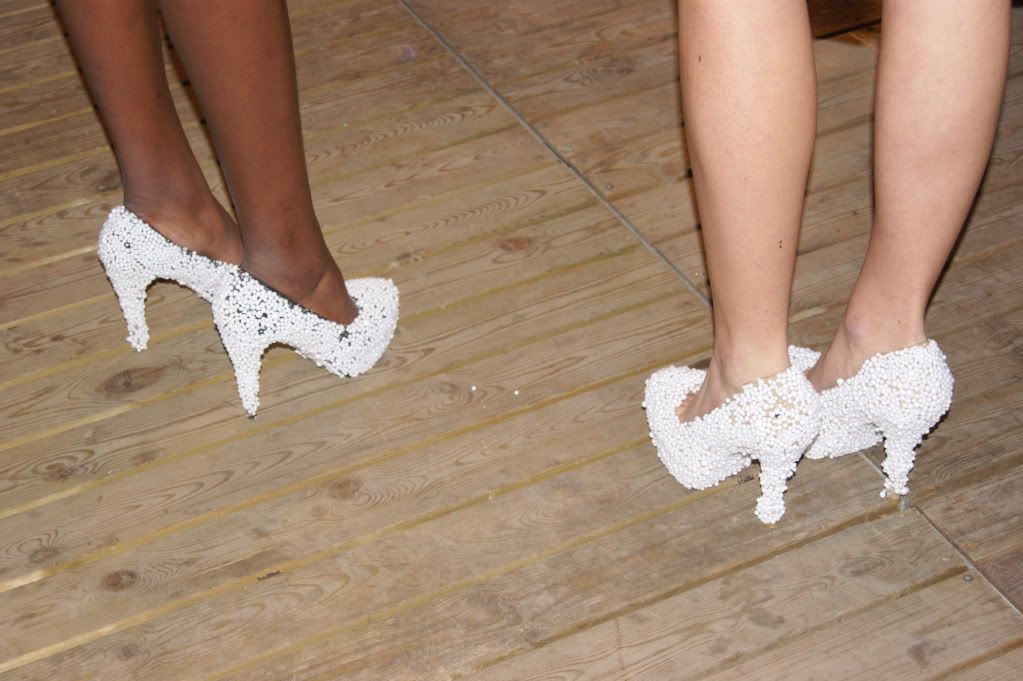 Tiny-pompoms-covered shoes.
More glitter. Yes ... I love glitter.
Loving the jacket.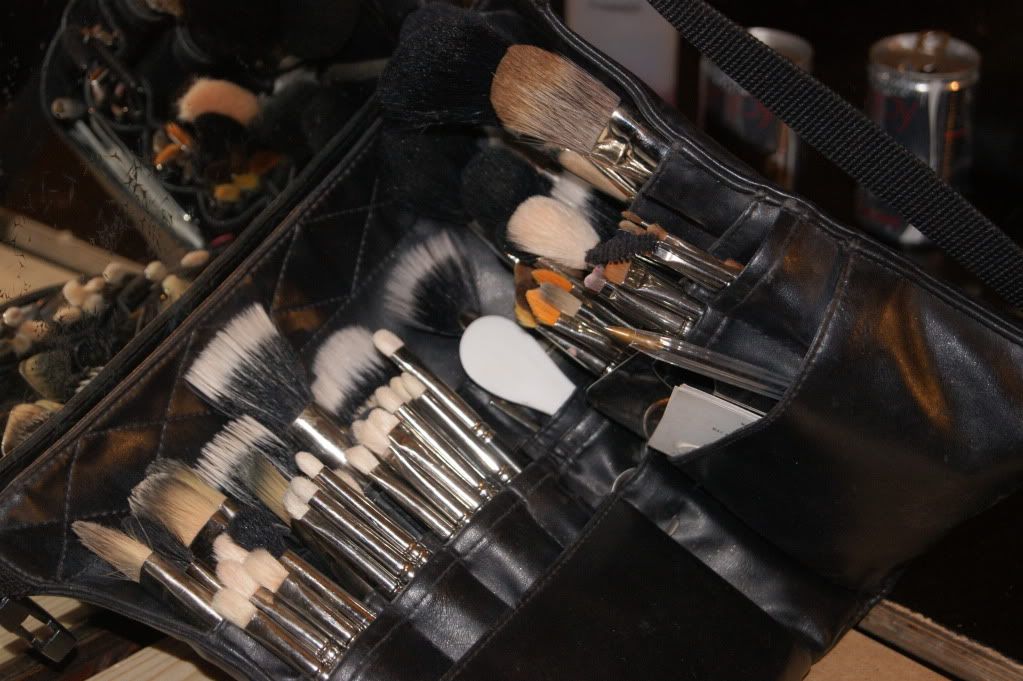 Even though I don't know a thing about make up, I wouldn't mind having this.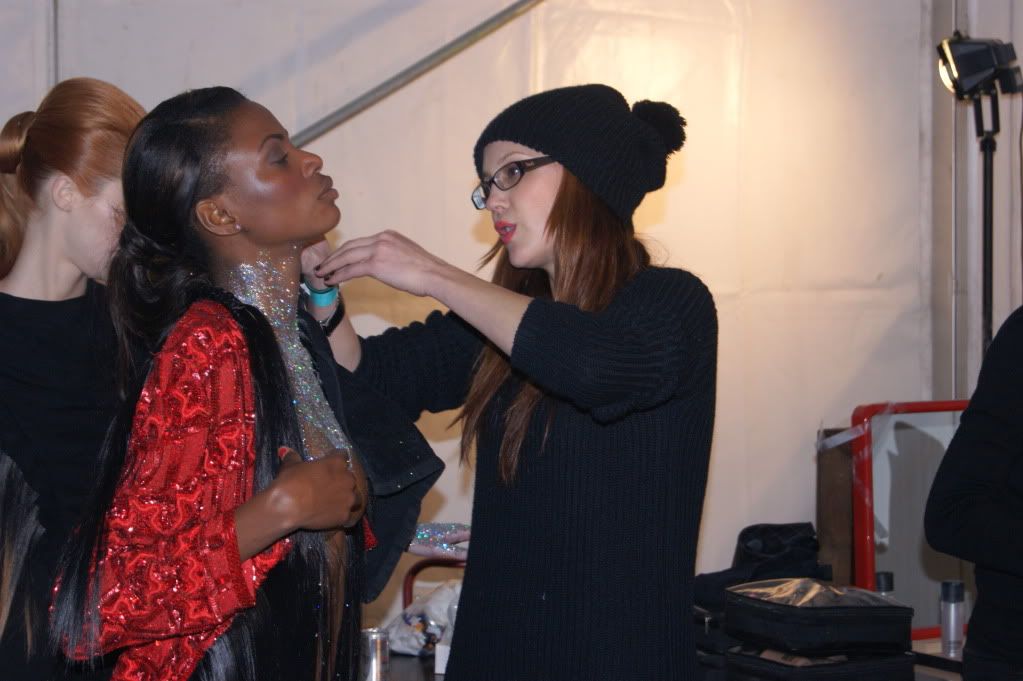 Getting glittered ... Okay, I'm gonna stop with the glitters now.
The models, waiting to get dressed.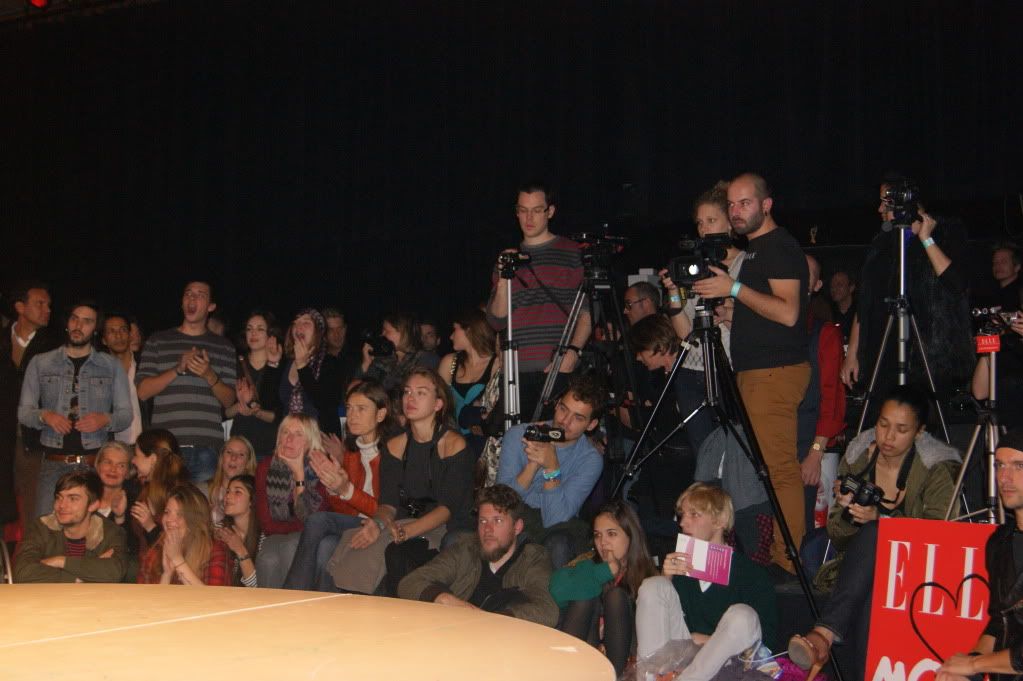 The press at the end of the catwalk.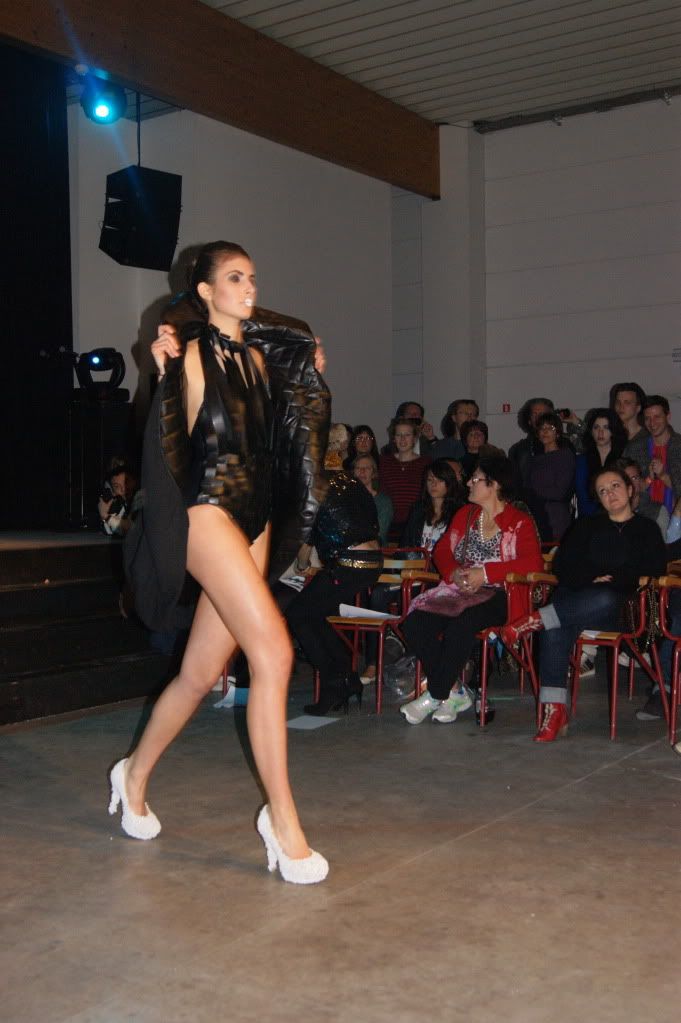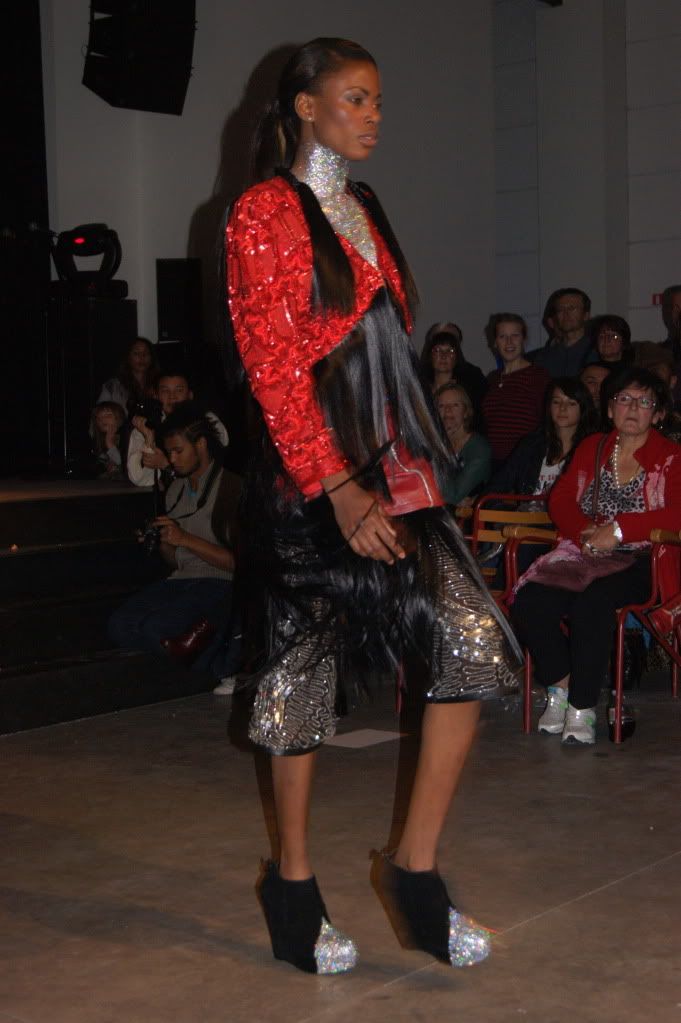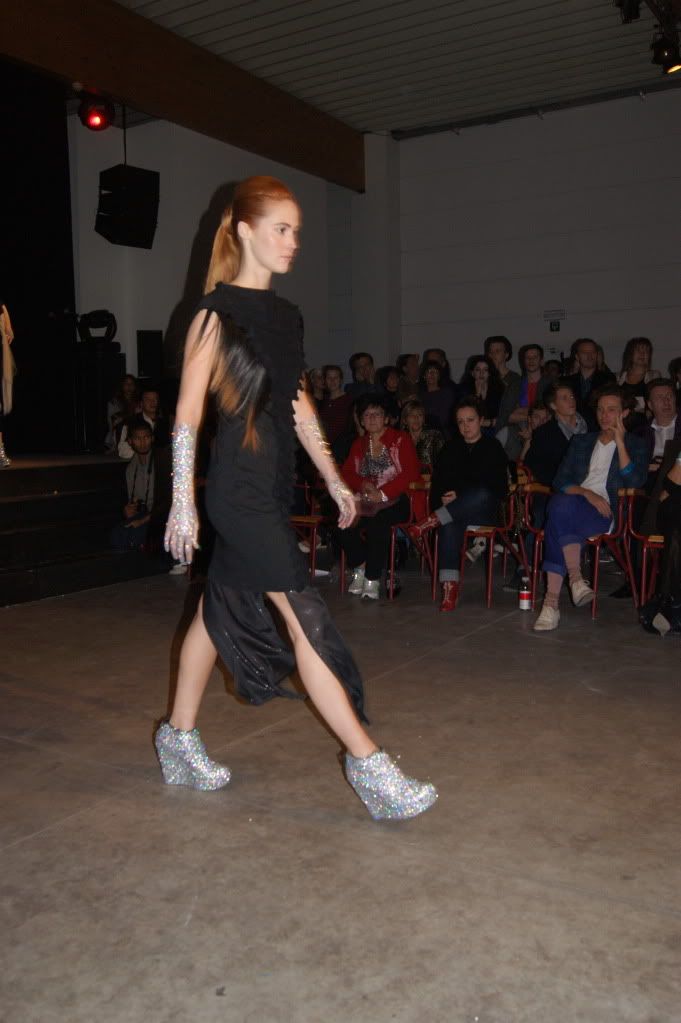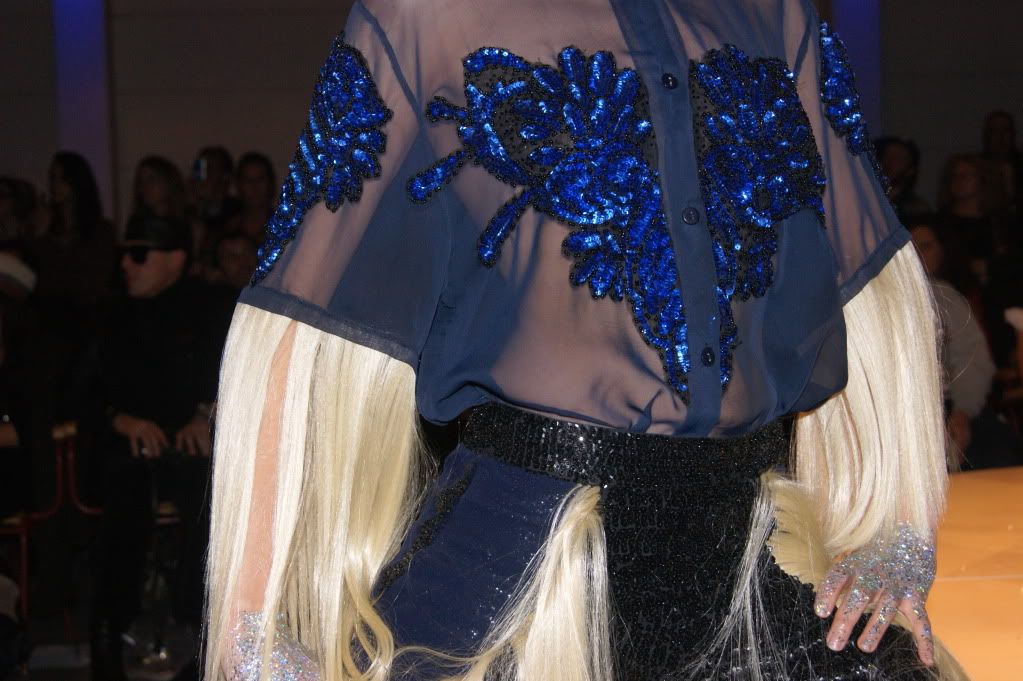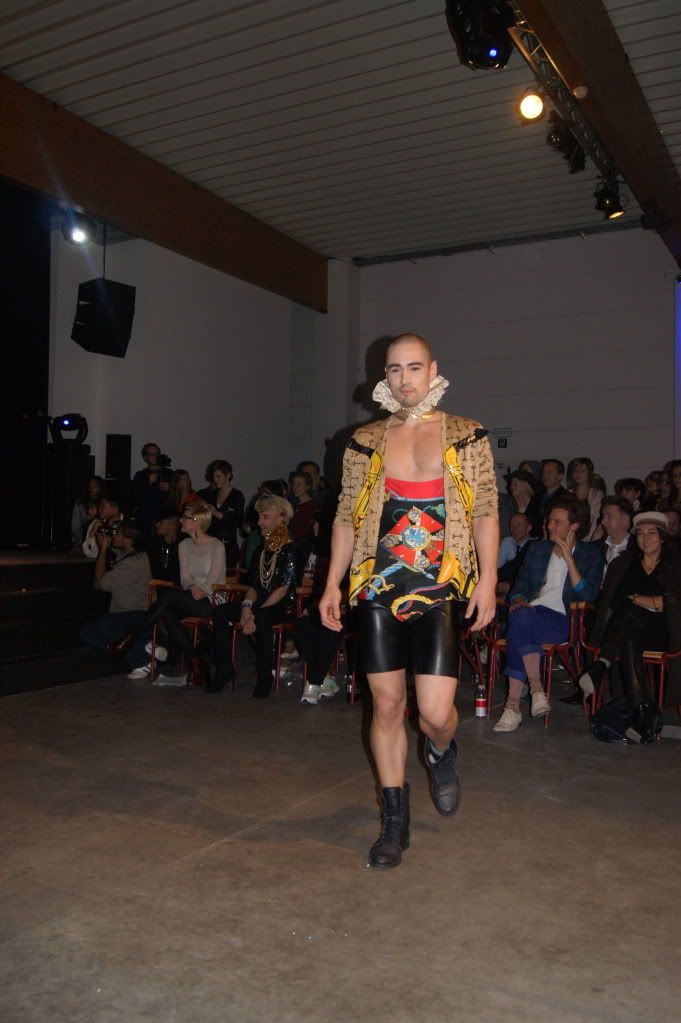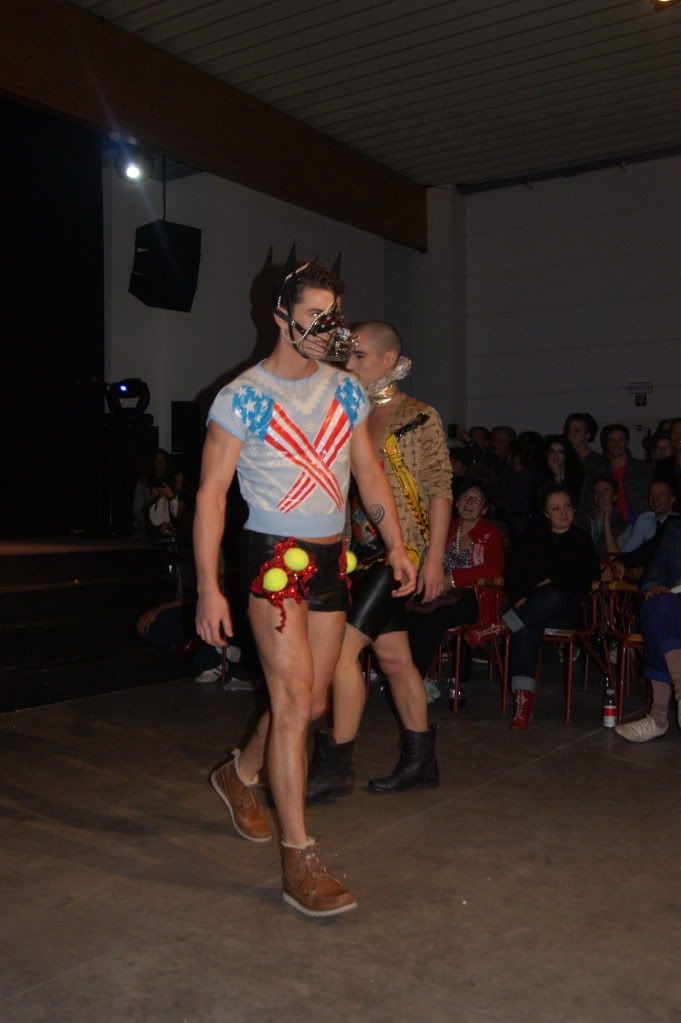 Some of the Coca Cola Light-designs: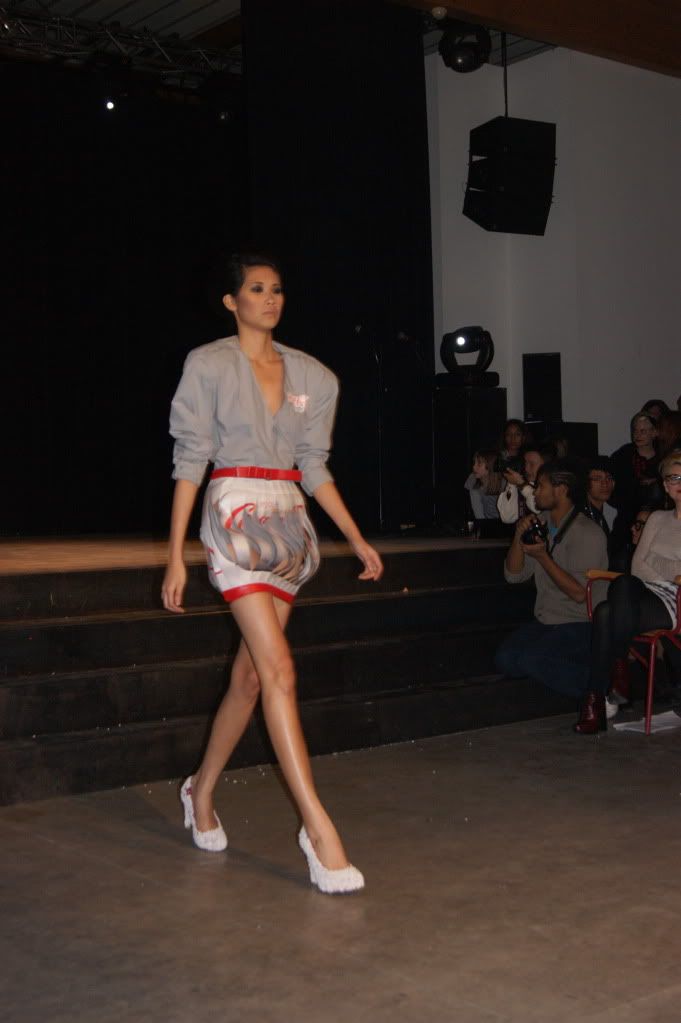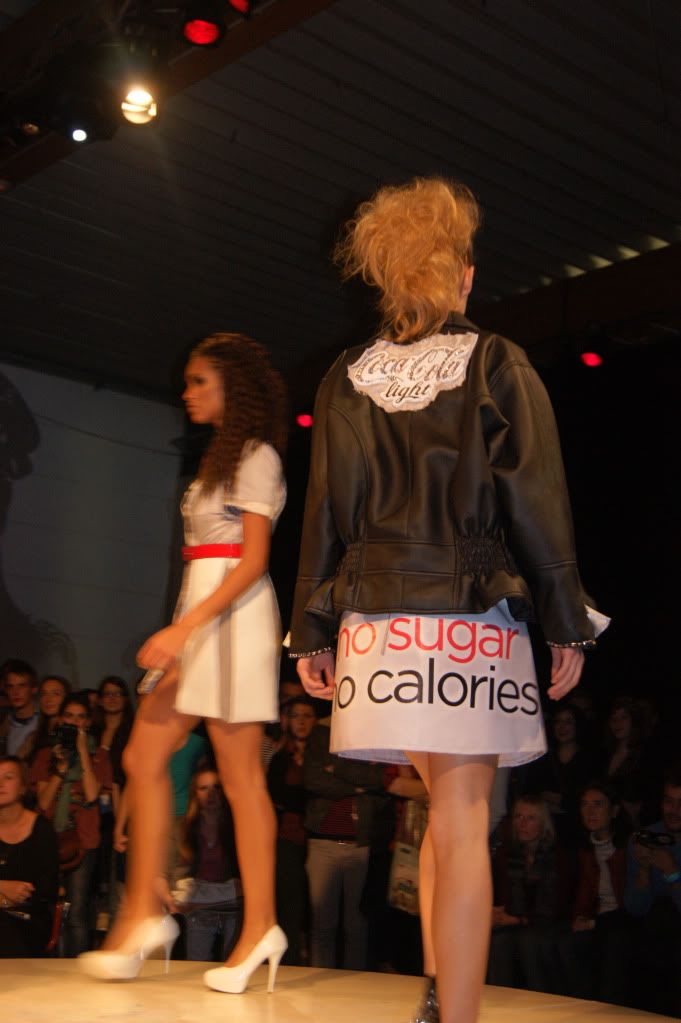 Probably my most favorite Coca Cola Light-outfit: the leather jacket and the 'No Sugar, No Calories'-skirt.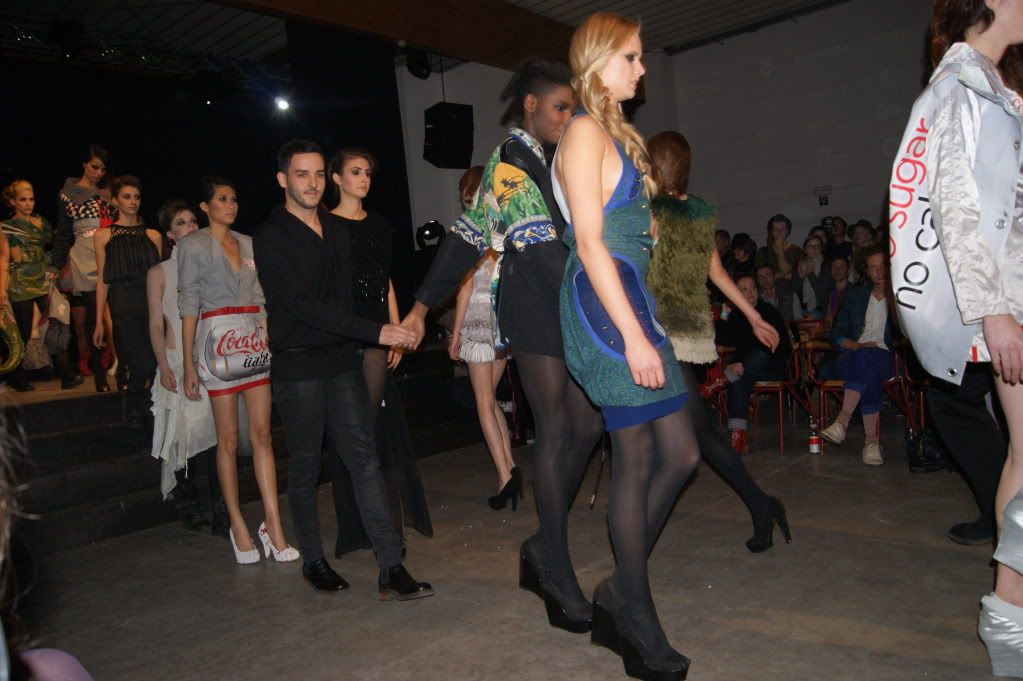 The finale.
I hope you enjoyed this post.
I always love to go behind the scenes and see all of the preparations before a fashion show or other fashion event.
x Krizia